In its first investment in the country, the American automobile manufacturer Ford has invested USD 25 million in self-drive car rental company Zoomcar. This Series C round took the total equity funding of the company to USD 46.5 million. The other investors in the company are Sequoia Capital and Reliance Venture Management.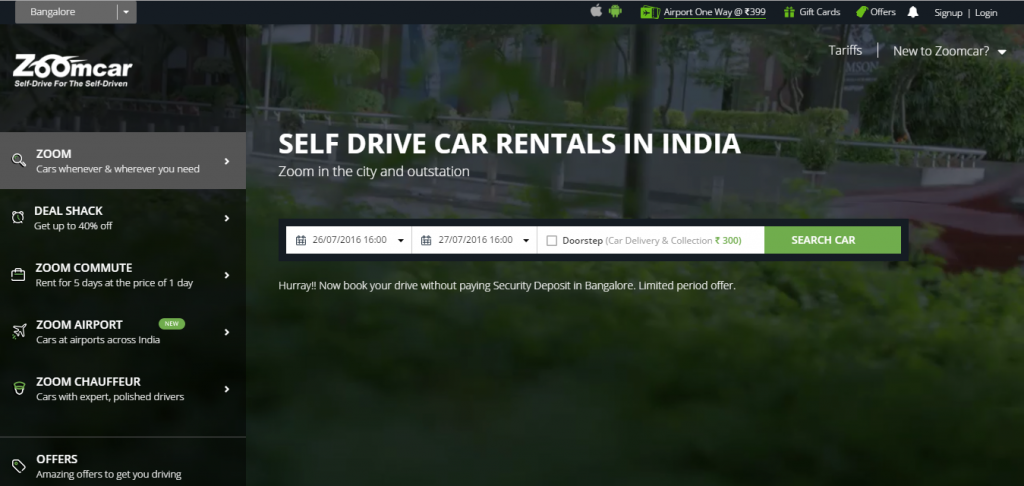 The latest investment has been led by Ford Smart Mobility, the automotive investment arm of Ford Motor Company. The self-drive car rental space has seen lot of activity recently and has seen wide adoption by professionals as well as leisure travellers. According to Business Standard report, Zoomcar is EBIDTA level profitable in several cities and is close to being country wide profitable in the next three months. Zoomcar has recently switched to a marketplace model which would allow the brand to quickly expand the scale by adding cars on a rev-share basis.
Zoomcar has a fleet of around 1600 cars with primary markets being cities like Delhi, Mumbai and Bengaluru. However the company is looking at Tier II and Tier III cities for expansion. The car-rental space isn't without competition and the primary competitor for Zoomcar here is Myles. New players have also emerged in this space however most of them don't have a significant scale yet.
Automobile manufacturers are increasingly showing their interest in services than being limited to just products. Many European car makers have either spun off rental or car sharing services or invested into such companies. Car ownership is going to see a decline as the access economy gains momentum which means the core businesses of the automobile giants is going to be affected. Earlier Ford Smart Mobility invested in a California startup that is generates 3D maps to help driverless cars.