Serko, an NZX listed travel technology company has launched Serko.travel for desktop and mobile.
The app would help save Australian and New Zealand businesses more than 80 million hours a year by streamlining business travel bookings. The app would incorporate companies like Helloworld, Flight Centre, Corporate Traveller, Expedia and Booking.com to sell through it and was developed in partnership with Xero.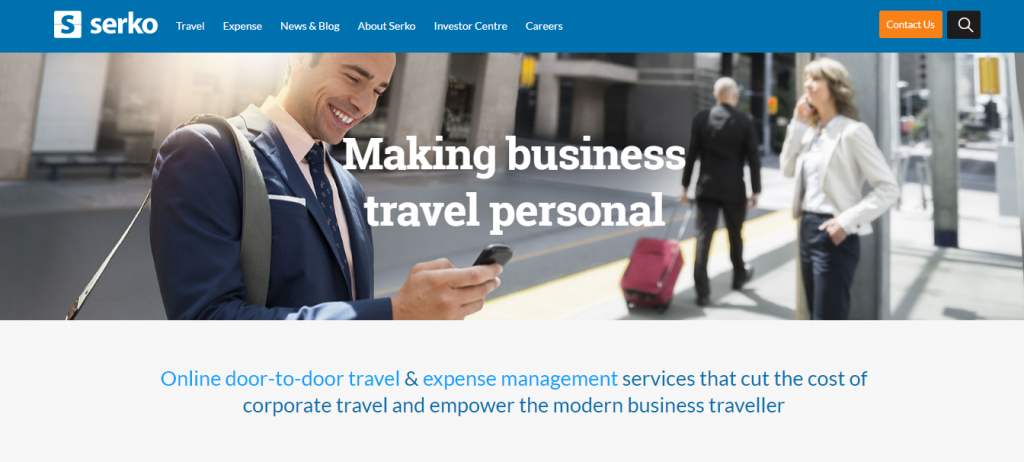 Small and medium enterprises (SMEs) typically book through an agent or an aggregator website. The app would primarily cater companies with the strength of 150 employees and work for domestic and international travels.
"This type of technology has only been available to big businesses in the past," Darrin said. Serko chief emphasises that this technology would give smaller businesses the same level of access to technology, travel deals, and customer services that larger firm have.
The app claims to have 1500 SMEs already on board. Research by TNS shows that there are roughly 46% SMEs that travel regularly for work and book an average of 30 trips a year.
The time consumed on booking and planning an itinerary added up to 6 hours for an individual employee and up to 40 percent of business trips change plans at least once. About 33 percent of SMEs book via a travel agent and 66 percent book on aggregator sites.
Source: Stuff