Booking Boss, an all inclusive booking system for tour, activity and attraction operators, has joined Amadeus Next. Booking Boss is an Australia based startup that also emerged as the Travel Innovator of the year at the Phocuswright Conference 2014. Last year, they closed a USD 2 million Series A funding round.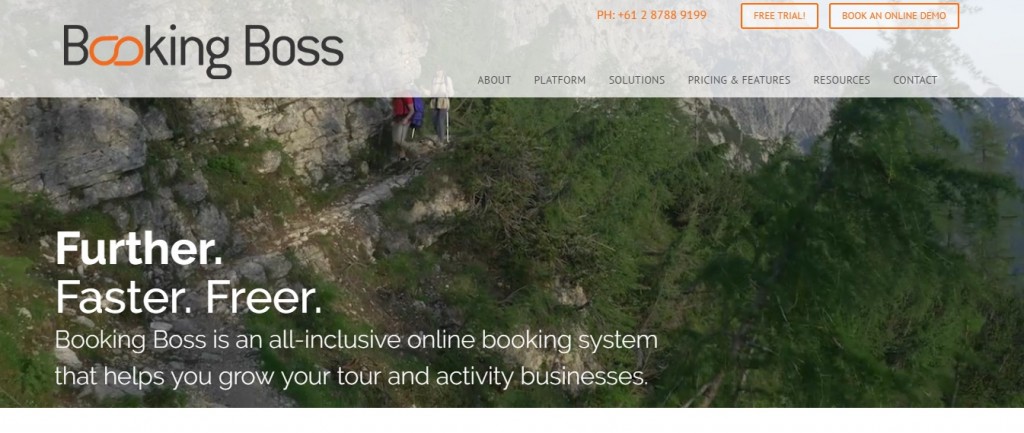 To achieve the goal of transforming the travel activity sector all over the world, Booking Boss has joined Amadeus Next community. With this new association, Booking Boss will have access to Amadeus' technology and with the wide reach of the global travel brand, the startup will also have reach to the global network. This would allow Booking Boss to be more visible across the APAC region and explore new possibilities in the region.
Booking Boss was launched in 2013 by Renee Welsh and Andy Welsh, a couple with more than two decades of experience between them in travel industry. Commenting on this new development, Booking Boss CEO, Renee Welsh said,
"The most exciting thing is the ability for us to access world class technology and connectivity from one of the travel tech greats – Amadeus"

"We joined because this opportunity provides us with direct insight and mentoring from one of the largest and most successful travel technology organisations in the world. It's the perfect platform for support, insight and to be connected with Amadeus and its customer base,' added Renee.
Discussing the significance of a platform like Booking Boss in the activity space, Simon Akeroyd, VP, Corporate Strategy, Amadeus Asia Pacific said,
"Tours and Activities represents a huge portion of the travel industry but traditionally bookings have been fragmented and mainly offline. Booking Boss offers a great platform which helps bring the offer online, allows providers to tap into new customer bases and manage their bookings in a more efficient way. We're proud to support them through Amadeus Next and offer our technology, expertise and customer network so they can grow their business."
Booking Boss will be joining many other promising travel startups that are a part of Amadeus Next. To know more about Amadeus Next, read our interview with Bart Bellers. Senior Advisor, Corporate Strategy, Amadeus Asia Pacific.
If you think you have a product that deserves to be a part of Amadeus Next, sign up for Startup Knockdown+. Amadeus will choose the most promising startup from the participants to be a part of Amadeus Next.