Pets are the best thing that can happen to anyone. For people who abide by this statement wholeheartedly know where I'm speaking from. It hates to be in a position when you can't look after them as much as you should be. Meeting your deadlines, having a social life, or for that matter travelling out of town wrecks havoc on your quality time being spent with your pet. Travellers have more to look out for since they're going to be away for a considerable time. Certain devices that are app supported or will be supported in the near future help them achieve this long lost bond of friendship by making them virtually present with their pet.
Here's our share of few devices that could help ease down the burden of a traveler a bit; as far as the pet goes:
The activity tracker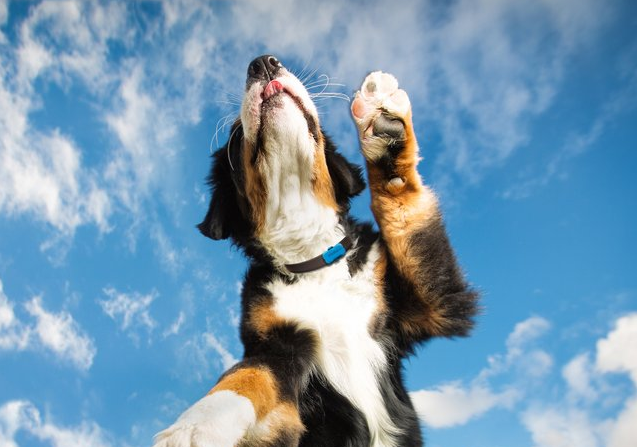 Track progress in your dog, understand his health requirements and get to know the reasons behind his bad behavior with this compact device. FitBark comes as a tracker which can be fit in the collar by using a collar band that comes within the starter kit. Your dog will earn BarkPoints throughout the day. Using the app, you can begin to understand his health more than ever before.
Find it on Google Play Store and iTunes.
Smart pet feeder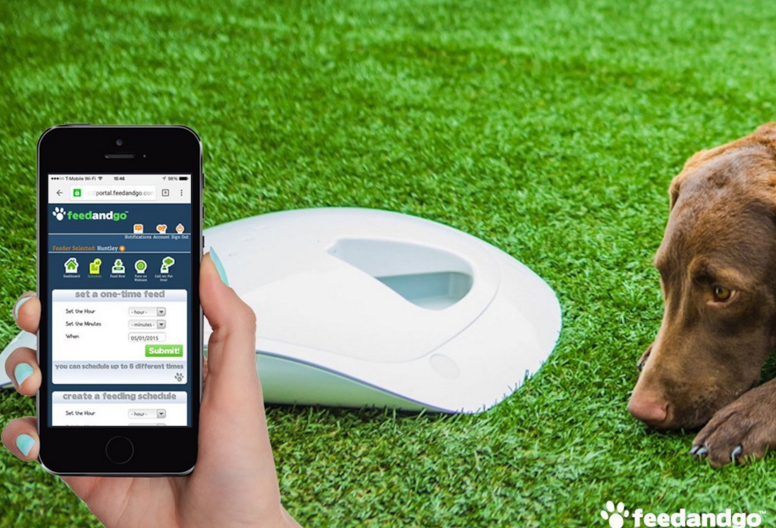 Feed and go smart pet feeder facilitates feeding your pet when you're away with just a Wi-Fi access. Connecting to your home's Wi-Fi network it uses the built-in camera to interact and feed Fido on the go. Setup takes less than a minute and the app connects to any computer, laptop, phone, or tablet and lets you schedule automatic feeds for an unlimited number of pets. The Feed and Go system has six different compartments inside each with an 8-cup capacity that you can fill with your choice. With a clever locking mechanism, your pet has no access to unnecessary munching.
Scalable website link.
Treat manager/ Console game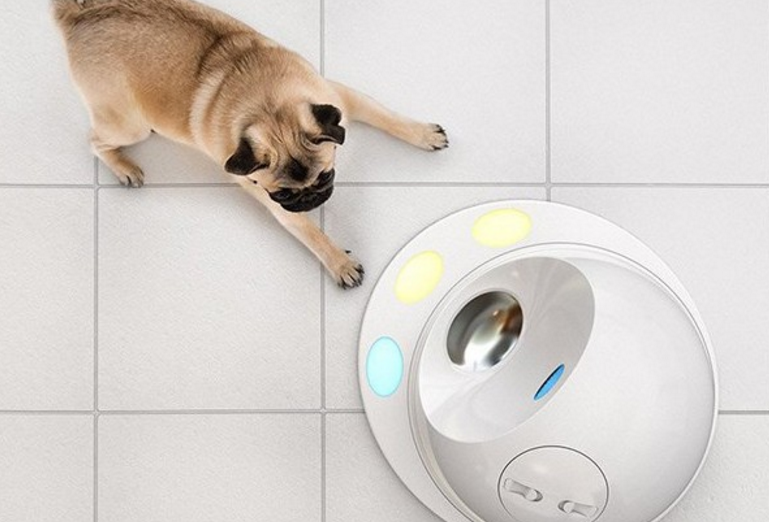 Wondering why your pet has been weirding out lately? Pets tend to develop separation anxiety or destructive behavior a home when they don't see anyone around them. Such companion pets require an entertainment source where you can monitor your pet's behavior and engage him in treats while you're away. CleverPet does the job with quite a finesse. Using a clever pattern, your dog begins to learn how to use this device by pressing any buttons on the machine and being rewarded with a treat. After this learning period, CleverPet begins to light up certain buttons and only dishing up a treat when your dog's paw presses the correct button. This surely is a clever way to stay in touch with your pet even while you're away.
Website link for purchase.
Videophones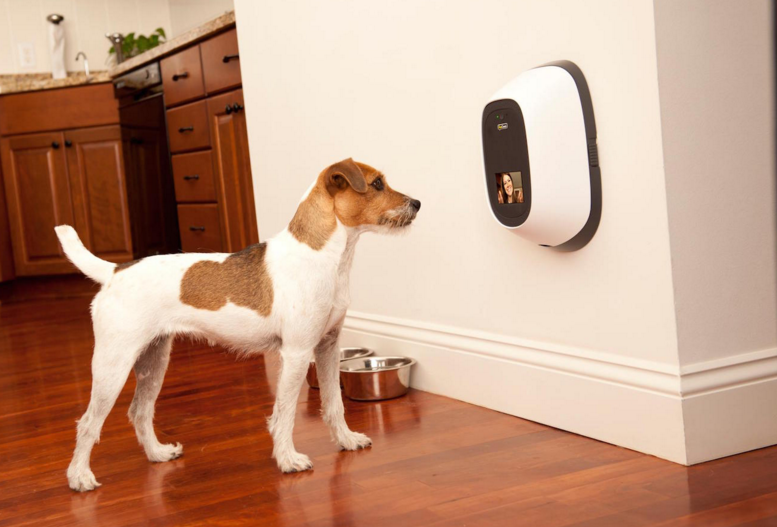 Greet and treat your furry ones even when absent. Petchatz helps to interact with your pets from anywhere. This provides a comfortable atmosphere for the pets to grow in. You can see, hear as well as speak to them, thus providing a comfortable atmosphere for your pets whenever you travel without them. Most importantly, the device will also allow you to give your pets a treat by using a smartphone or computer. The app connects to your device back home and enables communication between you and your pet.
Find it on iTunes.
Hopefully, this sums up more or less areas where you might fall short hadn't been for these gadgets.
Heavy petting folks!