More and more hotels are coming to terms with the fact that increasing the value of their brand is directly proportional to achieving in-depth customer service with properly harnessed customer insight. This has necessitated the rise of hotels where customers are not only lured with interiors, but also with very real, AI robot concierge services.
Just a few days back, Amazon announced a new program designed to help hotels deploy Alexa's voice-enabled smarts across their properties. The Alexa for Hospitality program will "help increase guest access to amenities" and "improve employee productivity," according to a press release.This is more than simply putting an Echo on your bedside table to replicate the tasks performed by the Echo in your living room at home. The idea here is that guests will be able to ask Alexa for specific information, such as pool hours, as well as ordering room service or asking the concierge for dinner recommendations using just their voice.
Through Alexa for Hospitality, hotels can configure Alexa so that guests are able to control their various connected in-room gadgets, such as thermostats, TVs, and lights, as they would at home. According to Amazon, guests will soon be able to connect their own Amazon account to the Alexa-powered device in their room so they can access their music and audiobooks. This integration will be temporary, with the connection automatically cut once a guest checks out.
The first results of Amazon's new hospitality program will kick off this summer at a number of Marriott International hotels, according to Amazon, though the company is opening invitations to all hospitality companies.
After decades of spending on technology to enhance staff abilities, hotels are finally looking up to the commercialization of advanced tech such as AI, so that hotel guests can enjoy value for money in terms of efficiency and luxury. This is not a replacement for humans, but is much wider and pervasive. Technology like Alexa can create more trust, and in the process also transform hotel processes, services and facilities.
Today, the hotel industry thrives on and rapidly adopts technological advancements that provide utmost customer satisfaction. Having an intelligent Alexa hotel is 'the' strategy that modern hotels need to surpass customer expectations. How? There are certain essential elements of Alexa that will make hotels intelligent, including digital assistance, voice-activated services and travel experience enhancers. From the customer's personal choices to their tiniest of needs, this will help hotels offer carefully-planned assistance.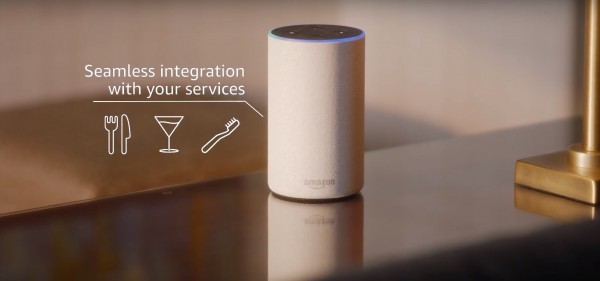 Travellers today love absolute control and flexibility in their travel experiences. A dedicated technology like Alexa that empowers customers' stay, giving them the luxury to unlock their room, adjust room temperature, operate curtains, or even order food and drinks, is a sure win-win. Additionally, the Alexa Skill Set, a collection of self-service APIs, tools, documentation, and code samples that makes it fast and easy for you to add skills to Alexa, will also help hotels with customization to deliver a unique experience. This will provide a differentiated experience by building a skill that lets guests naturally access property information, services, and amenities. We have anyway managed to become comfortable with voice assistants on-the-go, as well as at home. Alexa will simply help hotels recreate the same experiences and comfort.
The more you know your customer, the more better positioned it makes you to surpass their expectations and cater to every need. While hotels have already started making the pre-journey process(bookings) seamless, it is time to take a step further and assign AI the work of a dedicated chaperon, who will also make the stay more familiar and comfortable. Amazon's Alexa is the breakthrough all hotel systems have been waiting for.