Airbnb is considered to be one of the biggest disrupters in the hospitality industry. With more and more travellers looking for authentic experiences during their travel, the sharing economy is booming and Airbnb is leading the change. As Airbnb has gained popularity, many small businesses are building up on the alternative stay model. YourWelcome is one such startup that offers innovative services for Airbnb hosts.
This app enables Airbnb hosts of these properties to offer local services to both domestic and international travellers. The exclusive services that can be availed by a click of the button include ordering take-aways, taxis and gym passes. YourWelcome has partnered with the best businesses to deliver premium services. For the convenience of the hosts, YourWelcome app will send frequent notifications to them informing the regular details of the travellers such as their arrival time at the premise. This will keep both the hosts and travellers satisfied with the service.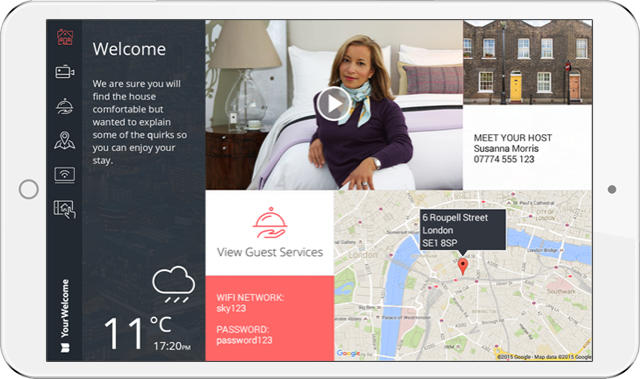 To get more familiar with their service, we spoke with Mr. Henry Bennett – the co-founder of YourWelcome. He is a highly experienced professional in product development and has worked on several projects of BBC, 20th Century Fox, Ford and NBC Universal. Here are some takeaways from the conversation:
What is YourWelcome?
YourWelcome enables Airbnb guests to buy local services, such as booking a taxi or ordering a take-away, at a touch of a button. Up to 40% of all hotel revenue is from guest services and we are bringing this revenue stream to Airbnb homes and sharing this revenue with the hosts.
Turning host recommendations into guest experiences is core to our proposition and YourWelcome is solving the problem of purchasing local services whilst in the Airbnb home.
How did it all start?
It started with a hack. When renting my own Airbnb property I left out a little app I created for my own home. It included some videos, local information and a search engine. When we saw the usage the app got during their stay we realised that there was a gap in the market in providing hosts the ability to offer home info and 'hotel' guest services in their Airbnb property via an app left out for guests.
Who is using YourWelcome?
Airbnb hosts, Airbnb Property Management companies, Landlords of short-term let properties.
How is the early response?
We are in 100 Airbnb homes and will have 1,000+ guests using our app by the end of the year. The average total usage of the app per 3-day stay is 1.2 hours which is pretty off the scale! We are seeing 7 clicks on guest services per guest stay, with the most popular being booking take-aways. We have had over 600 enquiries for Airbnb hosts to use the service pre-launch.
How is YourWelcome different from other businesses offering services to Airbnb hosts?
There are many companies trying to improve the Airbnb eco-system, most are focused on streamlining the hassle of hosting. We are focused on introducing a new revenue stream into the Airbnb ecosystem and matching relevant services and companies to Airbnb guests.
How do you plan to scale further?
We plan to launch in Paris, Amsterdam, New York, LA and San Francisco in the next 6 months. We are currently raising our seed round and hope to close this in December to aggressively grow the business.
You can learn more about them on their website yourwelcome.com. While we are at the topic of Airbnb, you should also check out 10 amazingly less known facts about Airbnb.