Peer-to-peer platforms allow travellers to break out of the envelope and experience the local culture of their destination. They add the personal element to the experience of travel and as more people gain confidence in such services, new P2P platforms are coming up with innovative ideas to cater to travellers. Sam the Local is one startup that is driving the P2P trend in Hong Kong. We spoke with Maggie Lau, Co-Founder of Sam the Local. Here is an excerpt from the conversation:
Tell us a little about yourself and Sam the Local.
We are two Californians who are passionate about all that Hong Kong has to offer. We have been here for four years, and we're still discovering new things every day!
At the beginning of 2015, we launched Sam the Local, a peer-to-peer platform that connects people to Locals for customized, interest-driven activities and experiences in Hong Kong. Each one of our Outings are private, and there are already over 50 Locals on the platform that customers can book. After the booking confirmation with the customer's chosen Local, the Local will create a customized itinerary with the customer's specific preferences and interests in mind. That's why you won't see any what we call "pre-packaged" and "cookie cutter" experiences on our platform. After finalizing these customized itineraries, the Local will take the customer on it and share their stories and experiences with them along the way for a unique and fully-immersive experience.
So how did it start?
Anita, my co-founder, and I separately moved to Hong Kong at the end of 2011 because of our love for the city's energy and dynamism. After moving there, we explored different parts of Hong Kong and realized the depth this city has to offer. We wanted to share it with everyone.
Additionally, we had the opportunity to travel around Asia after moving to Hong Kong, and we were always lucky enough to have a local friend show us around in every city we visited. We loved traveling this way because we didn't have to plan anything, and our local friend would always know the best things to bring us to. Then we thought, "what if you didn't have a local friend?"
From there, Sam the Local was born.
What segment of travellers are using Sam the Local?
Initially our assumption was that millennial travellers would be our target market, but after running for a little bit we've actually learned that it's people who are between the ages of 30-55 that make up the majority of our bookings. Additionally, we've discovered that over half of our bookings came from people living in Hong Kong. For our visiting customers, they've mostly been from North America and Europe. For our customers who reside in Hong Kong, they're mostly from the expatriate community who originate from Europe and Australia.
In addition to serving consumers, we've also had quite a few corporate clients that range from MNCs to airlines to 4 and 5-star hotels.
What sort of traction are you getting currently?
On the supply side, we already have over 50 Locals that customers can book on the platform, and our pipeline has over 300 applicants. Because we vet and verify all of our Locals with a two-step screening process to ensure quality, we will be working through this pipeline in the next couple of months.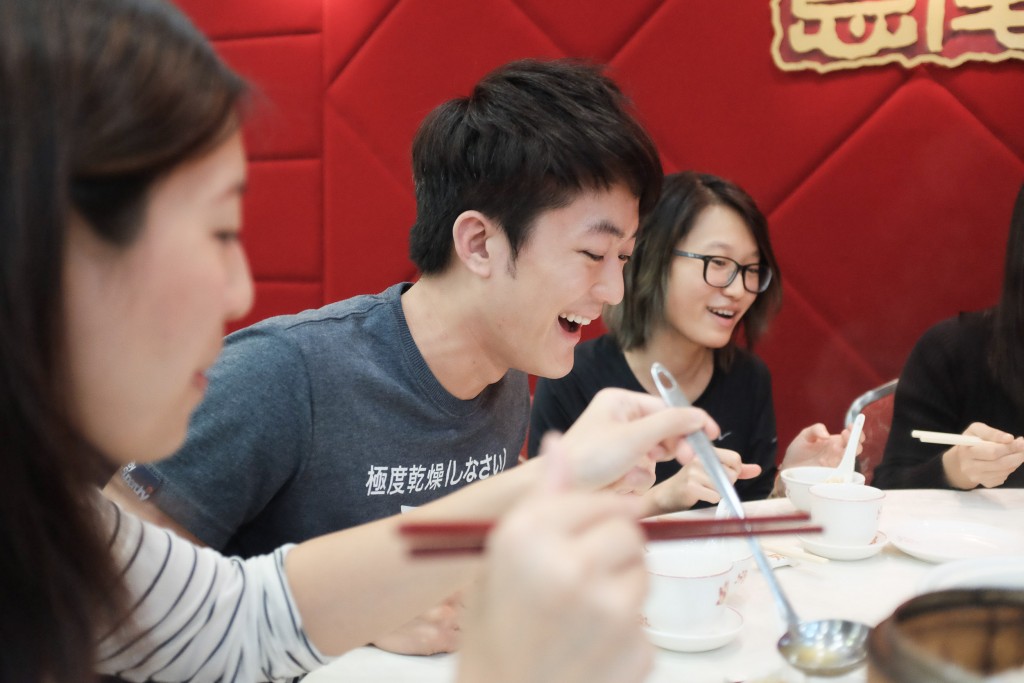 On the demand side, we ended 2015 with a bang. Our month-on-month revenue growth from November to December was over 320%. The average month-on-month revenue growth for the last three months in 2015 was just under 150% per month.
We're excited to continue this momentum into 2016.
How is Sam the Local different from other P2P platforms?
We are people-focused – We believe that it's not just about the destination, but the people that you go with and their stories that really make your experiences unique and memorable. This is why you'll notice that our platform emphasizes the Locals' profiles instead of the experiences they can take you on. This is also why there are no cookie cutter, pre-packaged experiences on our platform. Every one of our customers are unique and their experiences should be one-of-a-kind.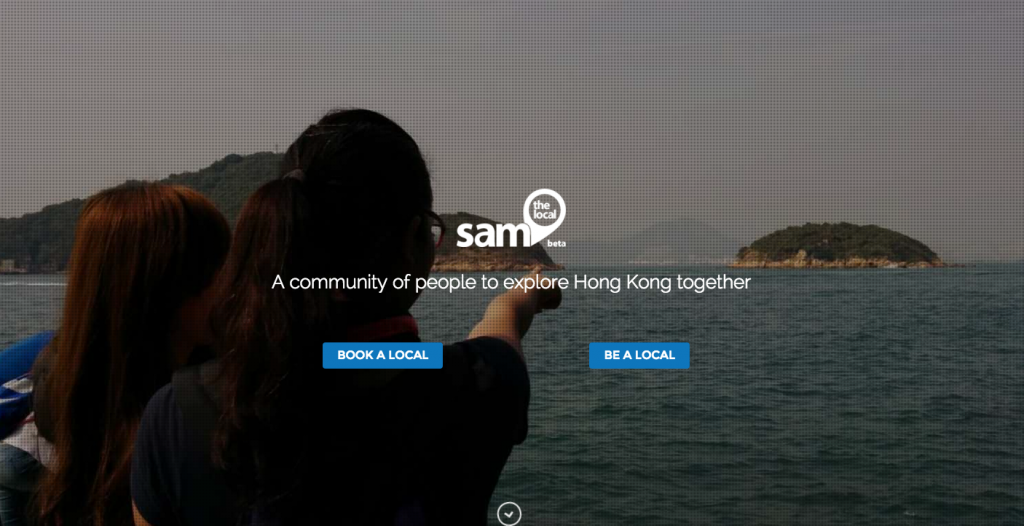 All of the Locals on our platform go through a two-step vetting and verification process so that we can ensure the quality of the experience that our customers yet. We strongly believe in quality over quantity.
Another thing we focus on is building a community for our Locals to share their insight and knowledge with one another. After all, one of the biggest cited reasons of why our Locals want to join our platform is to meet other people. We want to foster this and encourage everyone to share their stories.
Lastly, we emphasize on having a large selection of various Locals for our customers to book in all of the cities that we operate in instead of expanding to many cities at once and only having a few Locals to choose from in each city. Again, quality over quantity.
What are your future plans?
In the near future, we are going to focus on growing our B2B side and close our seed round. Our longer term goals are to expand to other cities in Asia and then to the rest of the world.
For more information or to book a unique experience, you can visit www.SamtheLocal.com or check out their Facebook, Instagram, Twitter, and LinkedIn.