As travellers turn tech savvy and become increasingly dependent on mobile, hotels are embracing mobile and building features around it. Apart from improving the mobile booking experience, luxury hotels like Marriott allow guests to place service requests or schedule pickup using the mobile app. Starwood has introduced keyless entry using smartphones so that guests can go straight to their room and unlock using their mobile. Hilton is also working on something similar. ITC is working on a mobile app to add features like mobile check-in and mobile service request.
While the hotel industry's giants are trying to build around the needs of a modern connected travellers, boutique hotels often find it hard to adapt to the change. Having keyless entry or a good mobile app has got heavy costs associated with it that are hard to justify against the potential ROI for such hotels. RoomKey, (not to be confused with hotel search engine by the same name) enters the picture with a tangible solution. It offers services like mobile check-in and keyless entry for partner hotels, allowing them to offer the same features as the major brands.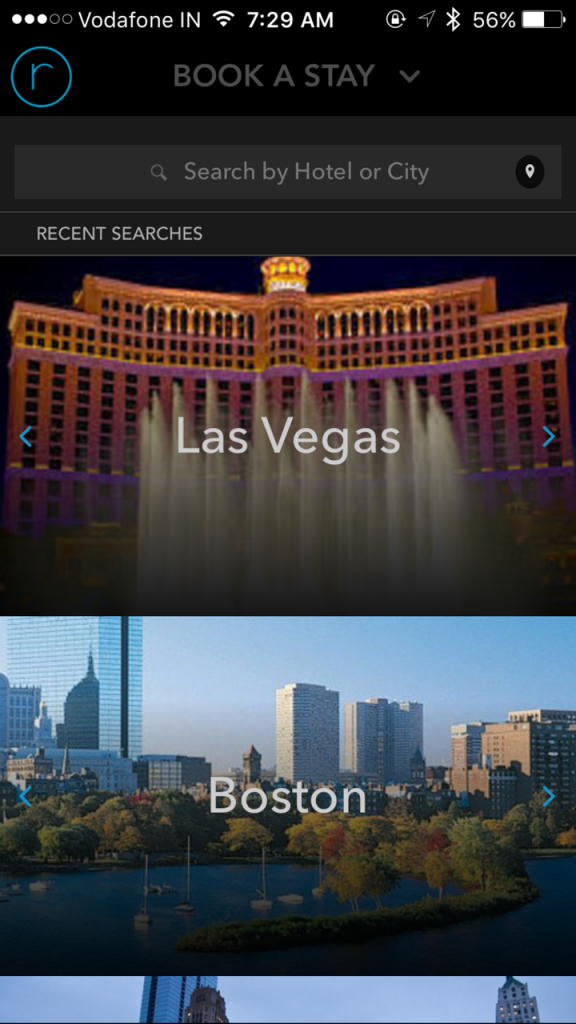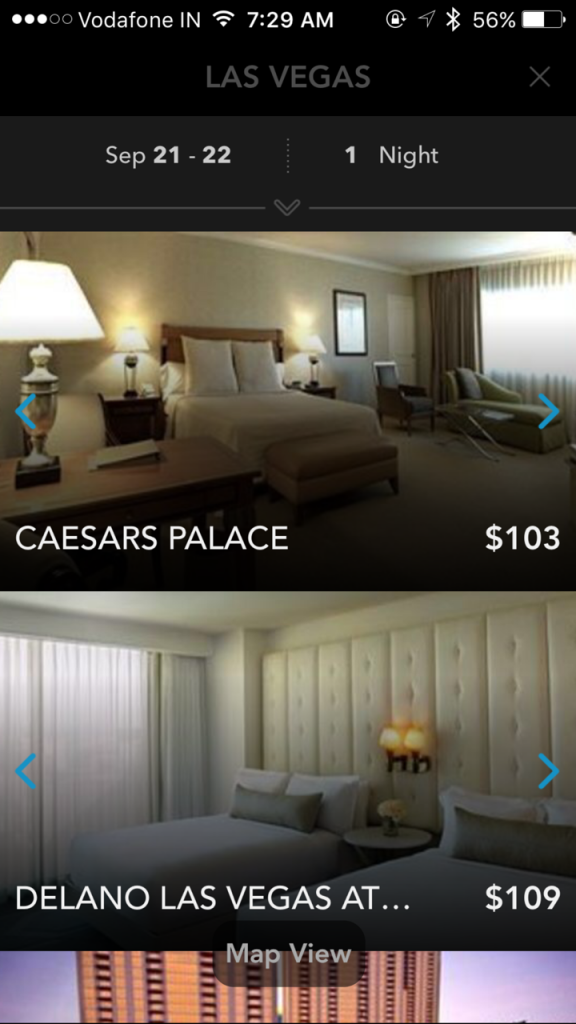 The RoomKey app allows users to book with their partner hotels and also use the in app chat feature to talk to a hotel representative. Guests can book on mobile, select their room, do advance check-in, bypass the front desk and head straight to the room which they can unlock using their phone. They can also check out and receive the invoice for stay on mobile. At this point the app is available for iOS only and an Android version is in the pipeline. RoomKey charges hotels $800 / month for the features with an additional cost per room if the hotel wants to install RoomKey's Bluetooth lock hardware.
RoomKey Technologies recently announced a $1M seed round from 500 Startups and others.
Talking about this recent funding, Vikas Bhakta, Co-founder & CEO of RoomKey Technologies, Inc., said, "We are grateful to announce this funding, which will allow us to provide RoomKey to hundreds of hotels in our pipeline, starting with hotel partners in the San Francisco Bay Area. Today, millennial and mobile travelers prefer hotels that offer premier digital services, including mobile apps. However, most hotels lack the resources or internal IT expertise to build their own mobile solutions. RoomKey provides hotels with a complete mobile app solution to attract tech-savvy travelers, without the burden of developing and maintaining their own individual app."
Startups like RoomKey help the industry by catalysing the adoption of technology. A large number of hotels which might not have even considered keyless entry or mobile check-in will get the push with RoomKey. Do you think we will see these hotel technologies trickle down from luxury hotels in India anytime soon?