There are no brownie points in guessing that marketers love virtual reality. It's transformed the travel-tech industry and how destinations are being promoted using interactive 360 videos. While the concept of 360 videos started with the likes of Samsung 360 gear and Ricoh Theta etc. there are many distruptive startups which are transforming the travel experience and making it more immersive and interactive.
Insta360, a company with its HQ in Shenzhen, China is causing major ripples in the VR industry with its range of 360 cameras for Android, iOS and pro users. We connected with them to understand the vision of the product and plans for the future.
Can you tell us about the history of the company. Where is the HQ and how big is the team.
We were established in 2014 and based in Shenzhen, China. Currently we have 180+ people in HQ, we also have colleagues based in Tokyo and Los Angeles. We are a young (average age is 27) and highly diversified team with members from US, Canada, German, UK, Hong Kong and all parts of China. Here you may find more information about our history.
In the age of Samsung VR, Ricoh Theta, what led you to the creation of Insta360. In other-words, why should consumers opt for Insta360.
We name our brand Insta360, which stands for "instant" and "360-degree", and our 360 cameras excel in the market with the accessibility (easy to use, real-time stitching), the availability (best pricing in the market) and especially the easiness to share the visual content to basically all the social platforms – we're recommended by Facebook as a doorway into 360 content creation and chosen by Twitter/Periscope as the only 360 camera to be natively integrated into its App. Just like the drone market several years ago, we believe the potential of 360 camera market is not quite explored yet. That's why we have been sharpening our products and Apps constantly. We have a complete product line for both the mass market and professional producers, which differentiate us from every other player in the market, and we aim to make our product delightful to play with for users at all level of professionalism! As you may know, we are launching a new product on August 28th., which has exceptional features that allow it to be used as a selfie drone or action cam. Some teasers of our new product can be found here on engadget, uploadvr and thedigitalcircuit etc..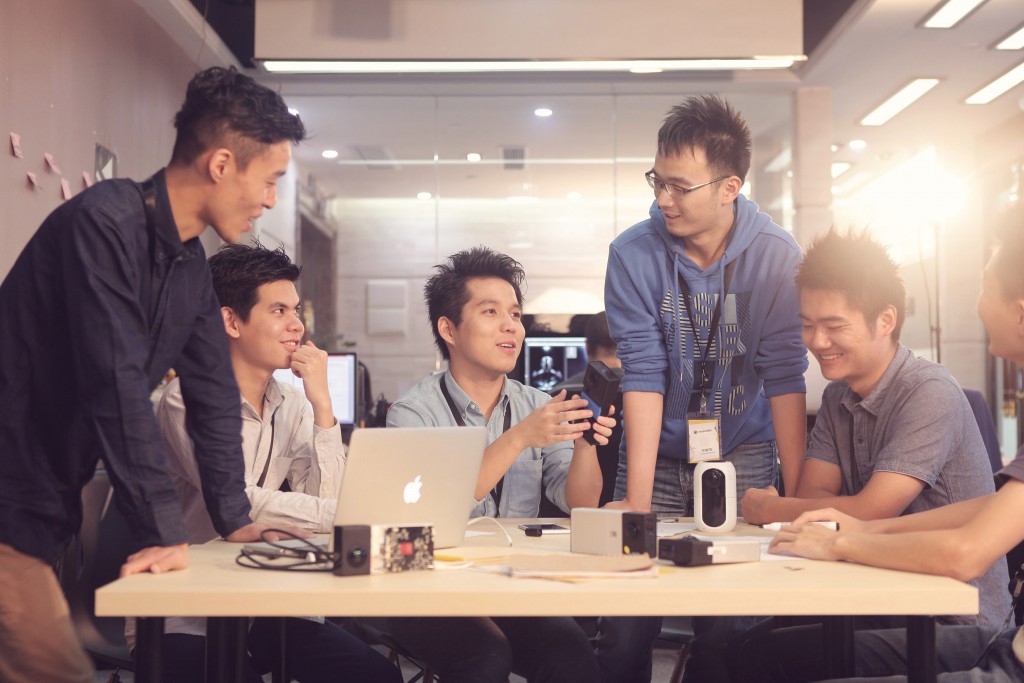 In-terms of purchase, is Insta360 product line also available in retail or is it online only model?
We have partnered with more than 150 overseas chain retailers and our products are available in more than 1500 offline stores across the world. Our products are also available on major e-commerce websites such as Amazon, Taobao, JD, etc., as well as our official online store.
What is the difference between Insta360 Nano and Pro?
The main difference is that Nano is a consumer 360 camera while Pro is an enterprise-level device. Their specs can be found here and here.
How has the consumer feedback been so far?
We are rated 4 star at Amazon, 99 on Taobao and JD, and have received a lot of compliments from our users, including general consumers, prosumers, 360 junkies, VR professionals, travelers, extreme sport fans and social influencers. We have also partnered with a number of media and universities in promoting VR journalism. We hear from our users and constantly improve our product and App with their feedback, which makes our product more enjoyable to use.
What are some of the unique use-cases you have seen by the customers.
Some interesting cases include users put our cameras into piles of fruits to create funny (weird) 360 pictures, others mount it onto their puppies and have them run around to get some really cool footage. They are also widely used by professionals in 360 music video and movies, real estate showroom and even VR wedding. More exciting ones are from extreme sport athletes and travelers. You can find more on our Instagram handle.
Currently do you offer support for 360 live videos on FB and other platforms?
Yes for FB. We partnered with Facebook in bringing 360 live available for everyone, and three of our products (Insta360 Nano, Air and Pro) are among the ten cameras recommended by Facebook Live 360 Ready program. Instagram now does not support 360 content for now.
VR has completely disrupted the way people travel, how do you see Insta360 playing a role in the future of travel.
360 content has definitely been making travel fuller and more immersive, and we are proud to be able to help travelers document memories so that they can relive them whenever and wherever they like, let alone our products help bring some cool elements (360 and the popular tiny-planet content) for people to post/show off on social media.