Travellers are increasing growing averse to the idea of following the beaten tourist path and are looking for experiences that haven't been commoditised over the years. This shift coupled with the increased access of internet to the masses has created room for new tour providers to emerge. There are platforms that allow them to reach a pool of travellers who are looking to engage with the local community and travel the inroads. Lokalocal is one such platform giving more power to local communities and was founded by Yoon Khen. A man of diverse experiences, Yoon Khen discovered his passion for travel and photography while documenting the traditional trades of Penang. He eventually left his office cubicle and published his first book in 2015. When he's not busy leading LokaLocal, Khen speaks at events like TEDx Petaling Street 2014, and does occasional stints as a columnist and radio guest. We spoke with him to better understand Lokalocal. Here is an edited excerpt from the conversation:
What was the origin of the idea? 
I used to walk alone to document the manufacturing process for traditional trades in Penang, and half of these are facing extinction. Throughout this journey, I realise the best way to experience authentic trips is to make a local friend and walk with them. While many travellers asked me to give them tours, I thought of matching traditional artisans who would like to be local guides with travellers. That is a start of my idea. My idea is to create an online marketplace which connects travellers, who are looking for a local experience listed on the platform, with local experts, who list and lead their own trips. It brings travellers and local experts together onto one marketplace, it helps local experts to push their online presence, bring them new customers and gain extra incomes. And travellers can make a new local friend and experience an authentic trip. Then a friend sent me a link ‐ takemetour.com and said that it was growing fast in Thailand, and it could help artisans preserve their local trades and culture. One of the things that fascinated me is local experience ‐ getting the real local touch on their own. Moreover, I believe authentic local travel is largely an untapped category in Malaysia and the challenge of building something greatly appealed to me. And I also noticed that some travel agencies leave people travellers disconnected from the local people and its culture. There still isn't a marketplace that's able to penetrate into the local and community driven tours in Malaysia, which can be problematic when travelling without a local expert with an authentic, local experience. At the same time withlocals and triip.me are doing very well, II thought it would work here. I see a big opportunity to democratise and bring to Malaysia. So that's really how it all started.
Who is your perfect customer?
Most of our travellers are between 25‐34. They are lifestyle enthusiasts, experience seekers, backpackers and travellers who like to make a new local friend or considers of taking a holiday or weekend getaway where locals bring them around their home town to give them a taste of their lives. They are also users from Airbnb or Couchsurfing.
What kind of local experts do you look for? 
NGOs, communities, village chiefs, workshop owners and locals whose tours can support local livelihoods, celebrate cultural traditions, and preserve historical sites. Importantly, they love to share their passion and local knowledge with travellers, and they could share remarkable services and unique insights or experiences. It's our goal to help travellers find trustworthy, quality experiences that have a distinctly local style.
How do you filter them?
We find local experts through our local connections, own travels, research, and recommendations from travellers. After an initial review, we will reach out to them to learn more about the experiences they provide. Local organisations that prove they are doing good by travellers and local communities get featured on the site. We work with them to share their story in their own words and collect feedback from travellers on how they're doing.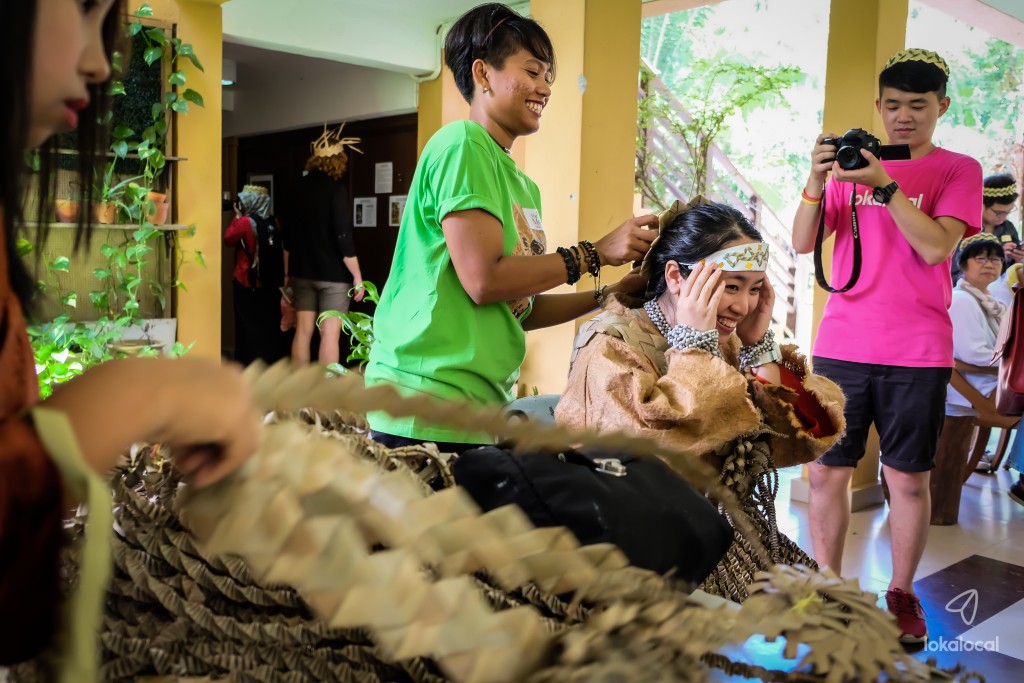 What is the common profile of local experts? Are they running full-time small businesses or just locals trying to make extra money?
They are full-time small businesses and also locals trying to make extra money. We do have different profile verification, from SMS, email, identification card, license to phone number. We will feature the inspiring backstories and videos because we believe that these connections make for better travel. We encourage in‐depth content, video, photographs, real user reviews to help travellers plan their trips better. Most important is understanding how to engage and to connect with customers on a personal level.
How did you build both supply and demand side of the business in the early days?
We built our supply side first, without happy local experts, we cannot delight our customers and fulfil the demand happily.
How do you differentiate from other P2P tour platforms?
Frankly speaking, we do not create something new, we use something that is already there in a different way such that it creates different results. We use existing technologies and bring it to Malaysia, and simplify that to what is needed here. After all, it's only going to be appropriate for the companies that actually can get there quickly.
Emphasise social impact: we prioritise on rural/community-driven solution and create social impact. There are many P2P tour platforms focus on crowded urban areas. Lokalocal wants to fix problems in rural areas and help the people there earn better, then they will not go to the already crowded cities looking for better opportunities that they may not find.
M.N.O.P.: each action at a company goes back to its foundational roots – MNOP, there are mobile, now (on-demand services), options and personalization. MNOP helps give every employee a simple framework that's both easy to remember and to execute upon.
Focus storytelling that creates new connections: we emphasise the importance of human connections and storytelling. Creating success stories is important to us, it shows what local touch really looks like in practice and highlights the real experiences of real people. Humans exchange concepts and ideas through stories, we want to create intimacy as we scale. Stories make us all pay closer attention to what matters, we pay attention to the stories unfolding in our company, and figure out how to help the best ones spread. Consistency here is key to gaining customer trust.
Focus inclusive growth: to form the very basis of inclusive growth, it should provide the equality of opportunity and participation in growth by all with a special focus on working poor and unemployed. As I believe sustainable growth requires inclusive growth.
Eventually, LokaLocal aims to enable everyone to discover unique local experience, life and culture by making local friends anytime, everywhere.
Going forward, the team is eyeing Mekong region for expansion as it witnesses a boom in tourism. However, the growth is driven by traditional companies and they see room for Lokalocal to offer a different flavour there. Yoon comments, "Technology is moving too fast, I do not have long-term plans for scaling. I wish my team could focus less on the planning and more on creating new solutions to existing problems, and getting excited about the uncertain, but surely fascinating future. Eventually, we like to become successful as a brand furthering rural tourism by making local place a highlight of each visitors travel experience."
More details about Lokalocal can be found here.