Frequent travellers love staying in hostels. They offer accommodation on a budget and open up the opportunity to socialise with like-minded travel enthusiasts from different cultural backgrounds. The community aspect has been a major driver of the hostel trend in many parts of the world but as we all get consumed in our mobile devices, the social atmosphere of hostels is starting to fade away. However, a Danish startup called Comundu is trying to change this by leveraging the devices that made us less social in the first place and turning them into an advantage for both hostels and travellers.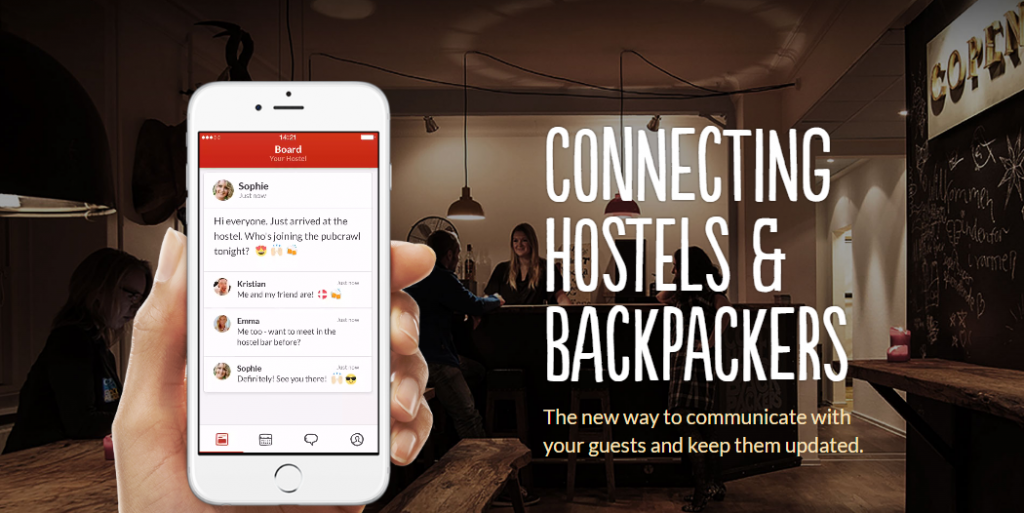 A large fraction of travellers who stay in hostels are young tech savvy people. They spend more time on phone while travelling than they would on any other day. Comundu works as the social hub for these travellers as soon as they connect to the hostel Wi-Fi. When the guests connect to the hostel Wi-Fi, they are presented with a welcome page which offers information related to the hostel. This could be about events planned at the hostel, regular maintenance information or anything else that they would otherwise communicate by putting boards in place.
The platform not only allows the guests to connect with the hostel but also with the other guests staying at the hostel. They can invite other people to join them on outings, chat with them or plan meetups. The Comundu app has got four different segments, Boards, Activities, Messages and Hostel Info. As the name suggests, Boards are for public messages, whether by the hostel or by the guests. Activities lists recommendations and activities by hostel, Messages allow the guests and hostel to send private messages and the info section allows guests to book on hostel website and find more information.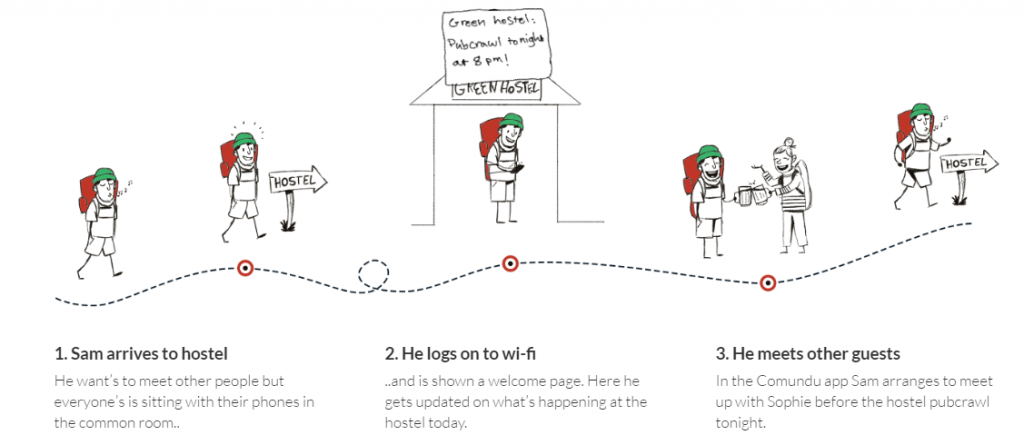 Comundu was started by Mia Grosen and her brother Lasse after they got the idea when travelling to Istanbul. At this point, they are working largely with hostels in Europe but the team is targeting to take the software to newer geographies outside Europe as well.
Apart from being a great social tool for the guests, it offers a very good communication channel for the hostels. They can leverage this to promote their partners and push their deals and offers through the app. Along with that, they can also cut down on the bookings coming through alternate channels and give a boost to direct bookings. The app would allow for them to have a better and more personal connect with the guests which would increase the probability of a guest booking with them the next time instead of hunting on other booking channels. Being able to promote other deals and offers from partners will enable them to increase their revenues from sources apart from the room bookings.
You can find more details about Comundu here. They also have a blog where they share interesting stories at blog.comundu.com/.