In this leg of The Asian Travelpreneur series, we catchup with Matthew DeSantis, founder, MyBhutan that makes traveling to Bhutan easy, cost-effective and personalized.
Matt, take us through your early life and what brings you here from Accenture. After all, it mustn't have been easy to quit the company?
From an early age, my interests were to explore, assemble things and meet people.  For this reason, it was only natural that my career would eventually include travel, innovation and social impact. After graduating from the College of the Holy Cross and Columbia University with degrees in economics and engineering, I worked as a business strategist and IT specialist for Accenture. Unknowingly to me, this experience would become a core foundation in developing skillsets to identify gaps in existing infrastructures and develop practical solutions as an entrepreneur.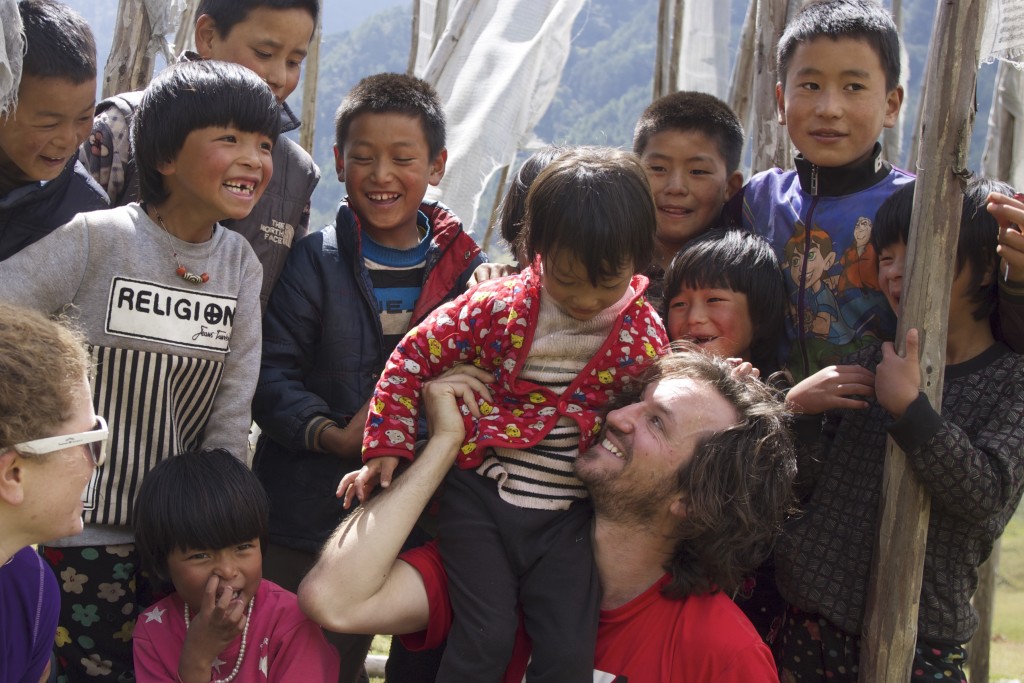 During weekends while at Accenture, I spent my time photographing people in different social spheres around the world. This hobby served as a catalyst in supporting my decision to leave the corporate lifestyle in search of a more creative endeavor that involved interacting with different cultures and less frequented landscapes. The following year I dedicated myself to a series of multi-month treks in various mountain ranges with a few waves surfed in between; all in the good company of two close friends. During this year, my passions became much more transparent.
Disconnected from a normal societal lifestyle, I grew a very intimate connection with my place in nature. I concurrently realized that I wanted to share this comfort with others and began to design methods for developing economies to participate in the globalizing world while still preserving its peoples' original space. This exercise soon spurred my interest in socio-economic development. So I decided to venture to the Royal Kingdom of Bhutan at the invitation of a Bhutanese friend  to introduce baseball to Bhutanese kids.
While there, I dedicated extra time to providing ministries with high level IT and management consulting. It was during this rotation that I stumbled upon a pressing issue that limited the healthy growth of Bhutan's tourism industry.I was tempted to apply my professional background to solve this technical problem, but this reason alone was not substantial enough to cause me to invest a good portion of my life in a country far from family and friends.
There had to be greater reason. This is how the project's social impact component came into play. With help from my Bhutanese and international team, we developed a model designed to support booming industries while also sustaining local non-profits and boosting traditional markets. This resulted in forming a partnership with the Tarayana Foundation, a nonprofit founded by Her Majesty Queen Mother Ashi Dorji Wangmo Wangchuck to protect the vulnerable communities of Bhutan.
This, coupled by endorsements from His Royal Highness Prince Jigyel Ugyen Wangchuck solidified the decision to dedicate my time towards the establishment and success of MyBhutan and, ultimately, the will to better the livelihoods of Bhutanese nationwide. Simply put, the transition was fueled by an itch to explore, a passion to innovate and a wish to do good.
Ever imagined that you will be in Bhutan one day, doing what you are doing?
If you asked me as a child where I'd be when I grew up, I'd likely have told you that I'd be inside a fire truck or a spaceship. Bhutan was not in the plan. However, during my first prolonged stay in Bhutan, I discovered great beauty in the Kingdom's people; be it through the sincerity of personal relationships, the enthusiasm from children to whom I taught baseball or the friendliness of random encounters.
Observing Bhutanese interact with their surroundings made me realize that Bhutan was a natural fit for our work. The Kingdom's primary objective to promote Gross National Happiness comfortably complements MyBhutan's mission; to nurture emerging markets while simultaneously supporting traditional industries — with the aim of reducing social inequality and preserving ancient culture and pristine landscape.
As for the future, I will continue to pursue MyBhutan's mission in Bhutan and other countries that would be positively impacted by this model.
As an expat, you're trying to solve the travel industry's problem in Bhutan. Did you at any point of time, face resistance of sorts from the locals?
Any large-scale technology that enters an existing industry is met with certain resistance to change. However, in addition to building a solution that optimizes efficiency, we focus on optimizing opportunity. Making industry players key beneficiaries makes change more widely accepted. Some great startups fail not because their product/service does not improve the existing system but because the product/service doesn't seamlessly integrate with it. In regards to being an expat, it takes years of dedication to earn the respect and trust necessary to introduce new platforms in countries foreign to your own. My advice: prior to initiating a business in a foreign place, live in it. Become a local. It is only after you fall in love with your surroundings that you will be able to make purposeful decisions to improve its wellbeing. This profound interest to positively impact the community will stimulate the support required for success.
For those of who don't know how does the tourism industry look like in Bhutan?
Bhutan's tourism policy is high value, low impact. All tourists are required to pay a minimum government tariff of $250 (peak) or $200 (off-peak) per day. This tariff includes all accommodations, meals, transportation and your Bhutanese tour guide. All services must be operated by Bhutanese agencies, not international agencies. The common misconception that international agencies can operate tours has resulted in a large majority of tourists spending excessive premiums to book through international agencies for the identical service that they'd receive if they booked directly with a local agency.
However, local agencies do not have the infrastructure to support secure customer information processing and effective customer support for trip planning. This limitation caused 85% of travelers to pay excessive premiums for an identical service and, consequently, made a huge dent in market demand. Headquartered in both Bhutan and internationally, MyBhutan has become the solution to this half-century old issue.  We serve as the bridge to connect tourists with local agencies all while providing an unparalleled combination of knowledge and support hosted on smart technologies with the most strict security standards in the industry, all at the lowest rate allowed by the government and with no additional fees!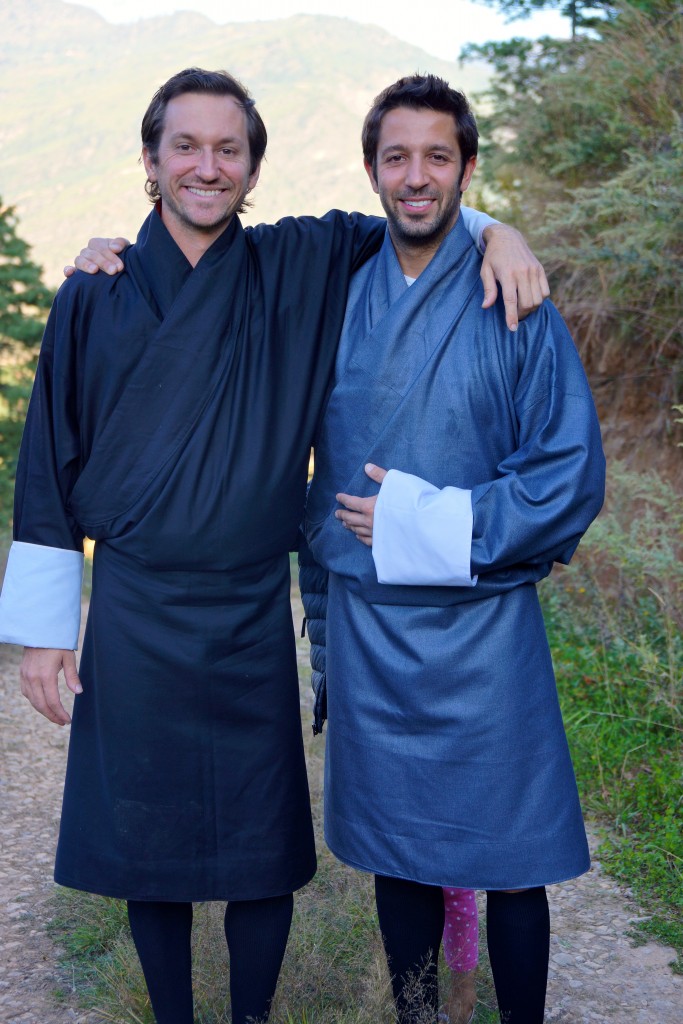 Which are the top contributing countries to the travel roadmap of Bhutan?
People from the United States are quickly becoming the most frequented international travelers, alongside China, Japan and various European countries. The largest group of regional travelers are Indians.
On the internet, there are several stories about Bhutan's Paro airport. Such as the skill of pilots, connectivity hassles as well limited months etc. What's the best way to arrive in Bhutan and the time to be here
The best way to arrive in Bhutan is undoubtedly by plane. I spent roughly 20% of my life in the air early in my career. As you may imagine, flying becomes rather mundane.
However, each time I fly to Bhutan I am practically glued to the window like a first time flyer. Endless views of the Himalayas are simply divine, with the most fascinating being a long flyby Mount Everest. Here, the skies always seem to be painted in different colors and the clouds in different patterns.
It's a photographers dream, really. Seeing the small mountain villages while curving through the valleys at landing is also exhilarating. The pilots are some of the most qualified worldwide. The hosts and hostesses welcome you with a "Kuzuzangpola" and a hearty Bhutanese smile. The planes are well conditioned and clean with soothing Bhutanese melodies playing in the background. Overall, it is a very comfortable and enjoyable ride. Most tourists visit in the spring or fall for cultural festivals and nature in full bloom.
However, the thick clouds that contrast the lusciously colorful landscape provides a perfect setting for photographers in the summer. With rivers in full figure and valleys filled with flora and fauna, adventure sports like white water rafters, kayaking and horseback riding are exceptionally enjoyable in the summer. Winter is also a wonderful time to visit: become enamored by the mystical snow-capped mountains, relax in hot stone baths and soak up the sun in southern Bhutan.
Other than adventure freaks, help us understand the diverse traveller-types in Bhutan.
Bhutan's travelers are as diverse as its landscape. Whether you are looking for luxury, adventure sporting, photography, eco-travel, nature, your honeymoon, religion or spirituality or to observe pioneering government policies, there is no place more unique than Bhutan. That, coupled with its 2016 Global Peace Index ranking as the 13th safest country in the world, makes Bhutan an ideal destination to travel alone, with family or with friends.
You have an interesting team composition in the form of explorers, creatives and more. How have you built this and are they working full-time on the project?
Though my colleagues come from different technical backgrounds, they all share one striking similarity – they are visionaries. Working alongside such progressive leaders and innovative minds is unquestionably my favorite part about working at MyBhutan. While our core team is full-time, we also invite creators (photographers, videographers, influencers, writers, etc) to work with us short-term in Bhutan.
How is the state of data connectivity in Bhutan. That's one thing most travellers can't imagine being without. Are the Bhutanese locals as social media savvy as rest of the world?
One would never guess that internet was introduced to Bhutan only in 1999. There is an abundance of internet cafes in the capital city and locals roam the streets pulling 4G from their iPhones. There are even WiFi hotspots scattered throughout the city! While internet in rural areas is limited, most 3 to 5 star hotels provide this amenity. If you don't believe me, hang out at the restaurant 'The Zone' (located in the capital city) and you'll cross paths with a frequent customer; a young boy nicknamed 'Chunku' who can recite Russell Peters' entire standup routine!
How has travel tech entrepreneurship taken off in Bhutan? What are the current challenges?
With the world becoming increasingly smaller through advanced channels of transportation and communication, I believe the future for travel technology is quite promising for entrepreneurs not only in Bhutan but in developing countries worldwide. A common constraint for tech entrepreneurs in many countries is the lack of automation to handle work processes between parties, be it private or public. With considerable manual processes comes longer turnaround times and more errors.
This was the biggest challenge that we – along with the rest of the industry's players – faced in Bhutan. However, our system has finally resolved this issue with a sophisticated platform that automates and manages work processes conducted by the government, tour agencies, tour guides, hoteliers, restaurants, banks, airliners and customs. As our platform becomes further integrated to meet the requirements of the private and public sectors, it will allow for local parties with limited IT support to build off our core technology to create innovative solutions to support their businesses. We plan to continue to share our expertise to build the technical skillsets of Bhutanese in order to improve technology across all industries in Bhutan.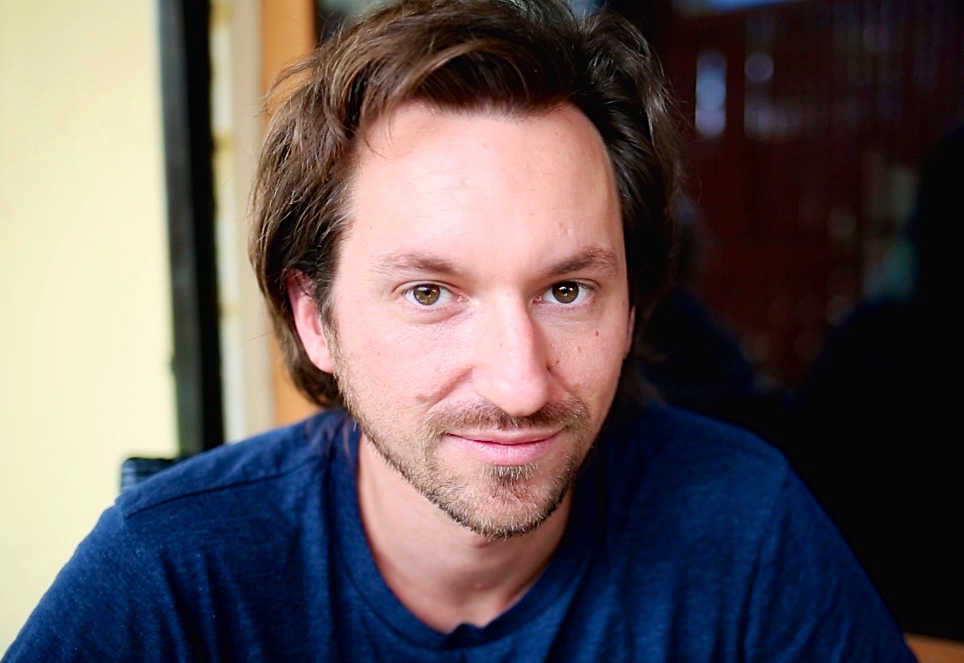 Is MyBhutan a VC/Government backed project? If no, are you looking at raising funds. If yes, what for?
We are 100% privately funded. We are not actively looking for investors but are always open to entertaining the possibility. As the government heavily screens and limits the number of foreign parties allowed to operate or invest in Bhutan, MyBhutan also specializes in bridging relationships and providing the supporting infrastructure to enable this opportunity. We welcome parties to email us at contact@mybhutan.com with any project proposals or investment considerations.
Matthew DeSantis founded MyBhutan as a global portal for social enterprises in Bhutan that aims to develop local working communities and aid the philanthropic activities of local nonprofit organizations. The first enterprise is a travel platform that makes traveling to Bhutan easy, cost-effective and personalized. 
The featured conversation is a part of 'The Asian Travelpreneur' series. If you are a travel startup founder from Asia, and have an interesting story to share, send us a note at info@travhq.com.