This year UN General Secretary Ban Ki-Moon raised a point in his official message promoting Tourism for All- Universal Accessibility by saying, "Everyone has the right to access leisure and tourism services on an equal basis. Yet 1 billion people around the world living with disability, along with young children, seniors and persons with other access requirements, still face obstacles in accessing fundamentals of travel such as clear and reliable information, efficient transportation and public services, and a physical environment that is easy to navigate.  Even with modern technologies, those with visual, hearing, mobility or cognitive impairments are being left behind in many tourism destinations."
This year's theme Accessible Tourism requires us to come forward and reach to a consensus where universal accessibility in tourism should be a shared effort. It should encapsulate all the parties involved in the tourism chain to foster business opportunity for companies and destinations alike.
Coming right amongst millennials, where the start-ups are also pitching the best innovation and taking measures to make accessible tourism a luxury for disabled population. The alternate stay behemoth Airbnb sees to it that the services they could offer should be enjoyed by all irrespective of their physiological or physical state. The wheelchair accessibility option started flashing on the amenities list when it had realised that accessible tourism is more than a corporate social responsibilty.
In one such attempt, Accomable, a start-up in the alternate stay segment which specifically caters to accessible tourists has come up with the mission to promote travelling for them a very hassle free experience.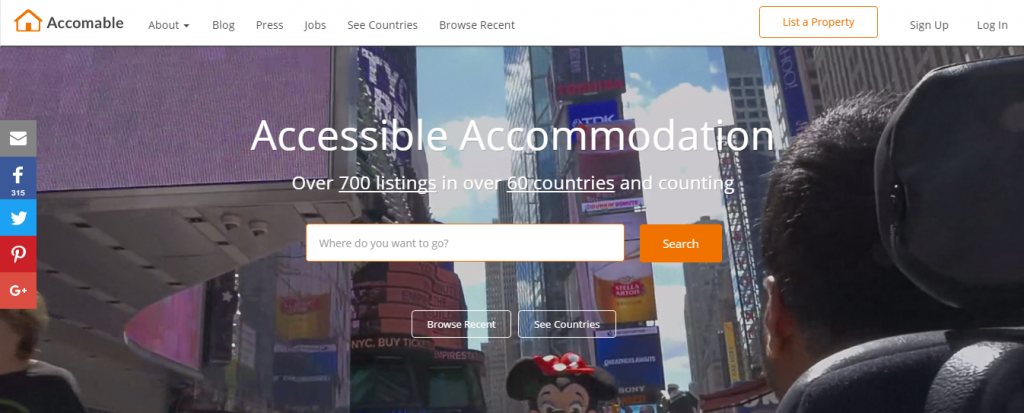 The platform helps people with mobility difficulties find accessible properties around the world. All the person has to do is show up at the website and start searching for the specific needs he requires to be taken care of as he travels. Once he books, the Accomable tends to make his stay comfortable.
Another case of Wheeliz, a car rental platform makes it a reality that mobility is never an issue for the physically restricted people. The peer-to-peer service makes a fine example where the individuals gather to make one of the largest fleet of wheelchair accessible vehicles.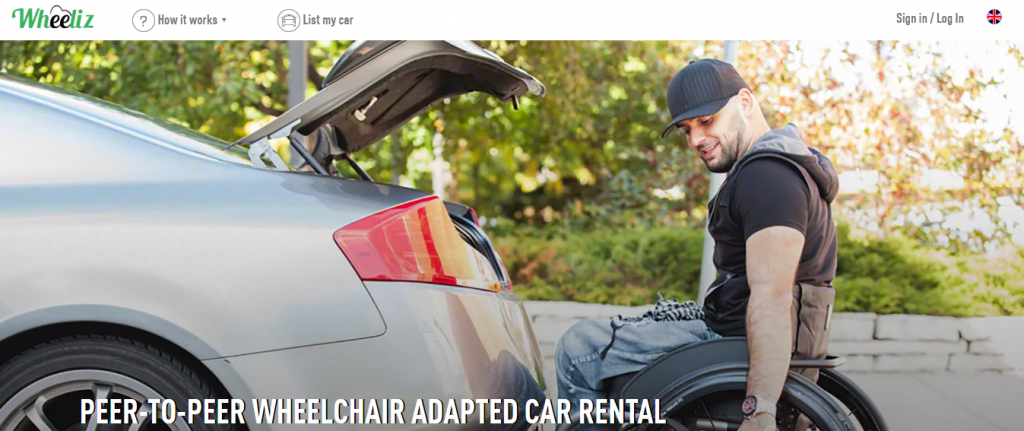 It's like Uber for disabled people. The Paris-based startup already has around has 120 cars in its program as well as about 900 registered users. This strategy not only provides a fleet of car rental for people in wheelchairs but also generates extra income stream for the car owners.
To think of it, there has been a dearth of content and informational sites on how the disabled population finds itself accessible options to travel. Brettapproved does the work for them. The website provides information on the accessible local tourist spots like restaurants and venues.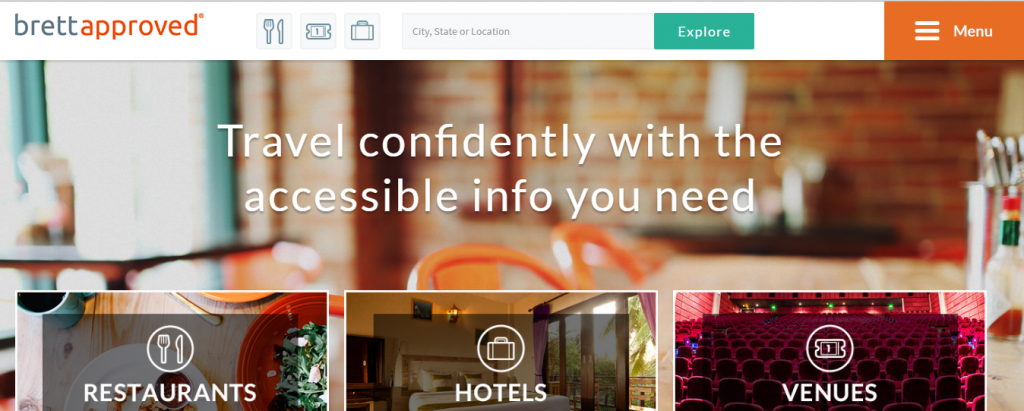 The site has also facilitated travel booking and trip coordination services for people with disabilities and mobility challenges anywhere in the world. The review service is a perfect amalgamation of a TripAdvisor and Expedia.
Adventure travel isn't far behind too. Paratrek, an Israeli start-up, sees no reason why people in their wheelchairs shouldn't enjoy a hike. So they've outfitted the chair with oversized wheels, mountain bike style tyres and a wide rod in the back for easier pushing.

The team has set up hikes across Israel, France and well in the parts of Switzerland where they act as hiking consultants for would be hikers by understanding their client's physical limitations. The team also looks into rescue equipments to help people with disability to climb mountainside.
There's more to every story and to this I'd only like to sum up that accessible tourism is a large consumable market where industry could promote accessibility for all in the physical environment, in transport systems, in public facilities and services, and in information and communication channels.