While we have seen huge technological developments in air transport, the train transport has continued to be the same in India for quite a while. This holds especially true in the Indian context despite the high volume of passengers trains carry here. However, this has started to change over the past few years as the government starts to open up to innovations and new startups start entering the picture to change how things work. We have seen startups like RailYatri and ConfirmTkt come up to simplify train travel for masses. Recently we came across another such startup called OMitra. It allows train travellers to easily pull information related to their train and also connect with each other for various services.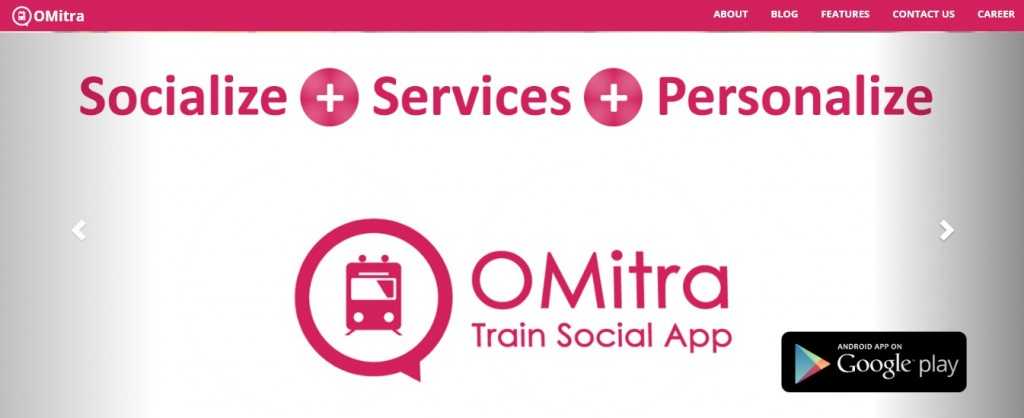 OMitra allows travellers to get various details related to train travel but that is something many others would allow you to. It also includes features like automatic PNR update, wake up alarm, platform confirmation and reservation chart updates. Where it stands out is how it manages to connect the travellers and allows them to explore various options. At times we end up on a seat we don't want or the confirmed tickets are split across different cabins. The travellers can place requests on the app and see if someone is interested in exchanging the seat. They can also book a cab using the app and also check if someone in the train is willing to share the cab and split the expenses. The app can also keep track of your train and send pickup reminders to your friends so that they can arrive to receive you in time.
Apart from that, users can also just chat with other travellers to kill boredom and maybe network or make some new friends while on the go. You never know you might find a good companion for exploring your destination. At times you even have friends travelling in the same train but never meet them during the 5-6 hours of your journey. This way you might just find that out as well.
It also provides emergency services. Apart from the details of medical and safety services, it also allows you to invite the other passengers for help. Food delivery is also offered as an option on the mobile app and is fulfilled by multiple food delivery services. This gives them an additional feature while providing the train food delivery services another sales channel.
On top of all this, the app gives you the direct option to register complaints if you are facing any issues with the services being provided in the train. The app enables access to direct railway helplines without you having to look them up all over the internet.
To ensure safety isn't compromised, the passenger information like contact number and seat details aren't shared with other passengers. The app is available for Android devices and has already crossed 35K downloads. You can find more details on their website http://omitra.in or download the app here.