With the Christmas approaching, brands are getting into the festive mood. A large number of people travel around the festival making it a good time for travel brands to promote. Air New Zealand joined the Christmas celebrations with two very creative videos.
The first video called Santa's Workshop features one aircraft hangar, lot of little elves, Santa and the Air New Zealand crew. New Zealand is long way for Santa to travel so Air New Zealand is giving him a hand in wrapping and delivering the presents. The video starts with dozens of kids and adults dressed as elves packing gifts to be distributed by Santa. The gifts are carried to an Air New Zealand aircraft by Santa who enters the frame on a luggage car. The video ends with Santa presenting the boarding flight to the crew.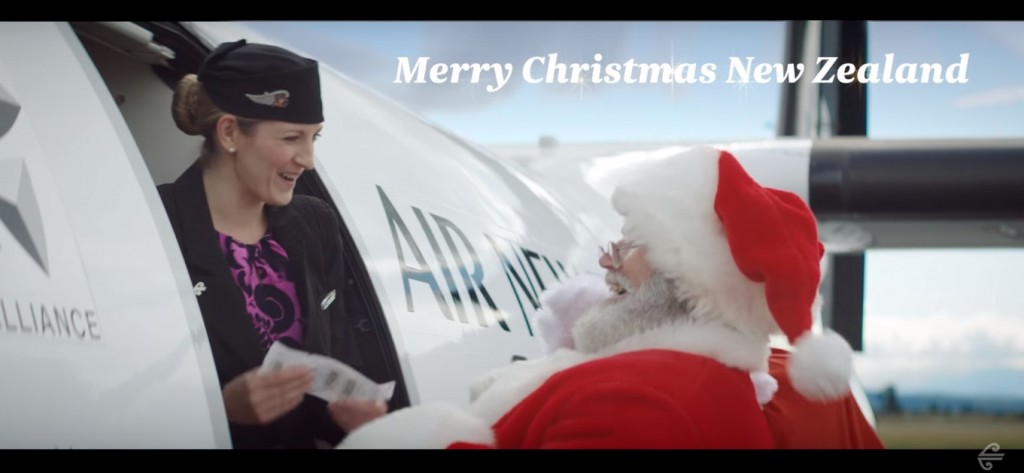 To shoot this ad video, Air New Zealand used the hangar of Nelson Airport in New Zealand. The kids that are seen in the video are primary school students from two of the schools in the region. The video has been created by New Zealand based ad agency True.
This isn't the only Christmas ad from the airline brand. While in the first video Santa is setting off to deliver the gifts, the second video shows the story of a little kid named Archie. The kid has recently moved to Otago in New Zealand and is not sure how Santa will find a way to him this year. His father, with Air New Zealand engineers, ensures that Santa knows where to stop by creating a landing pad.
The video has managed a strong emotional connect with the audience and is being loved by a large number of people. Clearly indicated by the fact that this video has got more than three times the views despite being uploaded 4 days later.
What other Christmas ads by travel brands did you find interesting? Do share with us.