Europe's online travel market is rapidly growing for the past few years. The region's gross bookings crossed €100 billion mark in 2013. In Europe, Germany has the largest travel market. Last year, its gross booking reached €57.9 billion, a 2.2% increase over 2014, as there was significant growth in terms of the inbound trips, outbound trips and total value sales.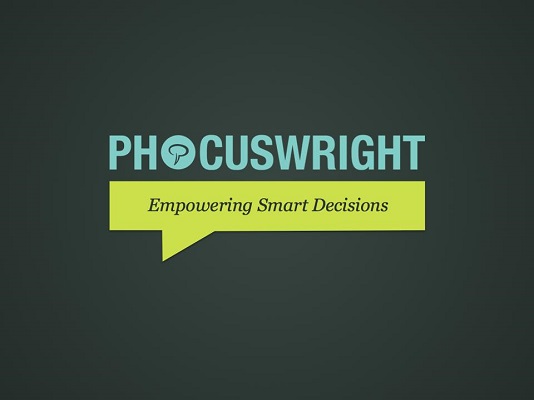 Phocuswright – the travel industry research authority that focuses on how suppliers, trippers and intermediates connect – has recently published an interesting report revealing the travel market dynamics in Germany and detailed information on all segments in this region.
Over the past few years, the number of suppliers and OTAs has increased. This has been advantageous, especially for OTAs, as the online travel sales market had been intransparent and fragmented for a substantial period of time. With many new travel companies entering the market, there is intense competition between them.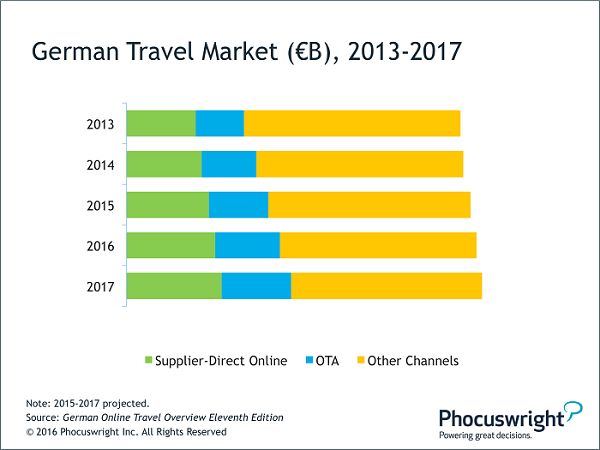 Although the travel sector has expanded in Germany, the country still shows room for improvement in the field of online penetration and bookings. Fortunately, there is a growing trend among travellers to search travel related information and book tickets online. Due to the frequent online booking behavior by the travellers, the online travel agency gross bookings reached €10.1 billion in 2015. It is predicted that with more customer confidence, there'll be continued gains with travel revenue reaching €59.8 billion in 2017.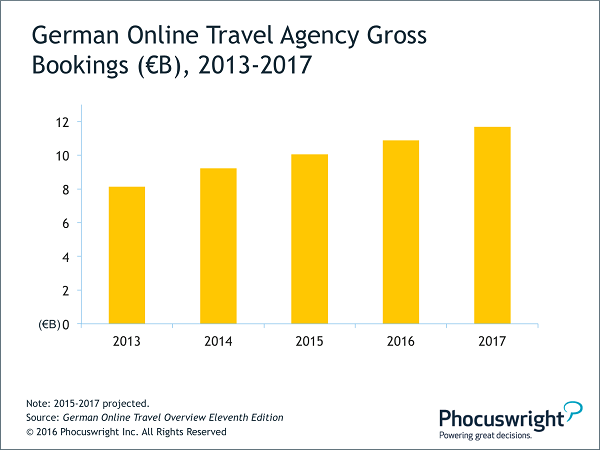 Focusing on the statistics, 87% of the population can access internet as there's widespread availability of broadband services. Two-thirds of the German consumers have used the internet at least once to search travel information. 41% of the people have gone online at least once to book their travel. In totality, the online travel bookings increased to €23.9 billion in 2015, yet online penetration to 41% – well below the 47% European average.
It can be said that while Germany has the largest travel market in Europe, many new companies providing online services can explore the different verticals of the travel market and cater to the needs of the trippers. However, they might have to face obstacles in their businesses due to the strict scrutiny being carried out by the regulatory authorities in the present market situation.
You can read more about the German travel market by going through Phocuswright's European Online Travel Overview Eleventh Edition. The report is available here. 
Also Read: Middle East's online travel market might double in value in the next two years