The local transportation has largely been taken care of by the likes of Uber and Ola. These app based cab hailing companies have really simplified the process of taking a local cab and considerably reduced what we otherwise used to pay for the service. Then entered motorcycle taxis to further reduce travel costs and reduce congestion. However, cab rentals for outstation travel were being largely facilitated by local providers until some new players decided to change that.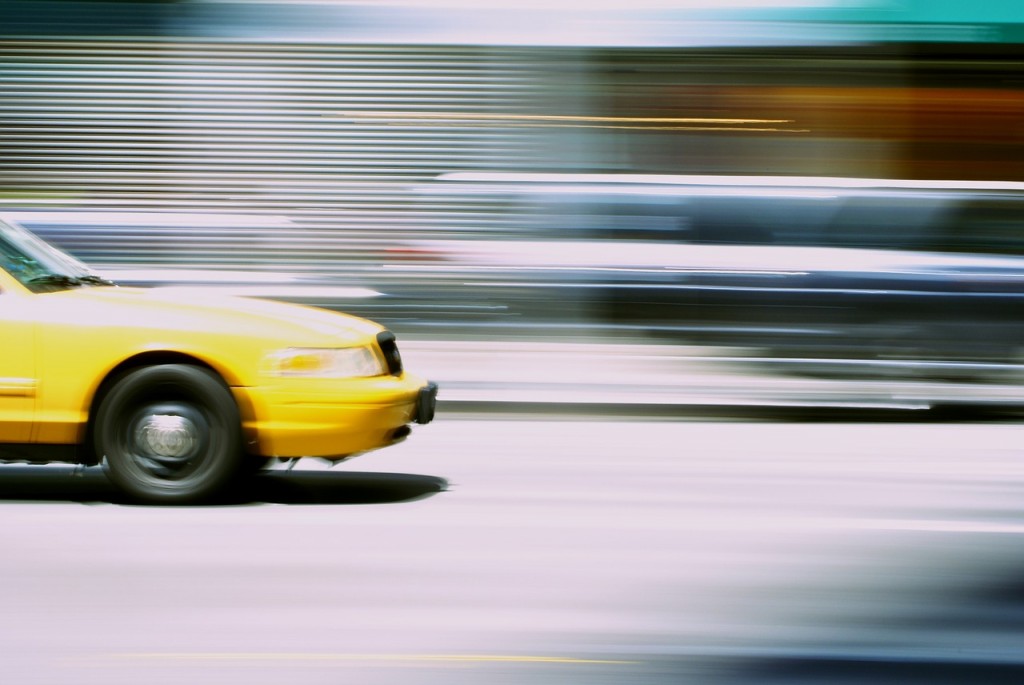 Here are some travel brands that are pushing to improve outstation cab rental, making it easier and more reliable.
AHA Taxis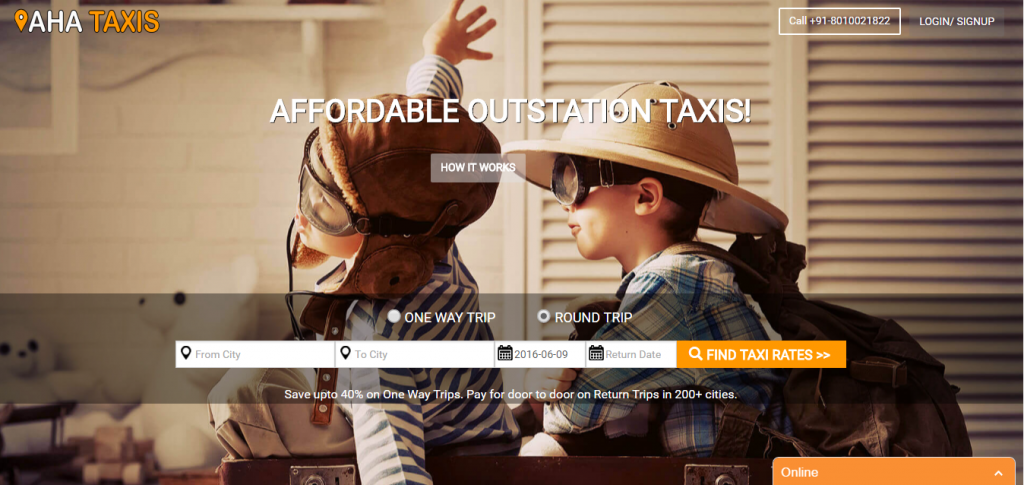 AHA Taxis is trying to get more people to take outstation cabs by reducing the costs of one way cabs. Driven by a strong team, AHA Taxis is building a strong network in Tier2 and Tier3 cities than just going after the major cities. They claim to save the customer upto 40 percent on one way trips and have a network in 200+ cities.
Carzonrent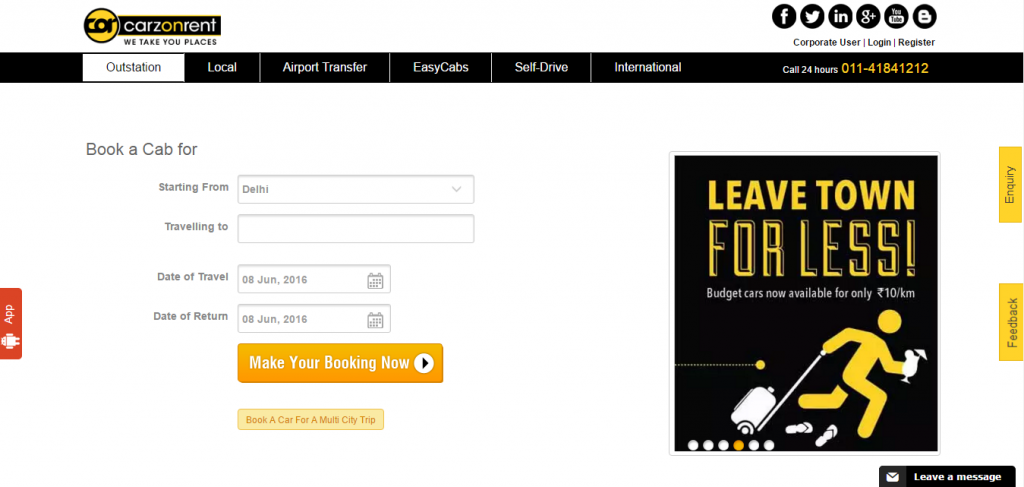 Carzonrent is a major provider of cabs and car rental services. Started by Rajiv Vij in year 2000, Carzonrent offers both outstation and local cabs that can be booked using their website. The company also operates the self drive car rental company Myles to allow more freedom to travellers looking to travel by road.
Website | Android App | iOS App
Ola Cabs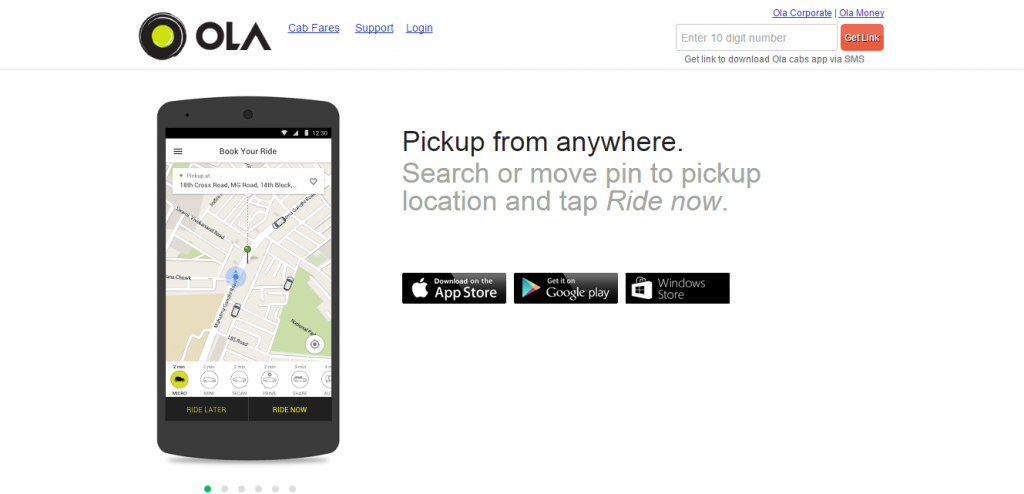 After expanding in almost the entire country to provide local cabs, Ola recently started offering intercity cabs. The cabs can be booked using the Ola app and are charged on the basis of distance than distance+time as with their local cabs.
Website | Android App | iOS App | Windows App
GetMeCab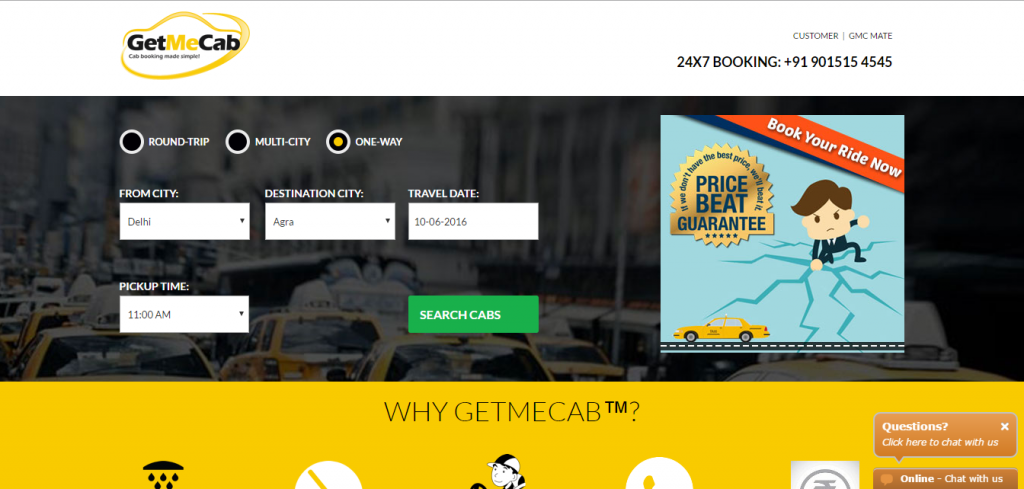 Started in 2011 by two ex-MakeMyTrip employees Amit Lakhotia and Udai Singh Meena, GetMeCab offers inter city cabs from multiple popular destinations across India. Bookings are offered via website and also offline over call and are fulfilled via a network of partners they work with.
BookMySawari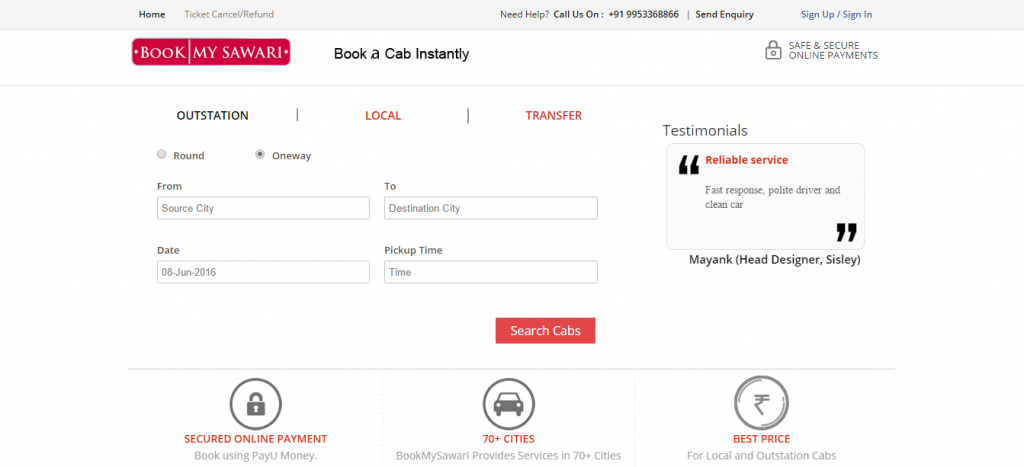 BookMySawari is another intercity cab booking platform that you can use to book your next vacation. Founded by Nikhil Kapoor and Raghav Nijhawan, this platform primarily offers cab rentals from Tier 1 cities. Along with this they also offer local cabs for extended durations that can be good for travellers at new destinations.
MyTaxiIndia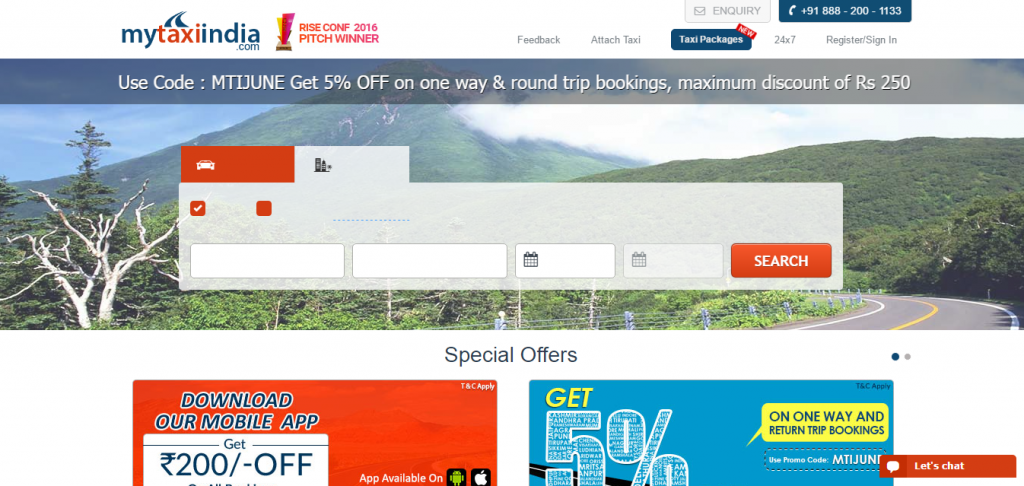 MyTaxiIndia was recently among the exhibiting startups at RISE Conference. The platform covers wide geographies for outstation travel and also offers packages for travellers looking to explore popular tourist destinations.
Website | Android App | iOS App
Savaari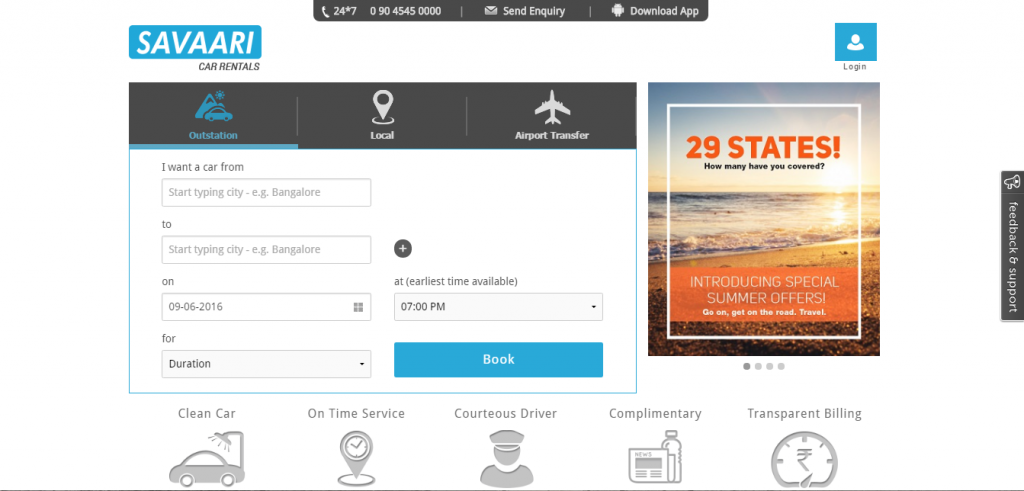 Been operational for over a decade now, Savaari offers across 60 cities in India to offer outstation cabs. It was started by Gaurav Aggarwal who carried his family's experience in transportation industry to standardise intercity cab rental experience for travellers.
OneWay.Cab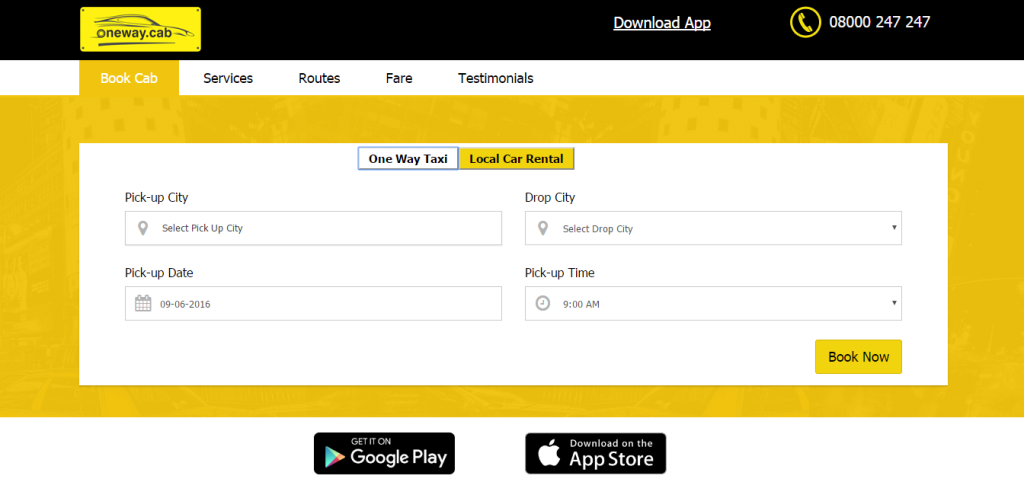 As the name indicates, OneWay.Cab is primarily focused on providing one way cab rentals at a lower cost than expecting the customer to pay for the return fare as well. Operating across 28 destinations, OneWay.Cab offers outstation cabs across certain routes as well as local cabs across popular tourist destinations.
What other platforms do you use to book outstation cabs in India? Do share with us.