The hotel industry has seen major transformation over the past few years. Hotels, especially the ones at the top end of the spectrum are working hard to innovate and add technology to add to the overall experience of travellers. Even the business travellers are slightly shifting towards the leisure side and that is why they have to stay at the top of technology food chain to keep them coming back. From our observations this year, we have listed down the technologies that we will see going mainstream in the hotel industry in 2016. Here are some of them:
#1- Mobile Payments
It has been too long since we have been pulling out our credit cards to pay for things. With the mobile technology giants experimenting with payment services, we will see the mobile payment systems go mainstream. Apple Pay was launched in United States with large number of partners supporting the payment service. Samsung Pay has been designed to work with existing payment gateways and Google is also ready to eat its share of the pie with Android Pay. This year we will see these services being added by more big brands including some major hotels. So it very likely that soon you will be pulling out your phone instead of your credit card to clear the hotel bills.
Lose your wallet to mobile payments
#2- Internet of Things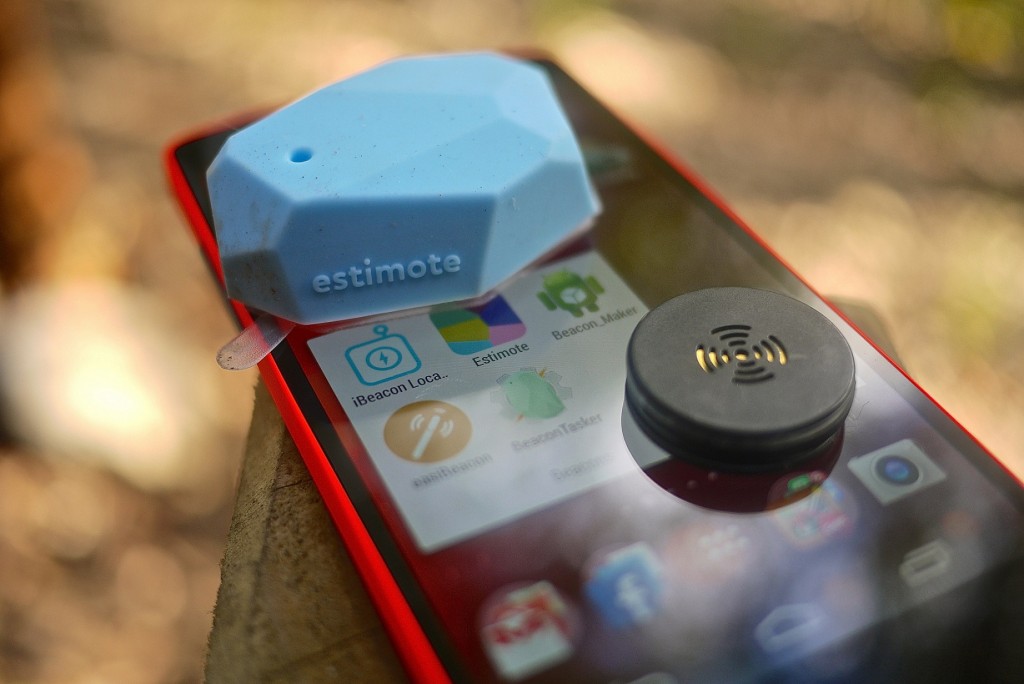 (Image: Beacons by jnxyz/ CC BY 2.0)
Internet of Things offers infinite possibilities for the hospitality industry. Devices like low energy Bluetooth beacons can be used to determine the position and identity of travellers. This data can be used in multiple ways depending how the hotels choose to use it. They can offer a personalised welcome message and have the key ready or maybe use more of these beacons for indoor navigation to show him the way to his room. This of course can also be used to unlock the room door using mobile phone and bypassing the front desk altogether. We recently spoke with the Madhu, founder of Proxce, a startup that is innovating in this space.
#3- Smart displays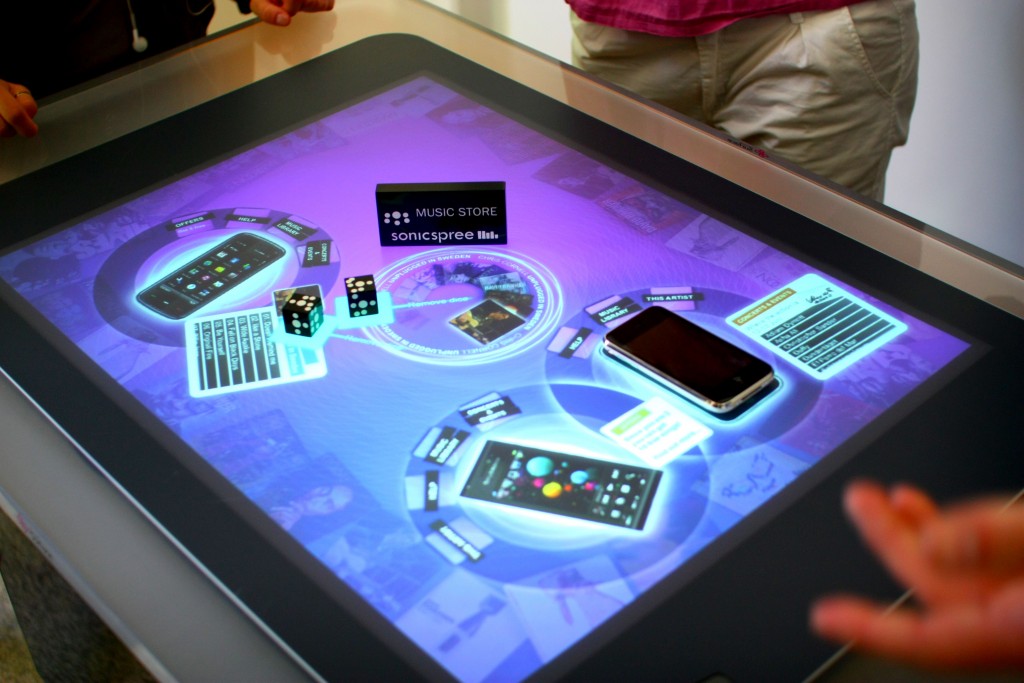 (Image: By Ergonomidesign (Own work) [CC BY-SA 3.0 (http://creativecommons.org/licenses/by-sa/3.0) via Wikimedia Commons)
It is about time the hotel rooms moves away from the conventional setup and brings something fresh to the table. Many hotels are already killing the cable TV in room and offering personal entertainment devices or streaming services on the screen. They are adding such displays in common areas as well to communicate with your devices and offer information. Going forward we will see more hotels adopt this and also add personalisation to the equation. So very soon you might have a hotel room display that shows you your favourite music videos in evening and news in the morning. We might also see more controls for other room electronics offered through the displays.
#4- Robots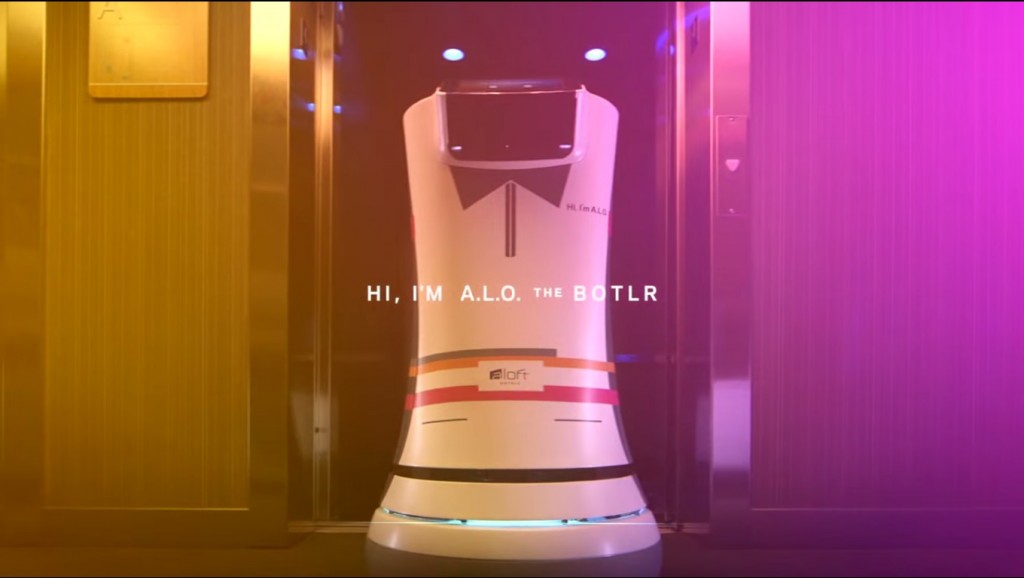 We have already started to see robots being added to the hotels. Aloft hotels added Botlr to take care of room service. The tiny robots can carry small items like towels and toiletries to the guest room and can also operate lifts using Wi-FI. These robots have been developed by Savioke which is also working on similar robots for more hotels. Japan has gone even further and the Henn Na hotel almost completely employs robots for everyday hotel operations.
Robot hotels are the future of hospitality
#5- Virtual Reality
(Image: By othree (Google Cardboard) [CC BY 2.0], via Wikimedia Commons)
Virtual reality is still in the nascent stage but brands are quickly gearing up to ride this coming wave. This year we will see many hotels find use of viewers like Samsung Gear and Google Cardboard. Virtual reality can be used to drive travel inspiration and with more people having reach to VR viewers and content creators having access to the right tools, more luxury hotels will showcase their properties using virtual reality.
What other technologies do you think we will see go mainstream in hotel industry this year?