Have you been feeling the heat of competition? Is your travel and tour website losing critical leads? Are you looking for ways to position your travel agency on social media? Or are you looking at ways to make your website design more effective?
If the answer to one or all of the above is a resounding yes, then you might want to be part of two exciting workshops that we are bringing to you at this year's Travel Technology Track at OTM, Mumbai.
The first workshop on 'Design Hacks for Travel Companies', will be led by Kaushal Karkhanis, creative strategist and travel blogger with two decades of experience in the designs solutions space. The session will primarily focus on understanding why design is good for your travel business, how travel websites can sell better with great designs, the importance of photos and videos to make the jump from interest to action and the plethora of design tools you can leverage to enhance your brand's perception.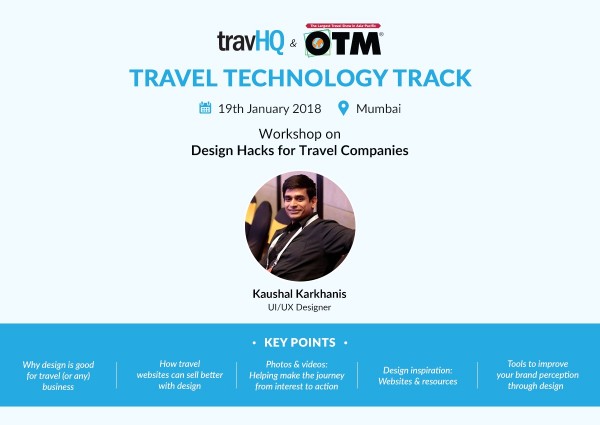 The second workshop on 'Leveraging Social Media for Travel-Trade/MICE Industry' will be led by Daksh Sharma, Managing Director at TravHQ Media and Iffort. This session will revolve around decoding content marketing strategies to promote destinations, importance of engaging with travel influencers, using travel-tech and promoting and positioning your travel agency on social media platforms.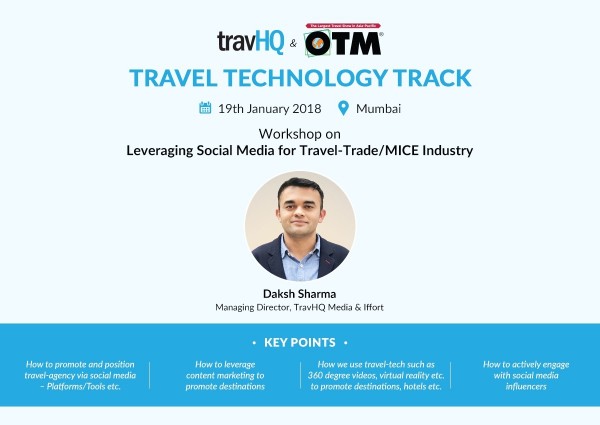 This year, Travel Technology Track will also feature a host of panel discussions by industry speakers, along with an Innovator Showcase by leading innovators in the Indian travel space.