Over the years OTM has emerged as India's leading travel-trade show and is now showing its prominence across the Asia-Pacific region. As per statistics, around 45 exhibitors from overseas countries, 33 national tourism boards and 443 hosted buyers had participated in the 2017 edition of OTM. OTM 2018 will be organized from 18-20 January at Bombay Exhibition Centre which will host qualified buyers from travel trade, business world and film industry from major cities across India.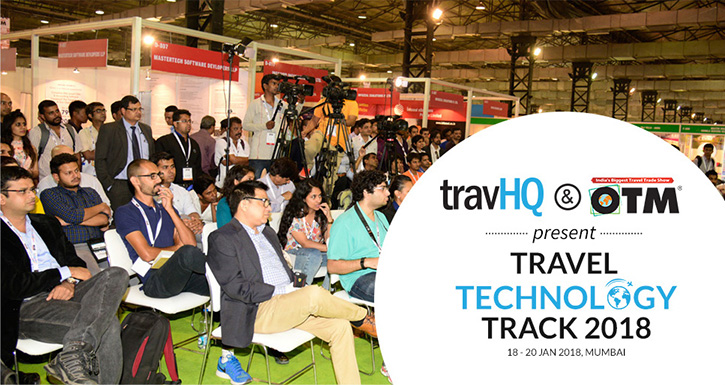 We are delighted to announce our new partnership with OTM for this edition. Travel Technology Track is an initiative by OTM & TravHQ to celebrate the growth of travel-tech industry in India. The knowledge platform at OTM Mumbai will showcase innovative travel solutions, panel discussions with industry thought-leaders and digital skill development workshops for travel trade industry.
Here are few highlights of the Travel Technology Track:
Industry Knowledge Panels – Featuring elite experts from India's hospitality industry, travel agenices and OTAs
Skill Development Workshops for Travel Industry: From decoding analytics to harnessing mobile platforms and many more
Travel Innovator Showcase: 10 minutes dedicated presentation/pitching slot
Sponsor branding opportunities across the OTM event
Showcase your travel-tech offerings at APAC's largest travel industry event
To participate, you can sign-up here. For sponsorship opportunities, visit this link.