The rules of engagement for the travel industry have altered drastically in the last few years. Travel bloggers have fast become more influential than review websites for people looking to escape for a dream vacation to dreamy destinations. However, one thing that marketers and travel companies have a tough time cracking is how to tap into the vast array of influential bloggers for sponsored content, without discrediting their brand's authenticity.
The Travel Tech Track 2018 holds all your answers. This initiative by OTM Mumbai and TravHQ to celebrate the growth of travel-tech industry in India, will have a bloggers panel that will help travel companies understand the nitty-gritty of influencer marketing. The panel will feature Roxanne Bamboat, food and travel features writer and blogger at The Tiny Taster; Kaushal Karkhanis, digital expert and travel blogger at Exotic Gringo; and Divyakshi Gupta, freelance travel writer and blogger at The Quirky Wanderer.
Roxanne Bamboat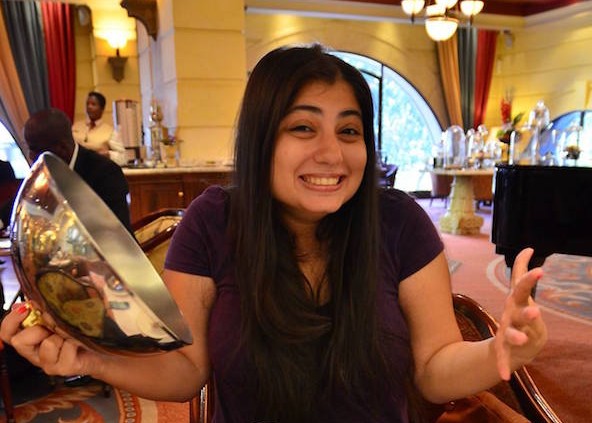 Roxanne is an internationally-recognized writer based in Mumbai whose main interests are food and travel. She expresses her love for all things edible, along with all her travel tales on her blog. A freelancer, she spends most of her time sampling the city's food offerings and reviewing them. Apart from her own website, she write for various publications and lifestyle websites about food and travel. She's worked closely with various tourism boards, airlines and other hospitality partners on several projects and campaigns and has travelled extensively. She's currently the chapter leader in Mumbai for Travel Massive, a global initiative to bring the travel community closer, and a curator for the Kalaghoda Arts Festival's food vertical for the past six years. She's also curated and hosted several events in the F&B space. Roxanne is currently the lead critic at Mumbai City for EazyDiner, a restaurant reservation site spearheaded by Vir Sanghvi.
Kaushal Karkhanis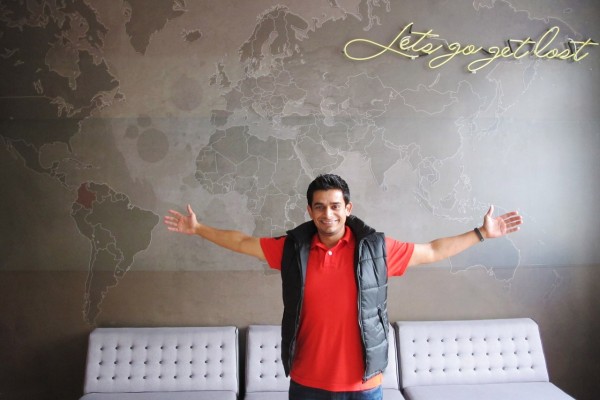 Kaushal Karkhanis is a travel blogger and has been inspiring people for more than 18 years to 'travel exotic & live simple', via stories told through words, photos and videos on his blog. Kaushal is a creative strategist and travel blogger with two decades of experience in the field of design solutions and 10 years of travelling as a digital nomad. By consciously choosing a lifestyle that allows him to travel and work at the same time, he loves inspiring and helping others to travel to their heart's content.
Divyakshi Gupta
Born in Punjab, brought up in Mumbai, Divyakshi Gupta spent all her summer vacations in a tiny town, nestled in the hills of Himachal. A self-confessed door lover, who has a penchant for architecture, she loves long road trips and travels to offbeat places to explore different cultures, meet locals, discover stories and in the process, herself. She started her career in advertising as a strategic planner, and is currently a freelance travel writer and blogger who narrates her stories on her blog, and also works as a social media consultant. Divyakshi was the first Indian travel blogger to be interviewed by WordPress.com. She has also collaborated with several travel portals, tourism boards and hospitality clients.
Are you ready for some interesting insights from an explosive session?
Ajay Awtaney
Ajay's expertise over 20 years spans from investment management to mileage management. As a banker, then investment manager, Ajay first got on the pointy end of a plane in 2006 and was hooked to business travel ever since. On the road for more than 100 days in a year, he founded LiveFromALounge.com in 2011 in association with BoardingArea which is an international network of frequent flyer writers. Here, he shares insights on maximising value for luxury travel with miles and points for the global Indian traveller. He has also been a writer in the area of travel, lifestyle and technology since 1996. He currently writes for publications such as Conde Nast Traveller, National Geographic Traveller and GQ. Over the years, he has emerged as a pioneering voice focussing on aviation, loyalty and business travel for the Indian traveller, and his expertise has led him to work with many airline and hotel brands over the years.