Inaugurated in 2012, the Chengdu International Tourism Expo (CITE) is the leading tourism exhibition in Chengdu for professionals in the industry to promote their latest travel packages, destinations, products and services.
​
Organised by Conference & Exhibition Management Services (CEMS), the 5th edition of CITE this year was held from November 30 to December 2. The three-day event saw over 400 exhibitors from over 40 countries such as Egypt, Morocco, Malaysia, Turkey and United States of America, and 400 local and international hosted buyers, along with trade visitors and public visitors, providing a good mix of business and networking opportunities.
One of the anchor highlights from the event were the specially curated workshops that were running concurrently with the exhibition for trade visitors to gain new practical knowledge on the industry practices. TravHQ partnered with CITE on one such workshop on digital marketing where we spoke about how brands can leverage new media tools to go global instantly.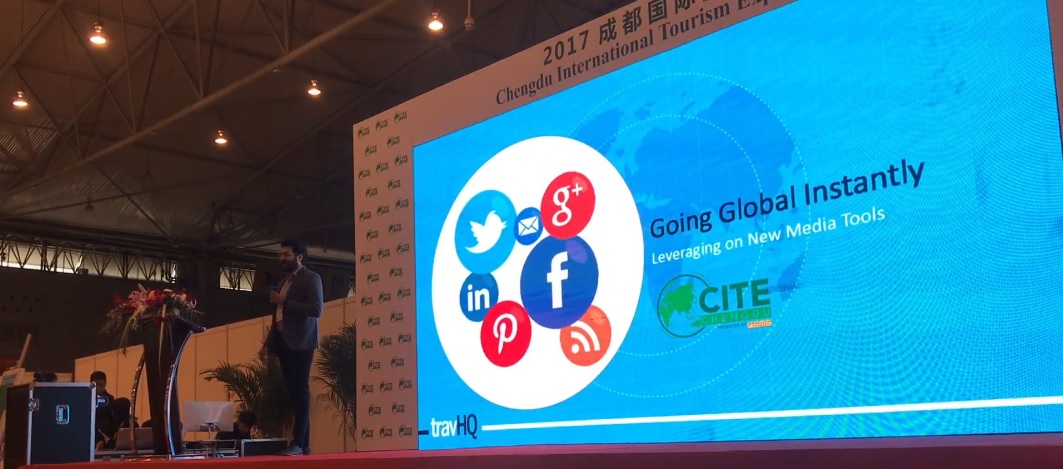 Apart from this, there was a pre-event promotional roadshow in various cities in the northern, central and western regions of China. Through these, exhibitors were provided with more opportunities to present and promote themselves to their target buyers prior to the event.
TravHQ also spoke to Jan Wawrzyniak, Director of the Polish Tourist Organization, who shared his insights on the phenomenal rise of Chinese tourists to Poland. This edition of CITE has evolved from traditional exhibitions and made enhancements to create a more strategic business platform catering to the tourism market in China. Watch some snippets and highlights from the global event, here-