Tourism Australia has launched a new tourism promotion campaign 'UnDiscover Australia' in India and South East Asia specifically targeting high value travellers in India, Singapore, Indonesia and Malaysia.
The campaign challenges perceptions and stereotypes of what Australia offers as a tourism destination by showcasing unusual, unfamiliar and unexpected attractions and experiences. It is being backed by Australia's state and territory tourism organisations, airlines, and a range of other key distribution partners.
There is a website dedicated to this campaign that highlights all the different experiences travellers can have on their trip Down Under. From Places to Go, to Things to Do, and even Youth Travel, the website is a comprehensive platform for all content that anyone might require to plan their vacation. Additionally, it also has a Plan Your Trip section that lets travellers find agents who can help them book their trips.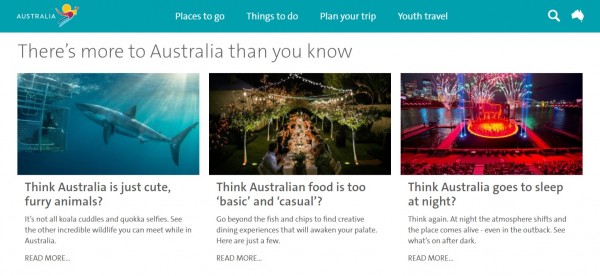 Nishant Kashikar, Country Manager, India & Gulf, Tourism Australia said, "This campaign will shine a spotlight on some of our undiscovered and hidden holiday gems, showing there's much more to an Australian holiday for Indians in addition to experiencing our well-known icons. Yes, you can watch a game of cricket at the magnificent Adelaide Oval, but are people aware that they can also do an amazing rooftop climb offering 360 views of the city? Or that there are plentiful immersive experiences amidst untouched natural landscapes in close proximity to our vibrant cities. It's surprising experiences such as these that we will be seeking to highlight through this campaign," he said.
The UnDiscover Australia campaign will be executed in two phases in India – September to November and January to April to coincide with the holiday planning periods for the peak travel season during the year-end and Indian summer respectively. The campaign will also be amplified during the India's cricket tour of Australia.
India is currently Australia's fastest growing market for arrivals and spend, achieving a fourth consecutive year of double-digit growth. Arrivals from India to Australia grew by 19.6% for the year ended June 2018 with an influx of 335,100 visitors, compared to same period last year, making India the 8th largest inbound market for Australia.