With international inbound to Turkey looking up once again, Turkey will be rigorously reactivating its trade engagements in emerging markets like China and India. Starting from September, Turkish Tourism will embark on a series of promotional campaigns and destination marketing activities in Indian market. This is in sync with the 100-day Action Plan unveiled by Turkish President Recep Tayyip Erdogan earlier this month aimed at transforming Turkey economically. In the tourism sector, the Action Plan has set a target of 40 million international inbound by end of this year.
Foreign tourist arrivals in the first six months of 2018 increased by 30% compared to the same period of the previous year, reaching around 16 million, as per official statistics. Tourism revenue in the first six months of this year rose from USD 8.7 billion to USD 11.4 billion.
The 100-day Action Plan underscores the importance of emerging markets like India, China, Indonesia, Malaysia, etc., said H Deniz Ersoz, Culture & Tourism Counsellor, Embassy of Republic of Turkey in India. The tourism department has been asked to undertake dedicated activities in these markets to increase the inbound from these emerging markets, he added. He said that these markets are important for Turkish Tourism for "diversification of products" as unlike European visitors who are more "sun and sand" oriented, visitors from these markets are keen on exploring the life and culture of the country.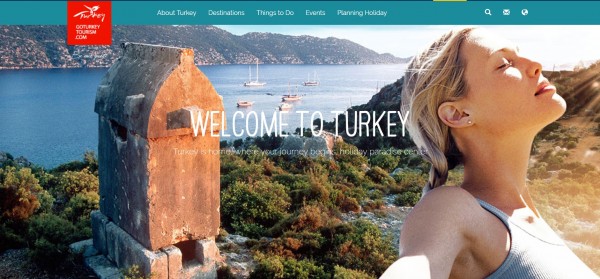 Talking about plans for the India market, Ersoz said that Turkish Tourism hasn't done much in the market since last couple of years other than attending few important trade exhibitions. However, starting from September, Turkish Tourism will start joint promotional campaigns with leading tour companies in the country. This will include some dedicated special campaigns to attract the weddings market, he said. Turkish Tourism is also in the process of finalising two roadshows series in October and November this year covering major cities like Mumbai, Delhi, Bengaluru, Hyderabad, Chennai, Kolkata and few Tier-II cities. The tourism agency will also conduct three familiarisation tours in 2018, Ersoz said. While one will be dedicated to wedding planners, other two will be for corporates and media. MICE, he said, is a key segment and there has already been big group movements to Turkey from India.
India inbound to Turkey grew 100% between January and June this year compared to the corresponding period last year. "We hope this year will be best year as far as visitor numbers are concerned from India. We are hoping to receive two lakh Indian visitors this year," Ersoz said. The highest Indian numbers to Turkey was in 2015 with 1.32 lakh visitors. "Around 15 big Indian weddings are confirmed in 2018," he informed.
"Our focus is to showcase Turkey beyond Istanbul. The messaging would be to look beyond Istanbul." Ersoz said that 90% of the hotels on the Mediterranean coast work on all-inclusive packages. This is yet not known in India market. Therefore, efforts would be to make this messaging spread across the trade in India.
Commenting on the Turkey-India bilateral on tourism, he said that effort is on to revive the Joint Working Group mechanism on tourism between the two countries. He said that the last meeting of the group was held in 2006. "I had meetings with Ministry of Tourism officials in India on reviving the mechanism to explore scope of mutual cooperation in tourism. We are exploring a (Joint Working Group) JWG meeting in Istanbul sometime in October- November this year," he added.