The long-running Incredible India now has a rebooted avatar. A new campaign 'Find the Incredible You' is showcasing how one can indulge in the diverse products offered by India and in turn, find and rediscover oneself.
The different ad films of the campaign aim to charm foreign visitors to exotic locales amidst the backdrop of spirituality, wildlife, rejuvenation and adventure that the country has on offer. With film titles such as 'The reincarnation of Mr and Mrs Jones', 'The Yogi of the Racetrack', 'The Sanctuary in Paris', and the 'Maharani of Manhattan', the campaign highlights the different facets of India as a country: the nuanced culture, the layers of historical depth and the width of experiences on offer.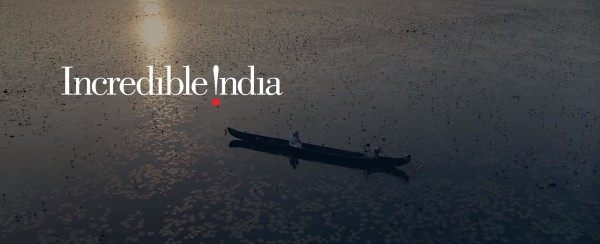 Moving away from the usual approach, this campaign steers clear of pretty, picture-perfect destinations and general stereotypes, and instead focuses on experiences and how travellers feel when they visit the country. With the choice of casting for the minute-long films (elderly people, people of African origin, etc), the target also seems to have shifted to attarcting more premium travellers to the country.
In an article in Brand Equity, Prasoon Joshi, CEO and CCO of McCann Worldgroup India, the company behind this strategic change in approach to advertising, said, "Our approach has been to not just make a generic pretty pictures campaign but have a very clear strategic direction. The idea being to present the TG with an opportunity to do a deep dive into all that is India: the spiritual, medical, wellness etc. are aspects that were hitherto not keenly focused on, either from a strategic or tourism communication level. We wanted to draw attention to these factors. Not just pictorially or by surface skimming but to immerse in their full essence."
The government has been making massive plans to promote tourism in India and to project the country as a tourist destination for all 365 days of the year. As part of the tourism push, the Ministry of Tourism has also recognized 'Adventure Tourism' as a 'Niche Tourism' to attract people who have specific interests.
KJ Alphons, Minister of State (I/C) for Tourism, Govt. of India also recently stated in a release that India is among one of the highest growing tourist economies in the world in 2017. The Minister said that there was more than 14.0% growth in number of Foreign Tourist Arrivals (FTAs) in India in 2017 over 2016 along with a 19.2% increase (in US dollar terms) in the Foreign Exchange Earnings (FEEs) through tourism for the same period. In 2017, Foreign Exchange Earnings (FEEs) through tourism was INR 1,77,874 crores. Alphons also added that India ranks 26th in the world in arrivals of global tourists.
The Minister expressed his hope that people will see these theme based videos on Yoga, Wildlife and more tourists shall travel to India.