There is no denying the fact that young startups play a very crucial role in driving any industry forward. Things are no different in travel industry either. The Indian travel industry is highly competitive and young, agile companies are pushing the envelope of innovation and making room for themselves by addressing real traveller pain points. Over the past three years, we witnessed a significant growth in the number of these young companies and an increasing interest from investors and large corporations in supporting them.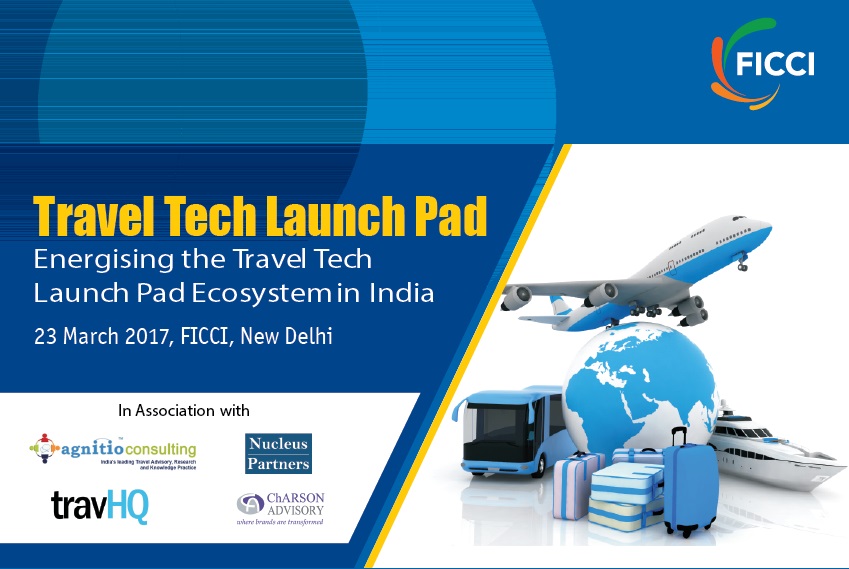 To further support the growth of ecosystem and enhance India's digital drive in the travel and tourism industry, the Federation of Indian Chambers of Commerce and Industry (FICCI) has launched its maiden initiative targeted at travel startups. "Travel Tech Launchpad" will be a platform to encourage innovation and growth of travel startups during second edition of FICCI's flagship event titled 'Digital Travel, Hospitality and Innovation Summit". The event is scheduled to be held on March 22-23, 2017 in New Delhi.
Identifying the need to leverage technology for travel businesses, FICCI has served as a catalyst to drive innovation in travel. The summit content has been developed in line with its objective to enhance the potency of travel startups, digital tourism and IT-based infrastructure development for the travel and hospitality sector.
"FICCI is launching The Travel Tech Launch pad with an objective to encourage entrepreneurship and technology innovation in the field of Travel & Hospitality" – Rahul Chakravarty, Director and Head – Tourism, FICCI.

"The next generation of Startups should embrace and incubate in the existing travel ecosystem to not only make an impact, but also help innovate the landscape around us" – Ashish Kumar, Managing Partner at Agnitio Consulting LLP, a travel advisory firm.
Travel startups will have the opportunity to learn from the industry expert, showcase their products and network with the right set of partners. A number of travel startups, hospitality and technology companies from across India and abroad will gather during the summit in addition to the participation of leading investors such as Sequoia, Inventus Capital, Kae Capital and several angel / venture capital firms.
Travel Tech Launchpad 2017 is being organized by FICCI in association with Agnitio Consulting LLP, Nucleus Partners, TravHQ Media and Charson Advisory.
 "There is an ample scope for innovation in Travel space in India; on customer side (trip planning, deal discovery, ancillary services, payments), Distribution (NDC Technology, effective properties / services management), Operations (integrated internal systems, automated processes). There is a good opportunity for Startups to effectively work in these areas and several others with out-of-the-box thinking, effective use of emerging technologies, and robust execution" – Abhishek Vaish, Director, Nucleus Partners, a financial advisory firm.

Travel startups have played a significant role in driving the industry forward with their aggressive approach and innovative solutions tailored to the local market conditions. According to TravHQ's recent research, in 2015, over USD 1.4 billion of travel startup investments were reported in India – Daksh Sharma, Managing Partner, TravHQ.

"India's travel and tourism sector is a highly competitive industry; innovation with technology, customer service and prudent fiscal management must go hand in hand with a well-defined image & brand strategy that is inculcated at an early stage." – Carl Vaz, CEO, Charson Advisory, an image & brand management agency.
Travel Tech Launchpad will be hosted on March 23, 2017 as a part of the summit. For more details, you can follow this link or write to tanu.arora@travhq.com.