VisitBritain has partnered with American Airlines and British Airways in a USD 3.7 million campaign to inspire more Americans to travel to Britain. The 'British Famous' campaign, announced yesterday, and running throughout 2017 features British comedian Diane Morgan in a series of four videos as she attempts to 'make it' in America by transforming herself into what she believes Americans love – a self-help guru, an action star, a hipster foodie and a rock star – while promoting England, Scotland and Wales along the way.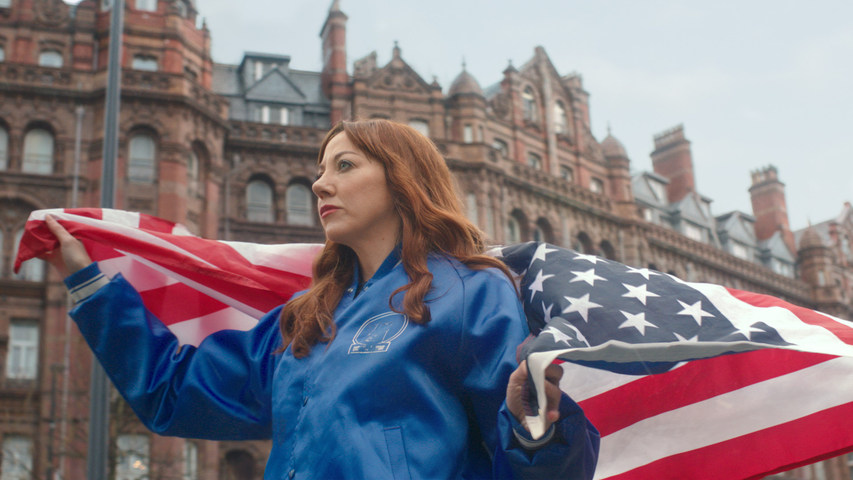 Two of four videos in the series are already live. The first one features Diane as a self-help guru in Wales and a 'rock star wannabe' in Manchester. Two others, one as her being an action hero in Scotland and one featuring her as a foodie in London will also be released soon. The objective (apart from spreading some British humour) is to drive traffic to BritishFamous.com which highlights destination content and fares and offers from both American Airlines and British Airways.
Paul Gauger, VisitBritain Interim Executive Vice President Americas, said: "Just when you thought you knew Britain, we've teamed up with American Airlines and British Airways to showcase that there is so much more to discover across regional Britain, and to introduce great offers into the market, inspiring people to book a trip right now. It's a great time to visit Britain."

Rob McDonald, Head of Global Marketing from British Airways said: "British Airways is proud to be part of a campaign that connects Americans with the best of British talent, whether that's people, places or entertainment. Britain enjoys exporting comedy over the pond, so it was a natural choice for us to bring a little humor to this tourism campaign. We hope Americans will be encouraged to take a trip and explore Britain for themselves, perhaps getting into the spirit departing on British Airways and returning home in familiar comfort with American Airlines."

Fernand Fernandez, Vice President of Global Marketing from American Airlines said: "American Airlines is a proud partner of the 'British Famous' campaign which showcases some of Britain's most unique and exciting visitor destinations. American operates up to 25 flights a day from the U.S. to cities across Britain including London, Manchester, Glasgow and Edinburgh, providing the perfect opportunity for U.S. travelers to explore the 'British Famous' destinations for themselves."
It is the first time that VisitBritain has partnered with American Airlines, the world's largest carrier, on a marketing campaign of this scale. It is also the first time the three organizations, each contributing $1.25 million to the 'British Famous' campaign, have worked together to promote travel to Britain. As part of their joint business agreement, together, American Airlines and British Airways offer more routes and flights into the UK than any other airline partnership.
There were 2.7 million visits from the U.S. to Britain from January to September last year. The number was up 3 percent compared to same period in 2014 with spends going up by 9 percent. GBP is also weaker against USD compared to last year with (1 GBP=1.4742 USD in January 2016 vs 1.2258 USD in January 2017) thus making it more attractive proposition for travellers from the U.S.
You can find more details and the other videos when they are released at BritishFamous.com