AR is often touted to be the next big thing not just in travel but many other industries as well. Many promises have been made in that direction but they are far from their finished form yet. We are hungry for innovations in Augmented Reality space and that is something ixigo picked to pull off an elaborate April Fool's Day joke this year.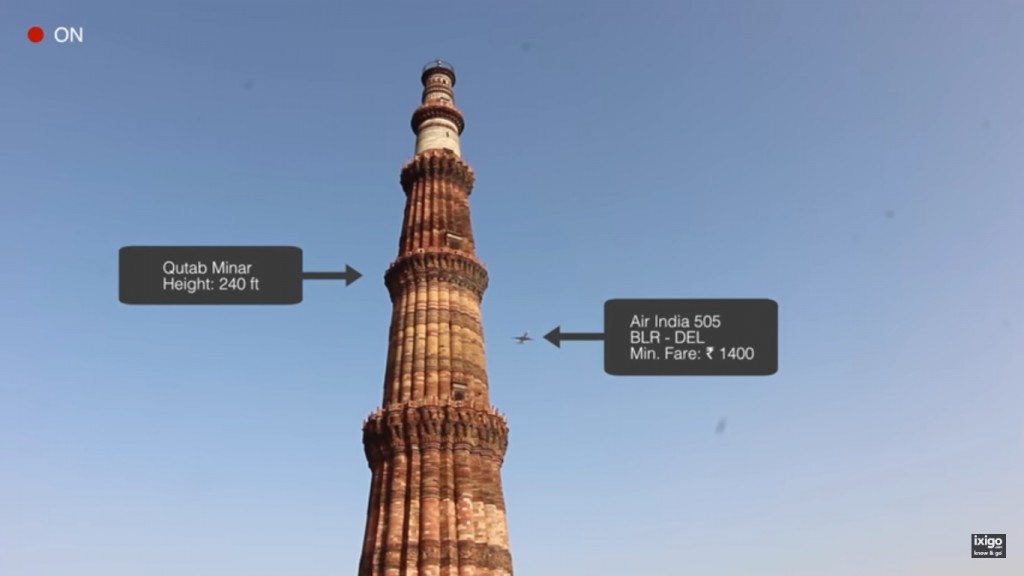 Meet ixigo Glass, ixigo's latest innovation. ixigo shared a video of the new 'product' which showcases how a pair of seemingly simple looking spectacles with a camera in middle can provide information about almost anything travel, from flights passing over your head to the tourist attraction in front of you and everything in between. Founder Aloke Bajpai shared the video on his Twitter as well with some more details for a dash of authenticity. There is a dedicated website accepting preorders as well. Check out the video below:
Ola had something brilliant cooking as well. For the past few days, they have been teasing something called 'Ola Wheels'. 'We are not just a transportation company, we are a movements company' is what they say in the video. It features the team talking about how corporate estabilishments are growing in size so they have made a transportation option for the same. People can use it to go from their cubicle to the roadside to get their Ola without having to steer the Segway like thing. The Ola Play content has been tailored for short, across the office rides. And don't forget to check their LinkedIn because they are hiring "A female with a thick voice" and "A male with a soft voice" to provide voice for the AI. More 'details' at olawheels.com. Check out the video below
Car rental company Alamo took driverless cars a step further. Enough of the trip planning startups, their vacation cars can plan the trip and then do the job of a reliable chauffeur as well. Video below:
But before driverless cars arrive, we have to do all the driving and some road users can be a bit annoying at times. Lexus' lane valet system promises to clear off the fast lanes by moving out slow moving vehicles. Extra points for making the video almost as serious as their other product videos.
Waving in front of cabs to get a ride from roadside is old school with the entry of Uber and Lyft. However, Lyft seems to be bringing back the same with Mono glove to hail rides. Stick out your thumb and a Lyft will be on its way. Weird fact here is that they went overboard with the idea and actually built something like that to pull off an elaborate prank. But hey, their video has got lasers.