Today is exactly the kind of day when we take everything with a pinch of salt. You can't blame us. Over the years, some of the biggest brands have been scaling up their pranks and tech companies often take the lead. The fast paced tech industry has surprised us with seemingly impossible results in the past and they try to pass off impossible ideas as real today. Here are some of our favourite pranks that travel brands tried to pull this year:
1- Ola Rooms
No, the transportation company isn't planning to come up with a budget hotel chain, at least not yet. However they did offer budget accommodation this April Fool's Day with Ola Rooms. The idea was that you can order your hotel room on the go for INR 249 per night. Staffed with a front desk manager, housekeeping attendant and room service attendant rolled into the driver, Ola Rooms offer dining with options spread across the whole city. For the added theatricals, they even added the option in their mobile app and got some influencers on Twitter to appreciate the Ola Rooms experience.
@Olacabs beautiful morning view after night out with #olaRooms . It was an amazing stay! pic.twitter.com/lyOPNFe85F

— Balagopal (@balagopalks) April 1, 2016
2- ixigo coolie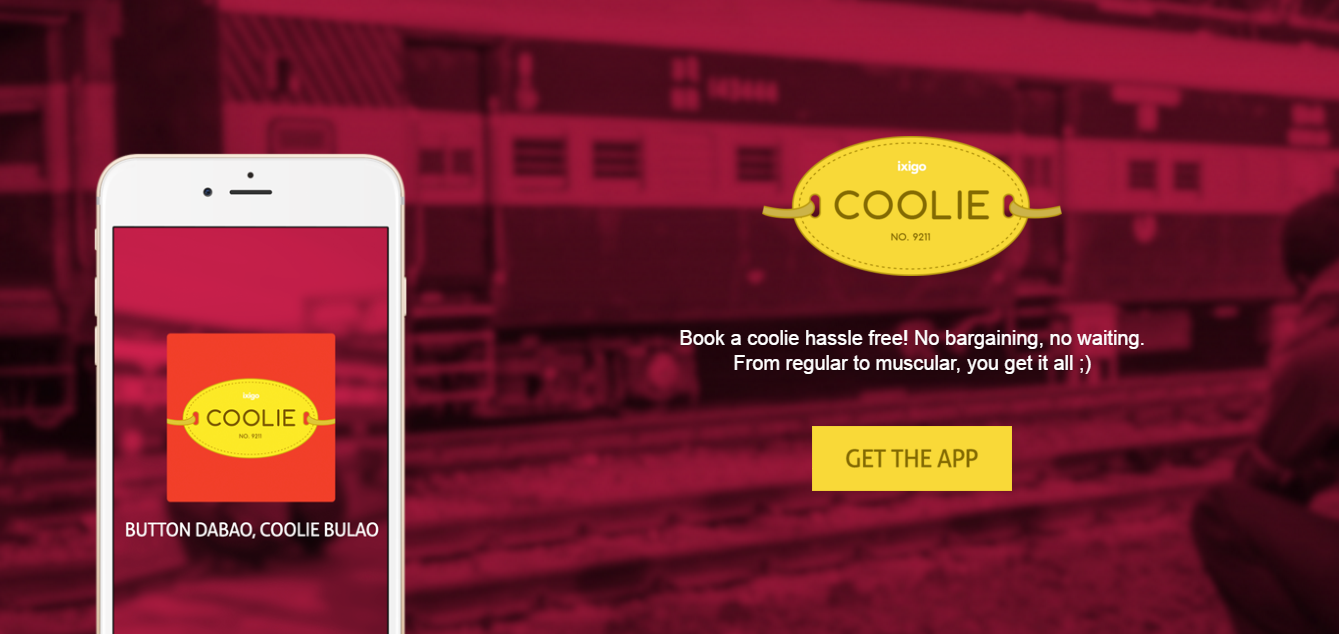 Porters or coolies are a common sight on railway station in India and this April Fool's day, ixigo announced a new app that would allow travellers to easily book a coolie. With features like ETA, coolie type, price guide and GPS tracking, the app would save you from the hassle of dealing with unreliable porters. This was accompanied by a new page on their website with the download link for Android and iOS apps.
2- 8 bit KAYAK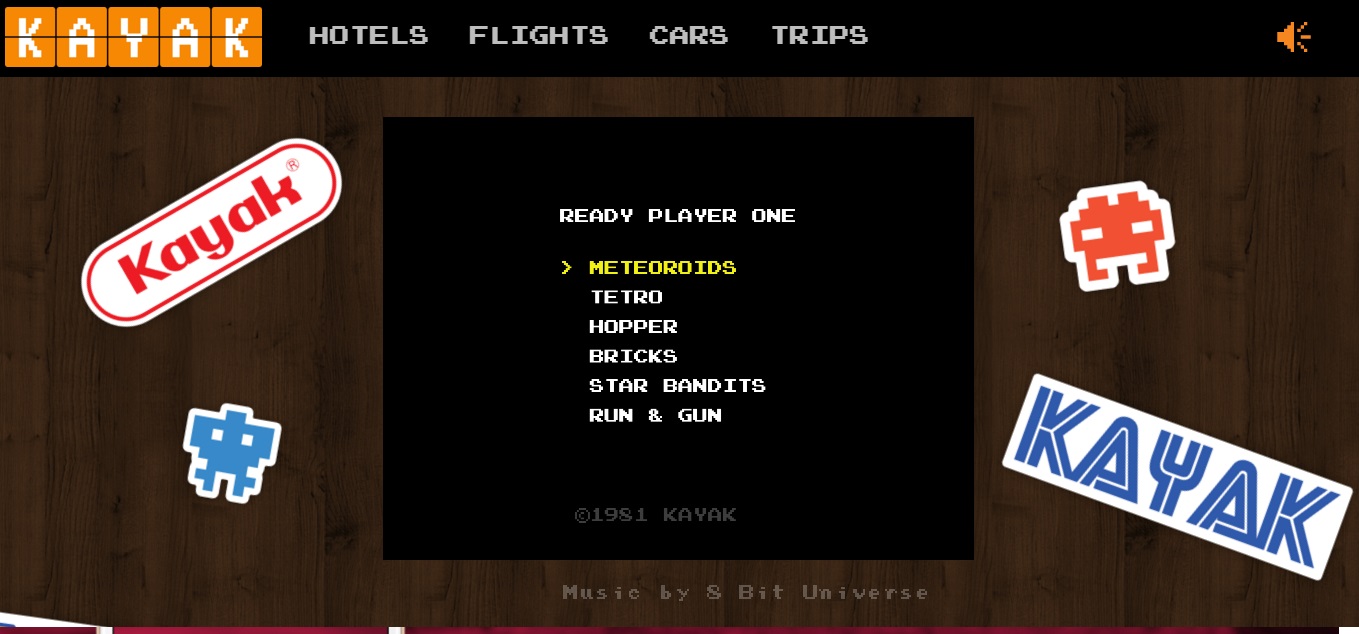 KAYAK is the reason this story is going live hours later than originally should have. The travel search engine didn't pull a prank but certainly delayed many bookings. Their home page adopted an 8 bit videogame style theme today and offered some excellent arcade games from back in the day. Some music from the same decade was also thrown into the mix. Topping that up were the KAYAK logos redone to resemble Nintendo and SEGA logos. You can enjoy the games here.
4- Virgin Australia Kids Class
Judging by the responses on Facebook, a large number of travellers really wanted this one to be true. A 100% adult free cabin for the junior flyers. Seats that they can kick on the back, edible items in cabin, teddy bears to choose from a menu and soap bubbles on demand were some of the 'key features' highlighted in the video. Some really disappointed responses were received when Virgin Australia announced it to be a prank.
5- Skyscanner's airport news
Along with inspirational content, Skyscanner India often uses its social media accounts to share travel news & information. Today the flight search engine shared an update that the immensely popular marble mausoleum, Taj Mahal will get its own airport and runway soon. To make it more convincing, they also published a detailed story on their website which included specifics of the upcoming 'project'. However at the end of the story, they did add a reminder of the date.
6- Contiki's free virtual travel
With the increasing number of apps offering excellent virtual reality travel experiences, this one was pretty convincing. Contiki announced Virtually Unlimited, a virtual reality experience that would allow travellers to get the high without the heavy investment on international trips. However the hilarious video they released along with the announcement had enough evidences to suggest that it was indeed an April Fool's Day joke.
What was your favourite April Fool's Day joke by a travel brand this year? Do share with us