If you are someone who has been exploring an interesting mission and have achieved the extraordinary, National Geographic Channel is inviting you to share your story. Whether you have taken the less travelled routes or done something for the greater good, you can send your entry to compete for the top spot. The campaign will be live till December 25 and the reward is an all-expense paid trip to Machu Picchu, Peru.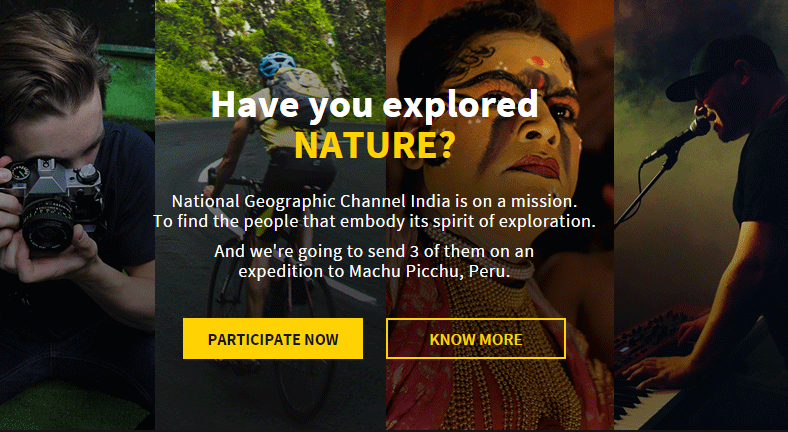 The participants can be from any field- art, music, culture, nature, photography, music, technology or more. To send in an entry users can sign up using their email ID or their social accounts. Filling in the entries is pretty simple. All they have to do is tell what they explored and describe the journey. Along with that they can upload photos to complement the story. Alternatively they can also upload videos.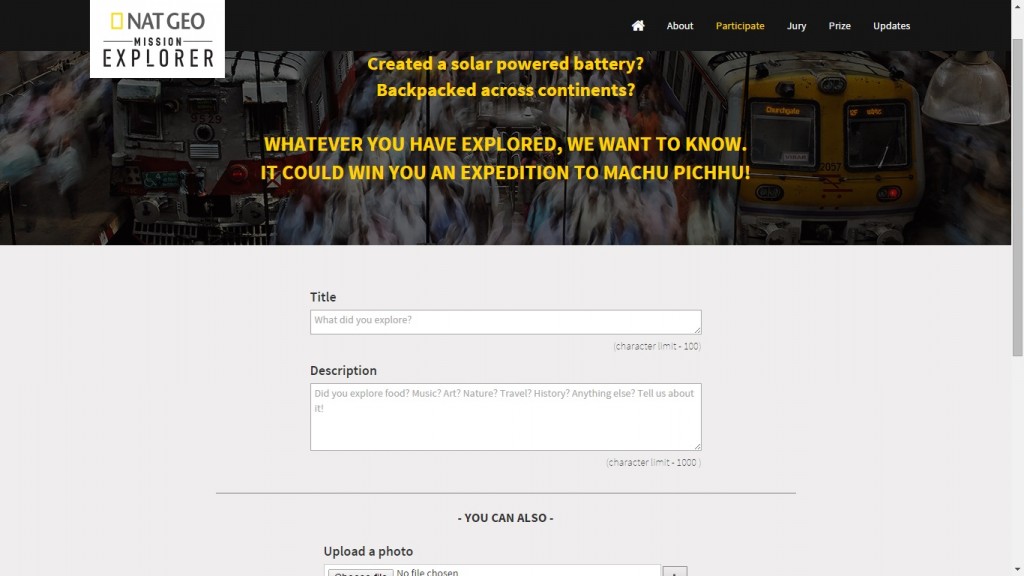 The National Geographic panel will filter through the entries to select the top 10 from which the jury will select the three winners. The winners will not only get the Nat Geo Expedition to Machu Picchu but their stories will also be aired on the TV channel in one minute capsules.
The jury consists of people that set the example for the kind of entries they are expecting through this campaign. Ishita Malaviya became India's first professional female surfer after quitting her career in journalism. She also co-founded Shaka Surf Club in Udupi which helps spread awareness about the ocean and introduce surfing as sport. The traveller duo Tushar and Sanjay have explored the toughest terrains in their cars. Tushar has narrated his expeditions in his book- The Royal Affair. Sanjay organises expeditions for off roading enthusiasts across India. The Midivial Punditz are pioneers in music, and have revolutionised the Indian music scene with their electronic fusion music and Arjun Venkatraman, a Silicon Valley engineer who relocated to India to connect isolated communities with affordable technology.
Talking about the campaign, Swati Mohan, Business Head, FOX International Channels (India) said, "National Geographic has always been bold, distinctive, awe-inspiring and meaningful. In the same direction, Mission Explorer has been designed to reflect that legacy of creating impact. We are looking forward to hearing stories of people who have been doing extraordinary things by following their passion."
If you have a story that stands out of the crowd, the Mission Explorer campaign can offer a great platform to showcase your journey. It is open for Indian residents only and the interested participants can send in their entries through missionexplorer.in.