Uber must have been quite optimistic about India after trading its China business. With one major market off the list, it was clear that it was time to go guns blazing in India. Ola was in a good spot too. Funding woes aside, it had a stronger presence in India with more cities covered and a larger network of drivers. However, past few weeks proved that it isn't all smooth sailing for either in India.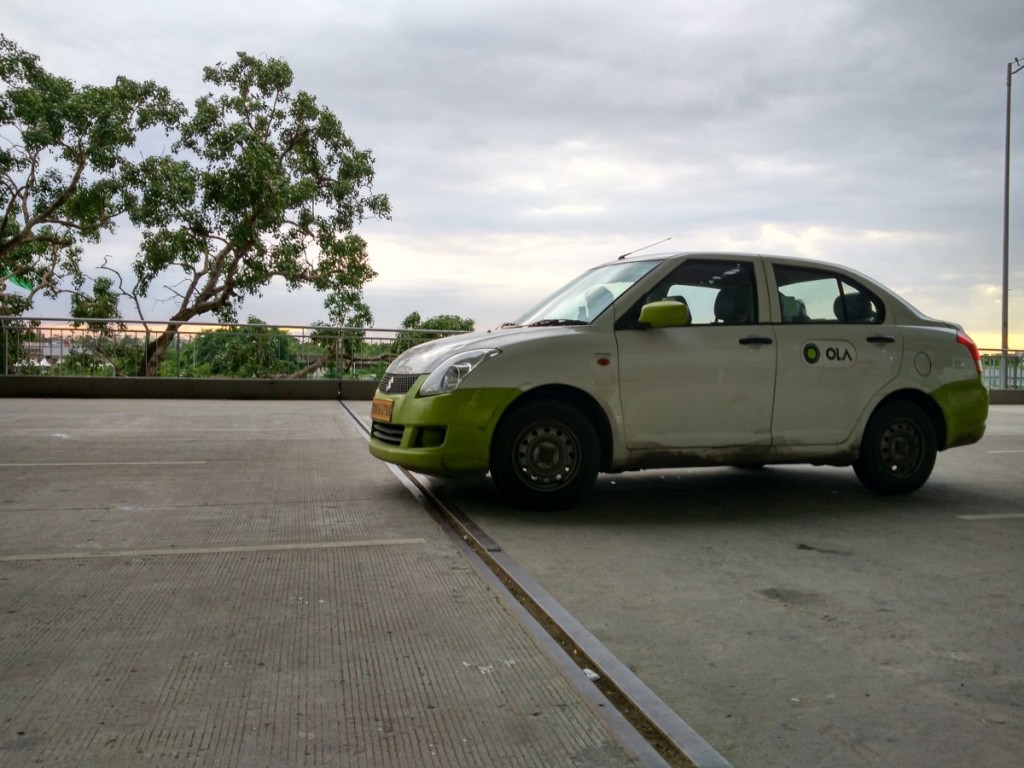 Both the aggregators have been trying to strike the right balance between the customers and driver partners while fighting each other on both the fronts. Along with this, they were also trying to cut down their mounting losses and as a result, thousands of cars working with both the aggregators went off the road for weeks as drivers felt they were being squeezed in the hustle. The strike for better incentives turned into a contest of who gives up first. With the scale of commuters affected by the strike, Ola and Uber clearly knew that they are now an integral part of how cities move. The strikes were called off earlier this month but the underlying problems were far from solved. Neither the cab aggregators, nor the drivers were able to draw anything from the table in this entire episode.
The drivers still hold grudges against the two and are eager to jump on opportunities that would allow them to have more control over their work and earnings. The customers on the other hand, are cautious that similar disruptions could happen again and thus are wary of committing to the services and this seems to have slowed down the two aggregators.
Until a while back, there were smaller players finding room for themselves while Uber and Ola were growing. Many of them faded with their progress of Ola and Uber while some settled for their own corners in the room. However, with the recent protests by drivers, almost all the player having a role in the urban transportation space were quick to jump on the situation. Radio taxi service Meru started pushing its mobile app and lowered fares to attract users. Auto aggregator Jugnoo announced entry into the cab space while highlighting the problems with the current model of Uber and Ola. Along with this, other regional upstarts, including some by taxi unions, started to pop up again trying to lure drivers with similar messaging, hoping that users will follow if they are able to get driver partners. Experts don't think that these regional players will be able to create a major dent but that isn't stopping any of them from trying and signing up some drivers.
Looking at the situation, Bike taxi startup Baxi also started moving in the same direction. In a bid to lure the drivers, they partnered with taxi unions across different geographies and started promoting their flat payment structure with print ads communicating with the drivers. In Bengaluru, another attempt by driver unions, HDK cabs, received investment from former Karnataka Chief Minister.
A visible solution for Uber and Ola is to raise fares for the users and in turn, offer higher incentives to drivers. However, it would push away some customers, something both of them won't like when expanding aggressively is the key plan, and also give a sign to the drivers that they can yield under pressure, yet another message they won't like to send. They know they have a massive user base and strong technology platforms that the smaller newcomers can't replicate easily. The two are likely to continue operating as they are doing now and let the new aggregators face the challenges of building demand.
However, this doesn't mean that the two will be absolutely unaffected. Judging by the numbers the new aggregators are boasting already, they are setting foot into the ground paved by Uber and Ola and the two will have to regain the lost ground. And while the threat from smaller players can be ignored, Meru could turn into a serious competitor as its tries to move up from the distant third spot it has been holding for a while. It has its own network of drivers and is already a trusted brand among users. The problems for Uber and Ola may have faded for now but they are far from over. We are keeping a close watch on the cab space to see how it pans out. Sign up for our newsletter below to stay updated on the developments.