Uber made a move of accepting cash payments in Singapore today which was seen as a remarkable move in catering to the consumer base that doesn't use credit cards. Since the credit card penetration is 69% in the country, this move targets the other half of the population, thereby increasing its reach to them.
The private car hire service feels that this advancement to cash payments could entice senior citizens or students who don't necessarily possess a credit card. This also facilitates first-timers as the hesitation to go cashless by sharing their details could be eventually removed.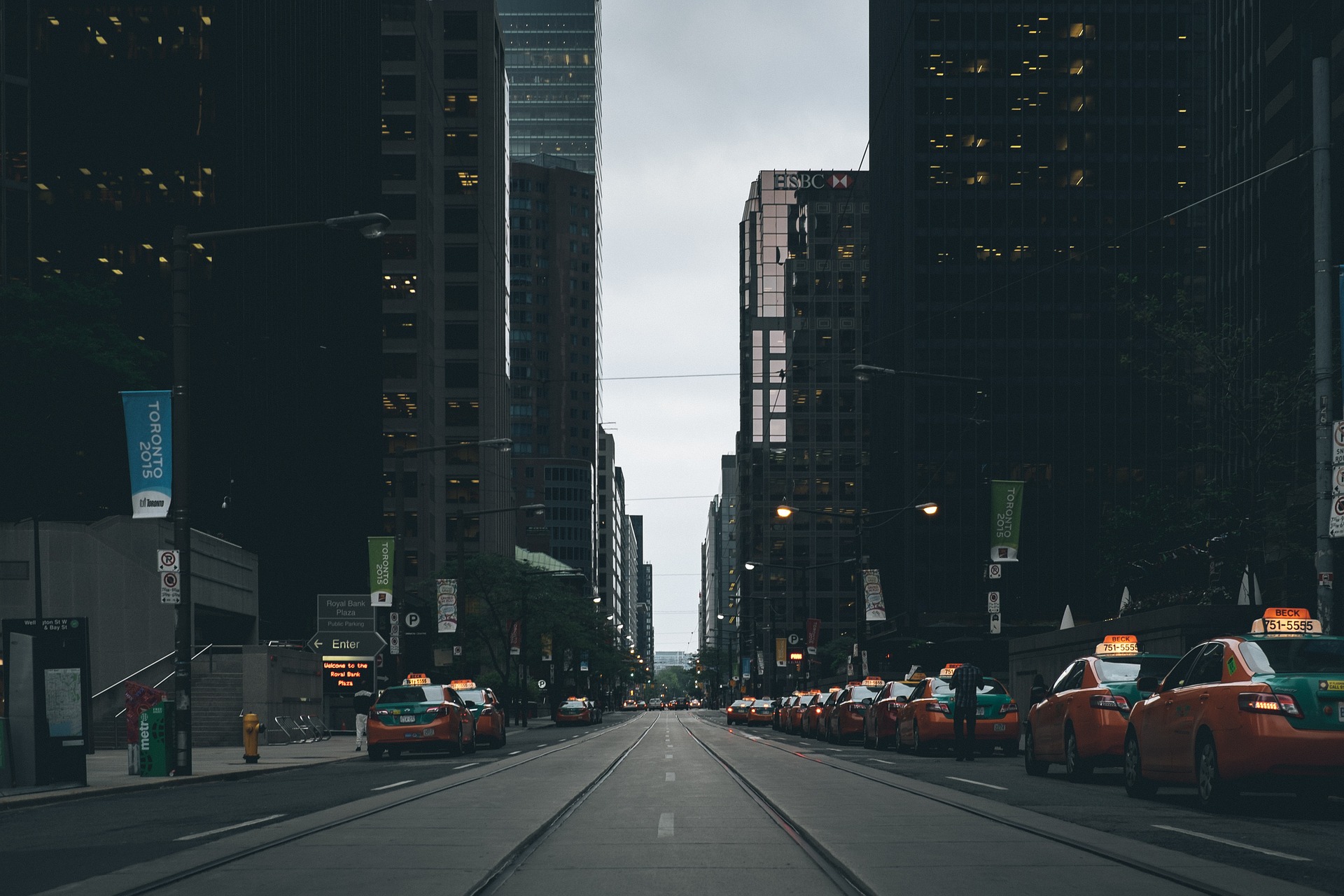 Uber operates in more than 400 cities where only 40 of them accept cash payments. This move is a step forward to adapt to the conventional methods of business where the niche market is not only the urban commuters but the suburban too. Essentially this test will show if the service company can get into people's phone in this way, even in the market where cash payments aren't in huge demand.
Uber Singapore general manager Warren Tseng said:
 "Cash transactions make up over 30 percent of all transactions in the island-state, so introducing cash payments as an alternative option for Singaporeans makes sense (for Uber)."
Uber also found out that people who preferred to take cash payments took longer drives to underserved areas. This is a move to cater to the especially blue-collar population that can't afford credit cards.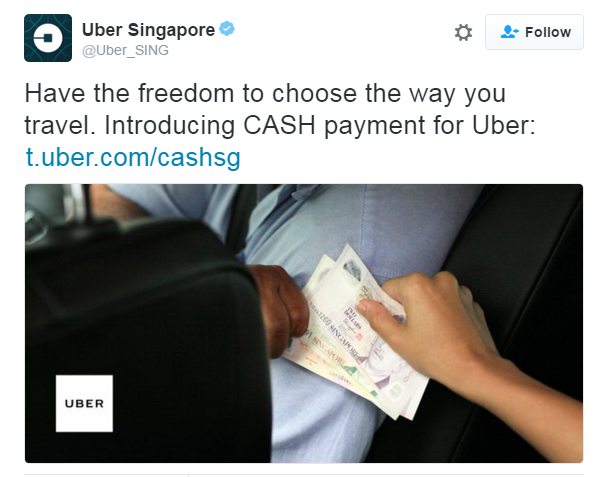 Uber's move ups the in the competition for drivers and customers with its rival transport app, Grab. Grab offers customers both cash and cashless options, such as credit card, for its taxi bookings and chauffeur hire service, called GrabCar.
Grab enables daily cash flow to the drivers which is important as it helps with the daily petrol bills. Also, some of the drivers working with both Uber and Grab say that customers are hesitant in sharing their credit card details in fear of internet fraud, which makes these cash payments a significant measure in targeting this pool of consumers.
Asked about Uber's latest move, Mr. Lim Kell Jay, head of Grab Singapore, said:
 "Our flexible and hyperlocal payments approach enables the Grab platform to cater to the average Singaporean user, and other industry players who choose not to adapt to local habits are finally trying to catch up to cash."
The company has already introduced cash payments in many of the cities in India, Malaysia, Indonesia, and in Manilla. The app will be rolling out the pilot scheme for UberX and UberBlack today.