The onset of 1st April every year presents an opportunity for brands to 'trick' their consumers with generous doses of mischief and pranks through humorous and almost-believable campaigns. Brands capitalize on the event with many things – ranging from fake products and offers, to contests and basically anything that would help them with engagement.
This year was no different, as many brands jumped into the fray with some unique and clever deceptions. We bring to you a list of all the major April Fools Day campaigns from travel brands on social media this year.
Ixigo's special 'kavach'
Ixigo is one company that has never shied away from making a fool out of consumers on this special occasion. Over the years, they have mastered the art of deception and this year, they went a step ahead by announcing the launch of a new smart lock for travellers called Ixigo Kavach. Apparently, this smart lock automatically gave thieves electric shocks when pilfered bags were taken more than 5 meters away from their owners.
The brand didn't wait for April 1 to announce the campaign, and instead tweeted the launch on March 29, making it all the more believable. While most people were smart to catch on to the fact that this might be a joke, the brand was lauded for its hilarious efforts.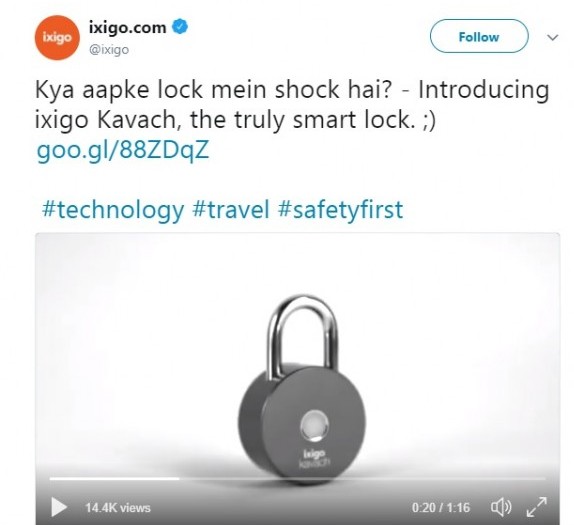 Ola's fake news
Ola has had some of the most elaborate pranks. In 2015, it claimed to launch a helicopter service called Ola Air, while in 2016 it had said it had launched Ola Rooms, a concept through which people could sleep in cabs. This year, Ola announced the launch of Ola News Network, or ONN, which it called India's fastest news-on-the-go. It said ONN would utilize Ola's driver partner network to report news, and that its drivers would double up as news reporters.
Ola was consistent with its posts on social media regarding the launch and people were quite happy to finally see some real on-ground reportage. Alas, it wasn't to be.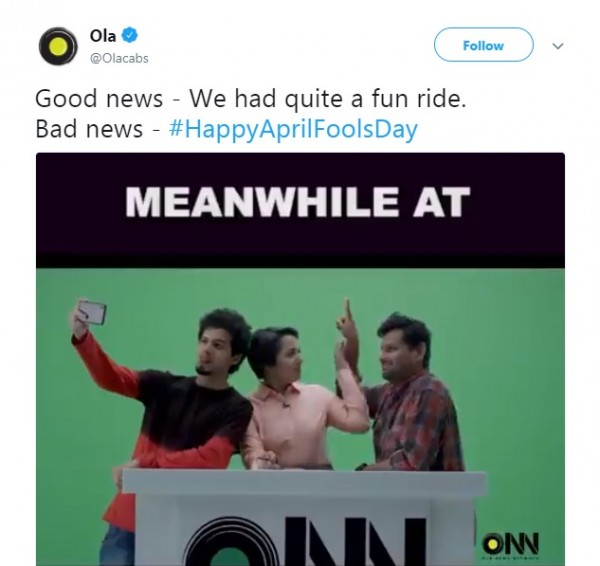 Oyo's cryptic moves
Hospitality giant Oyo went all out with the blockchain theme by announcing the launch of its very own cryptocurrency called Oyo Smart Coin, which would be used by its vendors, hotels and customers to seamlessly conduct transactions among themselves. Oyo even had a dedicated site and whitepaper for Oyo Smart Coin. They even had a registration forum with people lining up to get their hands on the latest currency. Kudos to the efforts at making the prank so elaborate and detailed.
Zoomcar's home-like caravans
Zoomcar was yet another company that tricked people into believing that they had started rentals of caravan-like vehicles. With a promotional video and a hashtag #Zoomcaravan, the brand urged people to try out its latest offering and take the caravan around places, sleep in forests or the foothills of mountains, banks of lakes or unending tea gardens. One glance at the replies and it is evident that people fell for the ruse, with most consumers asking Zoomcar for details and showing excitement about the launch.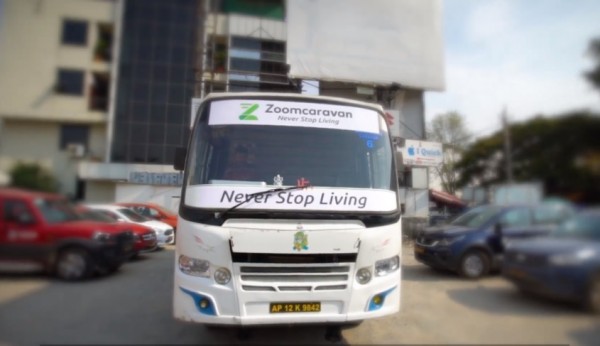 Emirates' sky views
This prank from Emirates was as big and elaborate as anyone would rightly expect from the Middle-Eastern airline. They announced a new 'SkyLounge' – part of a plane where the entire cabin is windows. The airline posted renderings of the lounge to show how it would look like from inside and outside.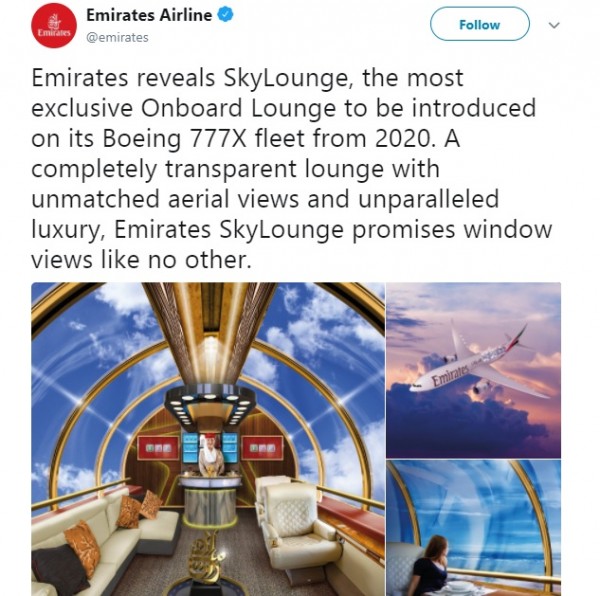 The announcement was no more than just a prank and even came with a punchline: the SkyLounge will be introduced on the "Boeing 777X fleet." Emirates is known to share pranks on April 1st. Even last year, the airline pranked internet users with its life-changing plan to launch the world's first triple-decker that will feature a swimming pool, game room, gym and a park.
Also read: These travel brands are raising the bar for April Fool's Day pranks.