360 videos have been around for a while and YouTube was among the early adopters of the format. Brands joined in soon after with their interesting experiments to grab new eyeballs. Since the launch of this feature, the required hardware has become more accessible and more creators are generating 360 and VR content for YouTube. To help these creators generate more engaging content, YouTube is rolling out new analytics tools for the 360 and VR content.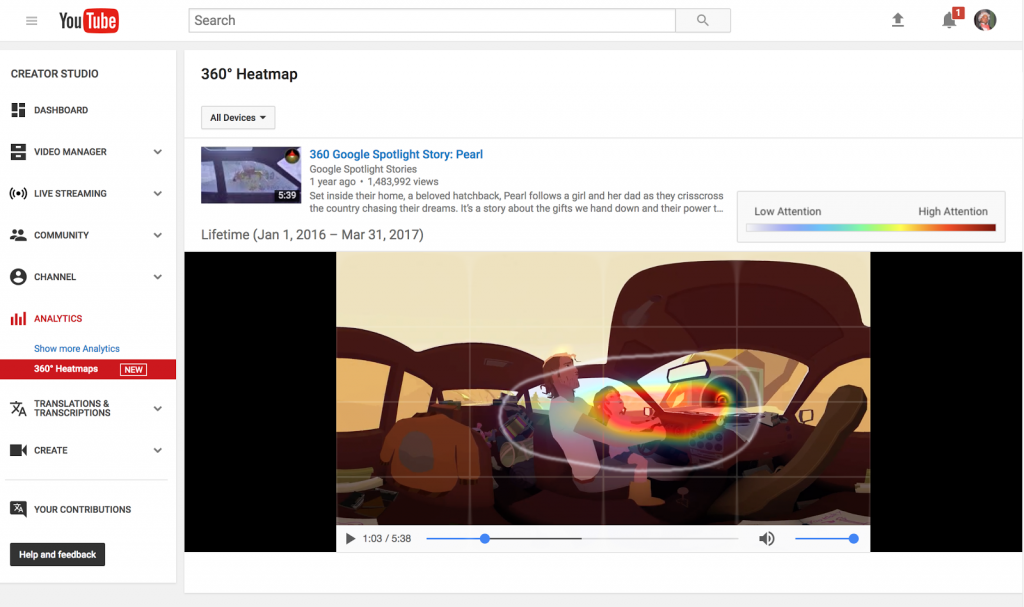 This will include a heat map of where the users are looking when watching the spherical videos to highlight what part of the videos are catching users' attention. This will be available for videos with over 1,000 views.
Along with the new tools, YouTube has also shared some tips for content creators on the basis of some early data. First among those tips is to focus on the front facing view as the data suggests that people spend 75 percent of their time in that 90-degree slice of the video. It is also important to create scenes that are engaging from multiple angles so that users explore the entire frame. YouTube also encourages content creators to use animations and markers to direct the focus of viewers inside a 360 video.
VR headsets are now starting to roll out with eye tracking and as the number of such headset goes up, expect deeper insights into the viewing behaviour. YouTube also announced the launch of its first ever VR intensive program at YouTube Space LA called the VR Creator Lab.