Havas Boondoggle Amsterdam – is looking for ad students who eat, drink and sleep advertising. Nothing wrong with that, any digital agency would definitely want passionate interns

But unlike many others who use innovative campaigns on Twitter, LinkedIn and Facebook they have started a recruitment campaign via Airbnb. When you are getting a free internship gig in exchange for free Airbnb stay in a city like Amsterdam, you won't mind that!
So Why Airbnb?
"Airbnb attracts the more adventurous kind of people," Havas Boondoggle executive creative director Menno Schipper was quoted in a story by a leading advertising news portal. "That's exactly the energy we're looking for in ad students."
The Airbnb loft is listed by the agency as a nice spot for ad students in Amsterdam.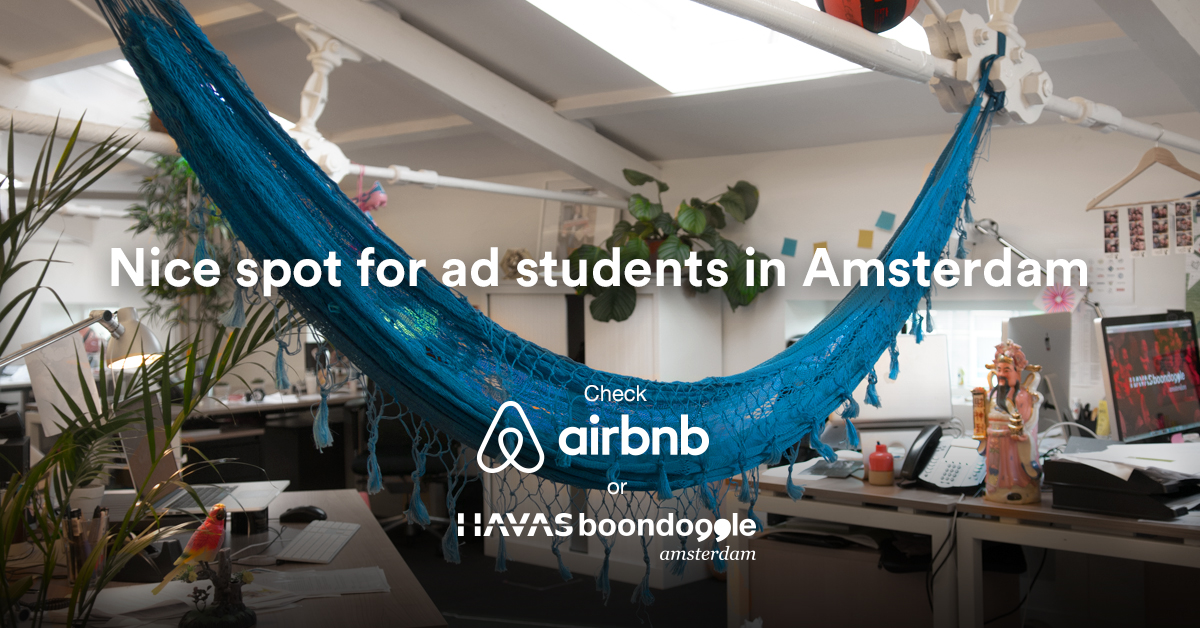 The campaign by the agency is aimed at applicants from across the globe. We certainly find their usage of Airbnb to position themselves as an agency quite unique. The whole idea of combining your work with a place where you could perhaps sleep is very different and unconventional. The loft offers everything you need: a desk, a computer, briefings, colleagues, a (sofa)bed, cold beer in the fridge and Amsterdam's hot spots around the corner. So if you love advertising and travel try your luck and perhaps your talent might pay for the Airbnb stay