Yahoo's new initiative Radar is another one in the foray. A virtual travel guide only available to apple phone users. This app went live yesterday to be downloaded for free. It's a virtual travel assistant for all the travel woes to be catered while in the United States.
While it would populate recommendations and details on the various traveller queries like details on popular sights to be seen while en route a destination, restaurant recommendations, etc the app would be accepting Yahoo Mail as the primary mailbox. It has a chatbot like an interface which has a less practical feel to it.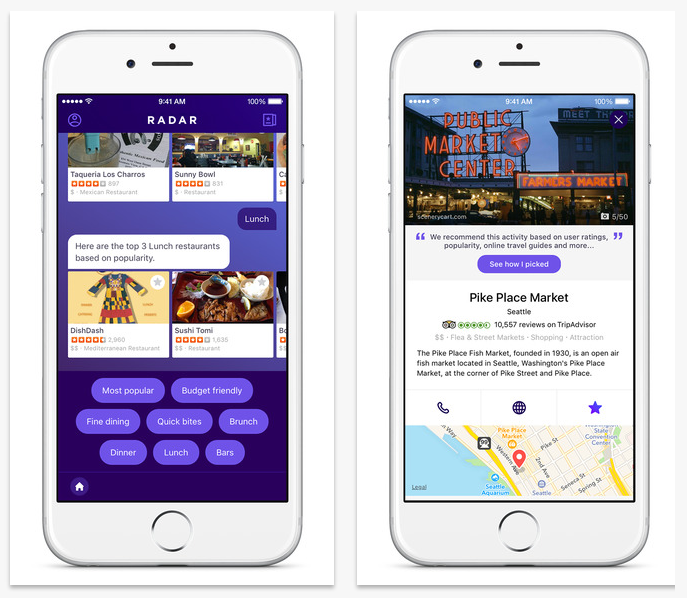 The thing which sets Radar apart is that it would tap into the mailbox for any trip information like flight details, hotel or rental car reservations then accumulates into a single app. It provides a highly competitive approach to Google Now as well because of the in hand data it possesses. Any change in the data and it would notify you, be it flight delays, gate change or cancellations, etc. It is not necessary to have a yahoo mail address to be able to use its mailbox features as it announced its ability to manage other providers as well.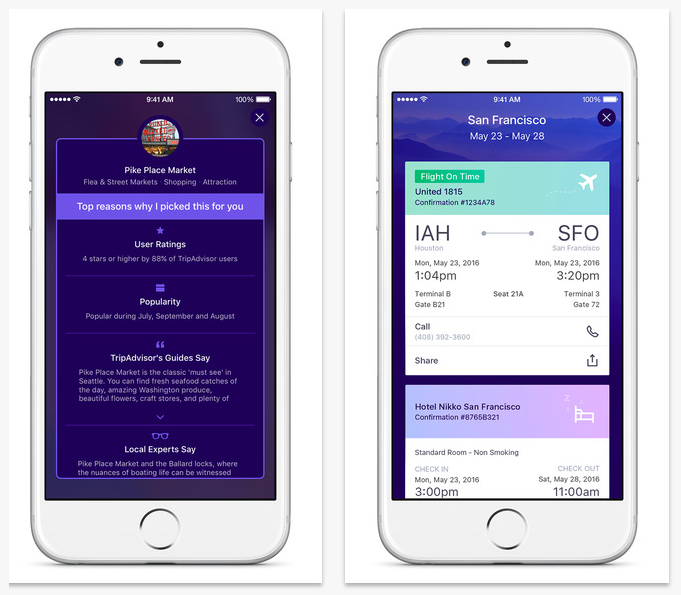 It has outsourced data from other portals like Tripadvisor and Yelp to offer other travel information like must see sightings and top-notch restaurants. One can get travel ideas and tips from the fellow travellers and can maintain their own "bucket list" for the destination to be visited.
The bot feature, however, feels a bit dodgy and if it is just an assistant to Tripadvisor or Yelp then honestly, it doesn't feel too significant. It just adds another step in finding useful information if it comes to opening various apps in the last. Also the 'only available on iTunes' is a supporting statement that it is in its testing phase. However, what's the deal with only the United States?
Source: Techcrunch