Wings Travels, a leading BPO transport provider, has acquired Bookmycab, a taxi aggregator for a confidential amount. This acquisition is a part of the plan of Wings Travels to expand its business and strengthen its technology in more than 47 cities across the Indian subcontinent.
The merged business will be termed as 'Wings Bookmycab' to create global technology solutions for the market.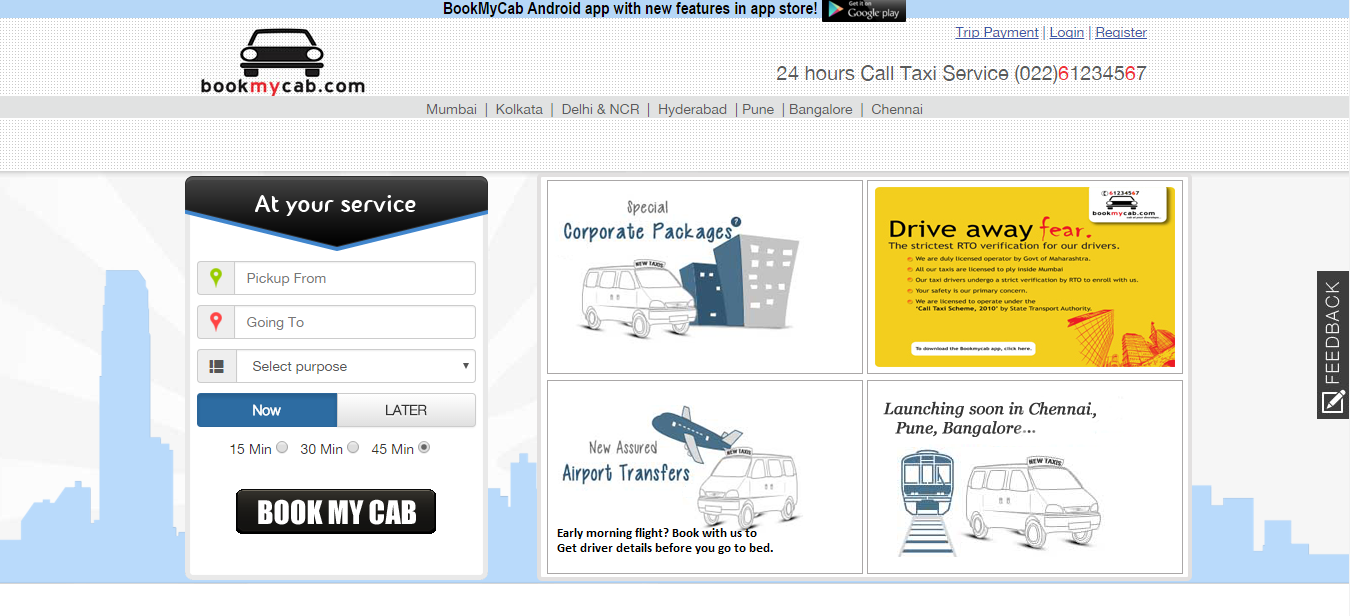 Arun Kharat, Founder Wings Travels said in a statement today,
"For fast-growing vehicle rental market, innovative technology reduces entry barriers for entering new geographies."
There were growing rumours of Jugnoo, a Chandigarh-based vehicle aggregator, having acquired Bookmycabs last year but the deal didn't go through. The statement was clarified by Bookmycab as the deal fell at the last stage because Jugnoo's link to a Series-B funding got delayed.
This move would facilitate Wings Travels, the employee transport service company to span across more than nine cities and venture into retail and staff market travel by developing its own mobile app.
Avinash Gupta said in a statement,
"We were exploring in a stake sale and were in talks with potential buyers. I'm happy that we have found a profitably run high growth company-Wings-as a partner. We are confident about the strong operational framework and vast experience of the new management."
YourNest Angel Fund and Contrarian Drishti Partners, two major investors in Bookmycab, have become the first external investors in Wings. Sunil Goyal, CEO at YourNest Angel Fund sees this opportunity as a significant one to build a billion dollar tech leveraged transportation Company.
Source: Economic Times