With the government's move towards a cashless society with announcing demonetization over two months back, there has been a big push towards digitization. Being one of the leading omni channel travel, retail & fintech company, Via.com is facilitating digital transactions for its partners.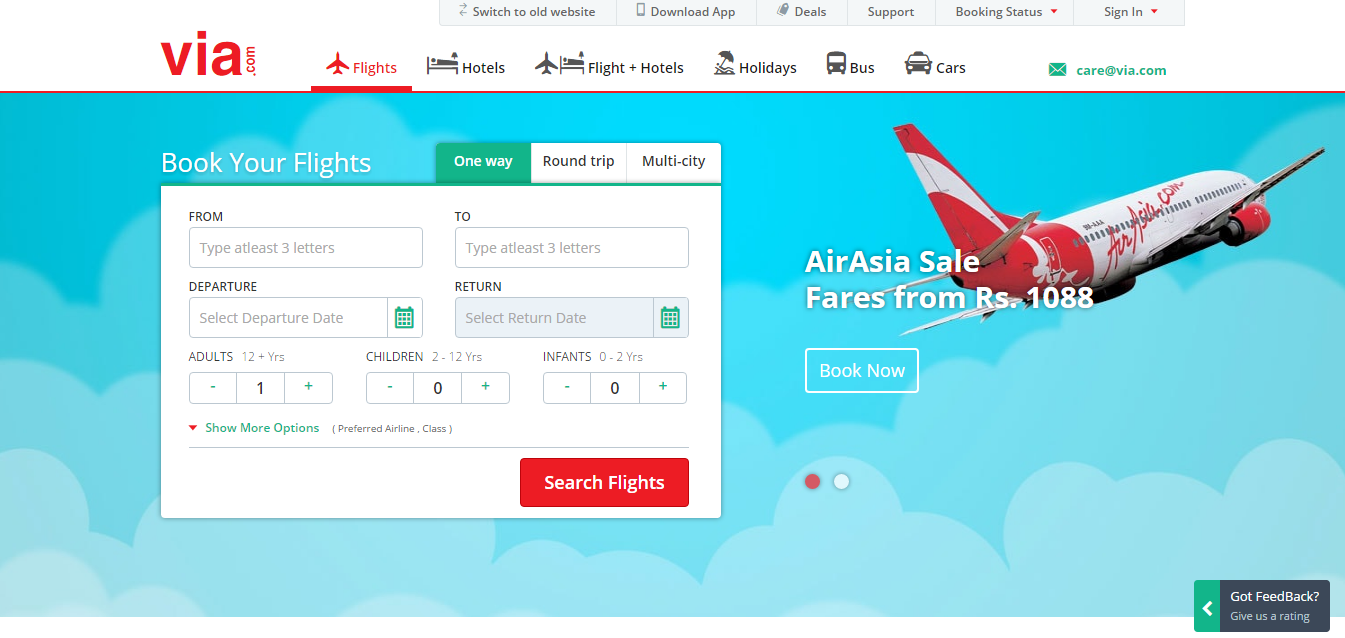 Aiming to change the landscape of electronic payments to enable its agents, VIA has tied up with various mobile payment solutions startups to connect small towns and villages in India with businesses through its mobile Point of Sale (mPoS) services.
Talking about the new development, Sanjay Gupta, Business Head – India & Middle East, Via.com said, "Our endeavour is to develop cost-effective and affordable solutions for our agents that can not only help to spread financial inclusion, but also provide avenues to their other businesses across India. VIA is giving agents options to sell varied products and services through a digital platform. This has helped VIA agents remain unscathed whereas normal retail business saw close to a 50 per cent drop in sales."
The move has also seen an overwhelming response from the agents. "We have deployed 1000-odd new stores on POS machines. Number of transactions has increased to over 2000 a day in the last one month while earlier this number was almost negligible. The worth of transactions is about Rs 1 crore a day," he added. In the next month, VIA will aim at installing over 600 mPoS machines for its agents.