Uber isn't exactly known for being on a friendly note with the regulators all over. Its rapid global progress has been accompanied with occasional brush ups with the local governments while making room for its activity. Now however, the ridesharing giant is extending a friendly hand and allowing them to use Uber data to plan cities better.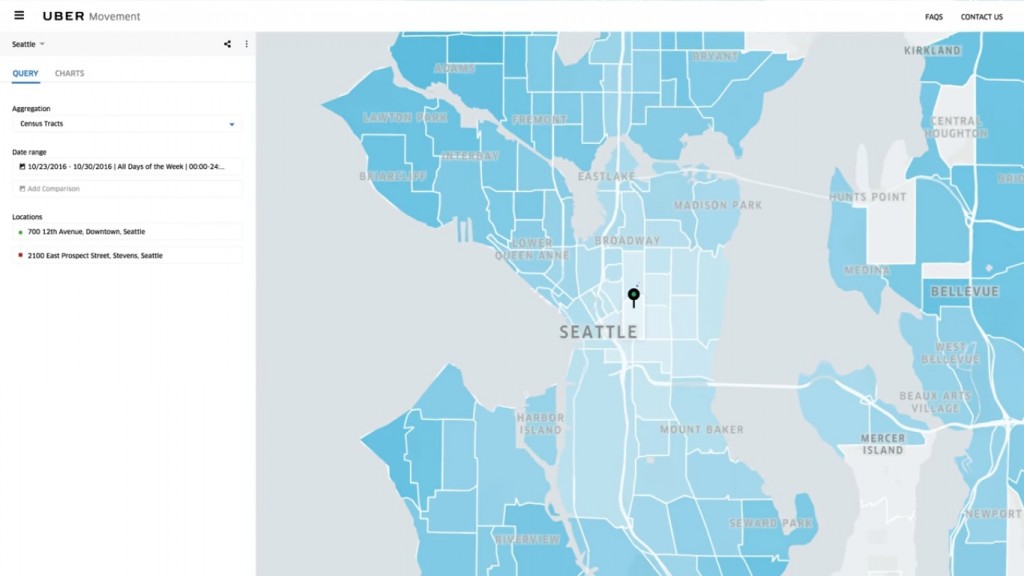 The new tool called Uber Movements will open up its data around traffic flow in regions. The intention is to allow city planners and researchers to have better data to improve urban mobility. The data is anonymised so that it isn't associated with any individuals and then is shared in form of traffic behaviour across regions.
The data will be open to anybody who wants to use it though currently it is limited to a small set of planning agencies and researchers. Organisations and individuals can apply for early access before it is eventually rolled out to general public.
Currently it has data for Manila, Sydney and Washington DC. Uber Movement will be rolled out to public by mid February and many other cities will be added will be added by that time. Eventually it will have almost all the regions where Uber operates and has enough data to draw reliable patterns and anonymise it.
According to Uber, they have learned a lot about urban mobility over the past six and a half years and their data can provide value to the cities they are operating in. The authorities have to generate this data themselves by spending their resources. While the new tool Uber is offering won't be a game changer, it certainly will add some value to the planning process.
A better understand of urban commute patterns, especially the start and end points on popular routes, will help in better planning of public transport and other resources. On the other side, Uber gets to claim to be working towards its mission of improving transportation and getting more people in less vehicles. Similar to Uber Movement, Waze also shares its data with multiple cities all over to help with urban planning. The resistance to Uber might not go away entirely but this move will certainly put it in the good books of some regulators.
You can find more details here.