The fast growing number of internet connected users and the constant push by travel brands is driving the growth of India's online travel market. However, a large fraction of the market still continues to be dominated by offline travel agents. TripBox announced its official launch to give more power to these offline travel agents. The launch was announced today at popular B2B travel exhibition SATTE being hosted in Delhi from February 15-17. The event attracts over 850 exhibitors with a large fraction being travel agents from across the country making it a suitable platform for the launch.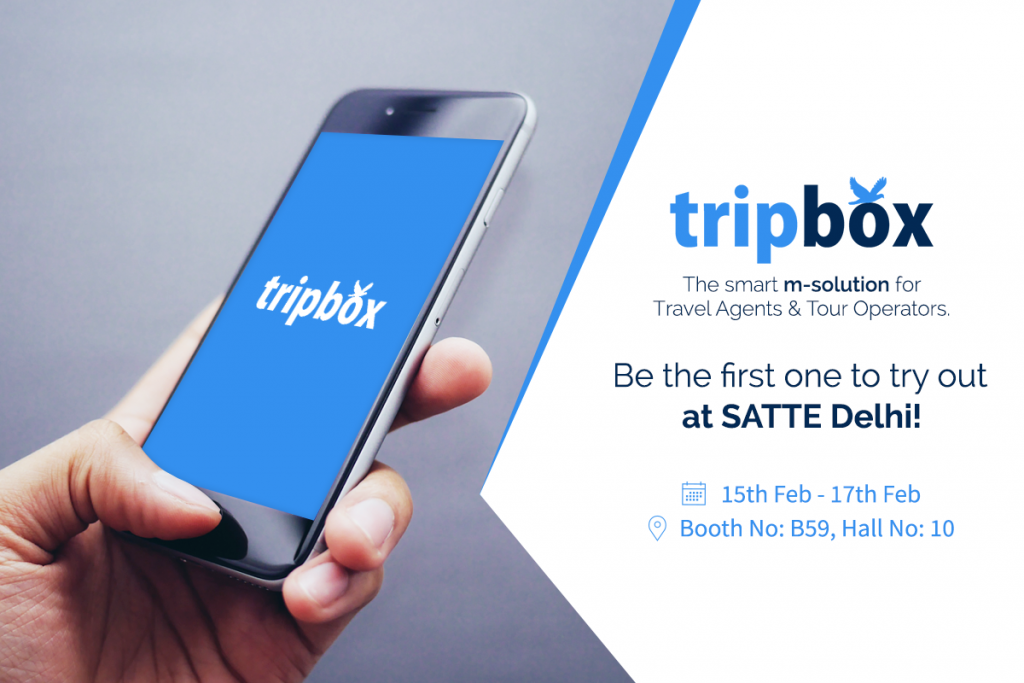 With the objective to allow offline travel agents to offer more value to their customers TripBox tries to serve as a bridge for the agents who are not well acquainted with online tools to actually use them to their advantage. It helps agents launch their own engagement platforms in form of mobile apps to add another interface for more revenue opportunities and provide support actively without being intrusive. It allows them to better brand themselves to improve recall.
TripBox also enables them to unlock more revenue opportunities by selling more ancillary services and upgrades on the go which would not be as easy otherwise. This is coupled with payment options so they can offer more freedom to the customers who are now more technically adapt. Including chat support makes it easier for the agents to communicate while giving the customers a more preferable medium. It also takes out the hassle of managing travel documents in places and brings them together to simplify for both travellers and agents. Right from the itinerary to the baggage information, it is readily available in one place.
TripBox is exhibiting at SATTE at B59 in Hall 10. In order to get the conversations going during the event, they are also hosting a series of social media and offline activities. Through live social media polling, they are inviting travel agents at the event to highlight the challenges they face while serving their customers. They have coupled this with a giveaway of the suite of tools worth INR 1,00,000 for free. They are also engaging the customers walking into their stall with a photobooth. The live poll and contest will be running on their Facebook page here.