Asia Pacific (APAC) continued to fuel the global economy last year, which was otherwise stifled by geopolitical uncertainties, the Zika virus endemic, multiple terrorist strikes in Europe and the related refugee crisis in the Middle East. APAC's middle class population is at the core of the booming regional economy. Their rising discretionary income makes them a highly attractive demographic for lifestyle and service-oriented companies, including travel suppliers.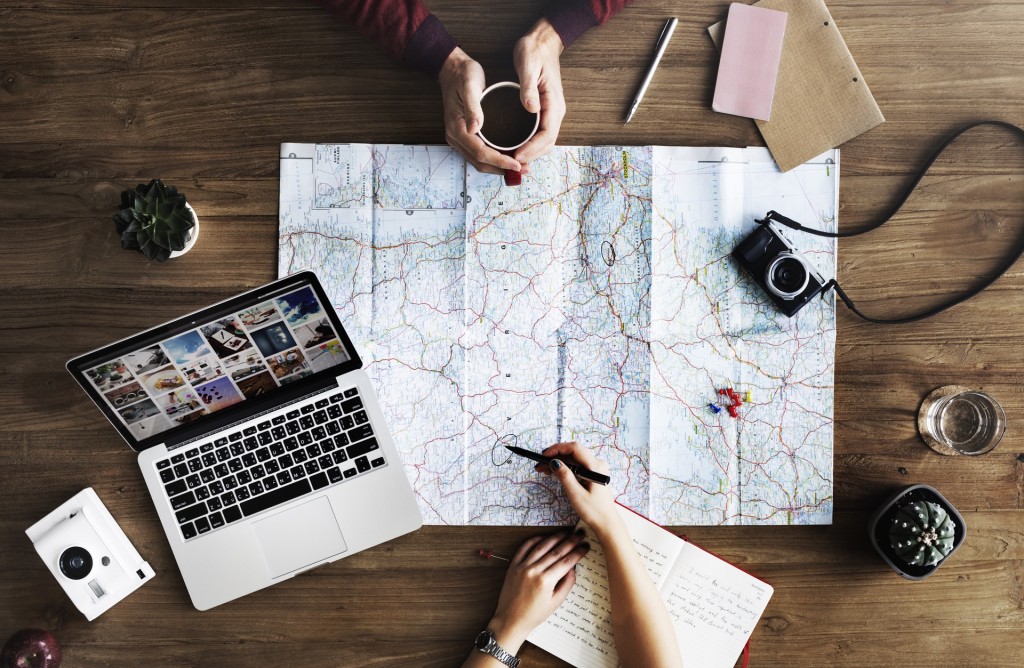 Phocuswright's Asia Pacific Online Travel Overview Ninth Edition analyses the competitive dynamics throughout APAC, providing travel companies and marketers with a comprehensive view of the region's travel market performance from 2014 – 2020.
Online outpacing total market growth
Varied market and segment online maturity will allow the APAC online market to grow at a faster pace than the total market through 2020.
With China accounting for 39% (and increasing) share of the APAC travel market, its online dynamics – and progress – will significantly influence regional online travel growth.
Most online travel markets within APAC will grow in double digits through 2020, with the exception of Japan and Australia – New Zealand (ANZ). Once the online frontrunners in the region, these countries are experiencing slowing growth due to high online penetration. Japan's share of the APAC online travel market will shrink eight points to 18% by 2020. ANZ's share will also reduce, from 10% to 6%, during the same period.
Supplier websites lead online travel distribution
Three out of five online dollars were transacted on supplier websites in 2015. Skewed by direct online distribution mechanisms already in place for low-cost carriers (LCCs) and railways, supplier websites have an upper hand in online distribution.
APAC supplier website gross bookings will climb 89% from US$60.7 billion in 2015 to $114.8 billion by 2020. Chinese airlines will add to supplier websites' momentum. Per the new government policy, state-owned airlines have to sell at least half of their tickets through online direct channels by 2018.
However, by focusing on underserved segments, OTAs will grow faster than supplier websites and the online travel market. Supplier websites will steadily lost share through 2020.
APAC has the world's highest mobile travel penetration
With a rising number of APAC travelers having access to the Internet and digital banking via their smartphones, mobile will be the fastest-growing online platform in the region. Combined mobile gross bookings of China, India and Japan will reach $105.9 billion by 2020, up 325% over 2015.
OTAs win at mobile
In APAC, online travel agencies are at the forefront of mobile innovation, development, marketing and distribution relative to the suppliers. In India, OTAs accounted for 88% of the mobile travel market in 2015, while their counterparts in China delivered 60% of the market's mobile gross bookings in the same year. OTAs will remain the major force behind mobile bookings in APAC.
You can purchase the full report here for the trends, individual market dynamics, projections through 2020 and key findings from various segments and countries.
Want more information on APAC trends? Get it straight from the leaders of APAC's travel companies at Phocuswright India (February 28 – March 2, 2017, in Gurugram, NCR, India).
Phocuswright India provides an unmatched opportunity to meet, learn from and collaborate with Asia Pacific's top decision makers. Explore the trends, technology and turmoil affecting Asia Pacific travel market. See industry innovators during Battleground. Hear from the most influential travel leaders during Center Stage. Find practical advice you can put to work in your own business during workshops.
This year's program features several sessions with APAC's largest OTAs:
Joint Interview: MakeMyTrip and ibibo Group. Two of india's largest online travel companies have merged. Hear from their CEOs, Ashish Kashyap and Rajesh Magow, on where they go from here and what it means for the rest of the market.
Keynote: Yatra.com. Hear from Yatra's co-founder and CEO, Dhruv Shringi, on distribution, competition, discounting and running an OTA in the public eye.
Joint Interview: Alitrip and Paytm. Step by step, Alibaba has emerged as a prominent force – and investor – in the Chinese digital travel distribution space. Hear about Alibaba's travel ambitions through a combined interview with the heads of its travel businesses in China and India, Tony Duan and Abhishek Rajan.
This year's speakers include:
Oliver Hua, Managing Director, APAC, Booking.com
Dhruv Shringi, Co-Founder and CEO, Yatra Online Pvt. Ltd.
Amanpreet Bajaj, Country Manager, India, Airbnb
Albert Pozo, President, Amadeus Asia Pacific, Amadeus IT Group S.A.
Geeta Jain, CEO, India, Carlson Wagonlit Travel
Register now to network and learn from Asia Pacific's most innovative thinkers and leaders in the hospitality, travel and tourism industry.