Touristly, a recently launched platform that allows travellers to customize holidays easily, has announced a partnership with AirAsia BIG Loyalty Programme, a joint venture between AirAsia and Tune Money. The partnership will enable AirAsia BIG members to earn loyalty points from creating and booking their holiday itineraries on Touristly.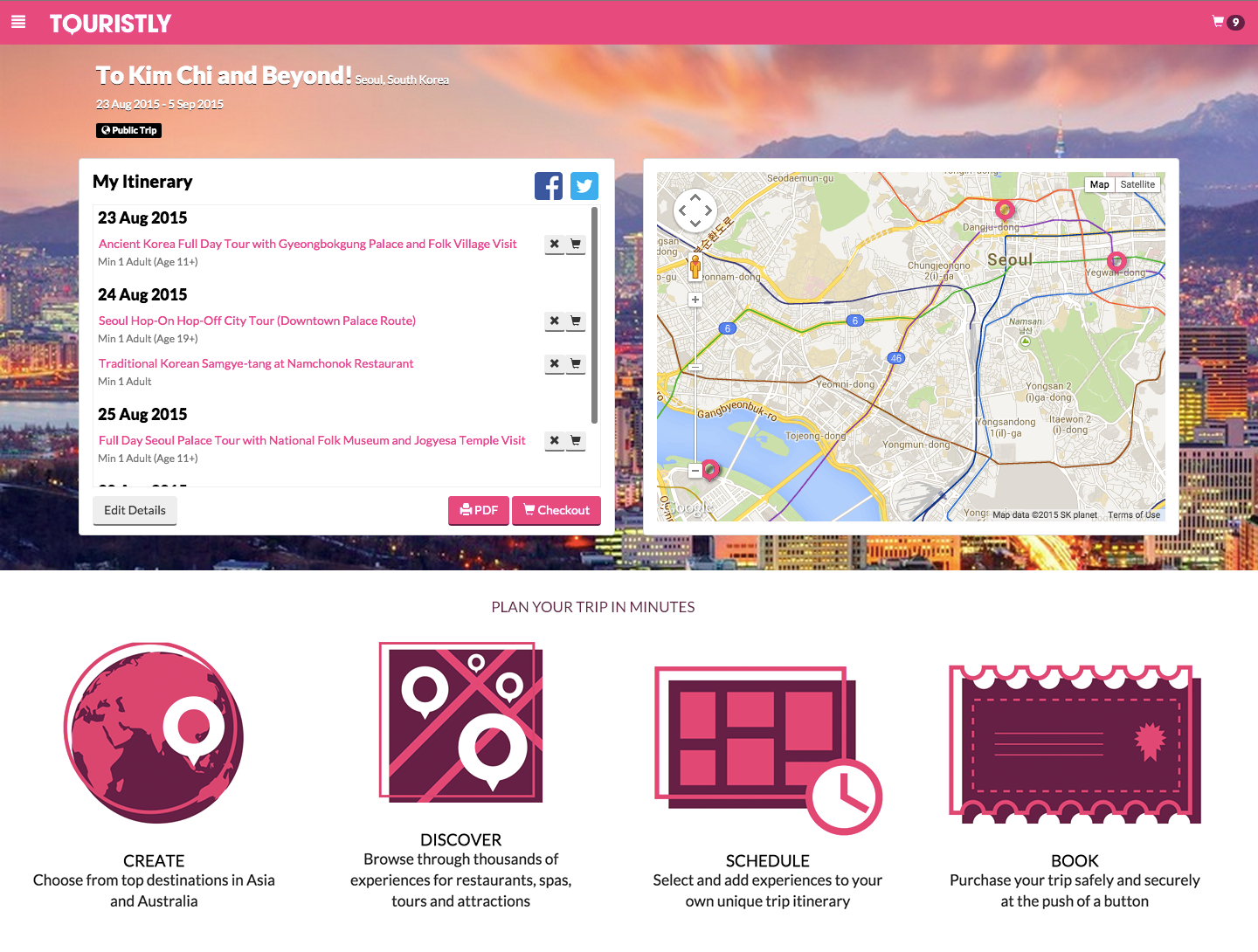 The users will gain 1 AirAsia BIG point for every RM3 spent on Touristly and an additional 300 loyalty points for booking their first itinerary. They will also be running a limited time promotion offering significantly higher gains.
"At Touristly, we are always looking for ways to enhance the travel planning experience by engaging travellers in what we view as the most fun element of going on a trip – the holiday itinerary. This exciting partnership gives us an opportunity to further reward travellers for planning and booking their holiday itineraries ahead of time by allowing customers to earn AirAsia BIG points not only from their flight and hotel arrangements but also from the actual holiday," expressed Aaron Sarma, CEO and founder of Touristly.

In view of the partnership between AirAsia BIG and Touristly, Dato' Bernard Francis, Chief Operation Officer from AirAsia BIG added, "AirAsia customers have been the reason for our success these many years, and we at AirAsia BIG would like show our appreciation for their much-valued support. This is why AirAsia BIG Loyalty Programme offers the best value of points to our BIG members and frequent flyers of AirAsia, worldwide. Our ultimate goal is to reward our members. With the joint partnership with Touristly, our mission is to enable everyone to fly to their dream destinations by earning AirAsia BIG Points together."
Loyalty points offer huge advantages to frequent travellers. AirAsia BIG has got multiple travel partners including OTAs, flight metasearch, hotel chains, car rental services and more spread across different countries. Unlike the loyalty programs limited to a single brand, programs like AirAsia BIG offer more ways a traveller can earn loyalty points and thus he or she is more likely to continue using it. Brands also observe increase in returning customers as they see incentive for coming back. Touristly being a relatively new player in the competitive travel space will certainly gain advantage by associating with AirAsia BIG.
Websites: Touristly | AirAsia BIG