British Airways has been quite instrumental when it comes to their overall social media strategy. Some of their social campaigns across YouTube and Twitter have received love from fans not just in India but all across the globe. But as they say one bad day in the office can outshine the best of your marketing efforts and put you in the news for all the wrong reasons.
A twitter response which looks to have been made by an executive handling customer service queries for British Airways has put them in a Twitter storm all over India. Within no time, British Airways started trending in India on number 1 position.
It all started with this tweet by cricketing legend, Sachin Tendulkar. Naturally, he seems to be frustrated with poor response from the airline.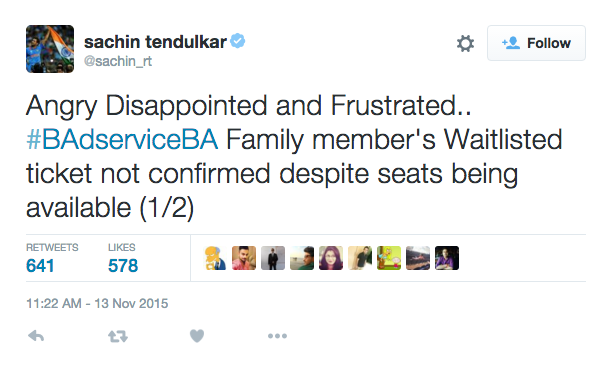 and then… British Airways came up with the biggest social media bloopers of all time. God save theintern!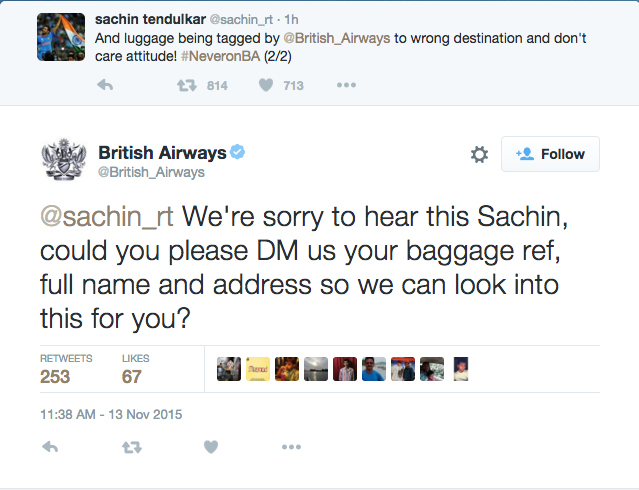 The last thing you would expect from global twitter account of a premier airline like British Airways would be to mess with India's sporting icon Sachin Tendulkar. As we write this, British Airways is in the middle of a twitter crisis with all sorts of hate-tweets coming in from Sachin's fans.
Tit for Tat time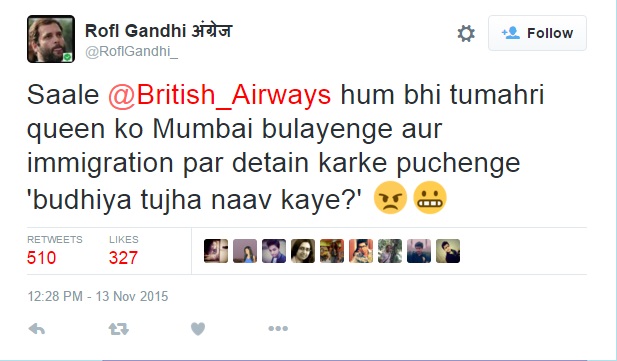 Bring back the Kohinoor someone…
.@British_Airways First you don't return kohinoor, Now @sachin_rt luggage also!! How much we should tolerate?!

— Indian Nazi (@IndianNazi) November 13, 2015
and this for a reality check!
.@British_Airways This might help. @sachin_rt pic.twitter.com/iQhyICSZ83

— Advanced Maushi (@AdvancedMaushi) November 13, 2015
On the lighter side
I appreciate the fact that British Airways will only return Sachin Tendulkar's baggage if he admits that his middle name is Ramesh.

— Ramesh Srivats (@rameshsrivats) November 13, 2015
This might put a smile on the faces of even the BA team.
BREAKING:
Arvind Kejriwal writes to David Cameron, seeks control of British Airways

— The UnReal Times (@TheUnRealTimes) November 13, 2015
Mistakes can happen with anyone, and in our opinion no mistake is big or small. The key is how fast can you learn from such experiences. For all brands, the important lesson in crisis management is to always think before you formulate your tweet even if it is a response.