The future of transportation is certainly here. They've given a go ahead to start the trials of flying robot taxis.
These guys were showcased first at CES 2016. Ehang 184 is a small chopper that can transport a single passenger. It looks like a blown up version of the toy drones we see around as it has its rotors positioned underneath the body; a total of four in number.
Las Vegas hopes to incorporate these small fellas into state transport system after they start with the trials later this year.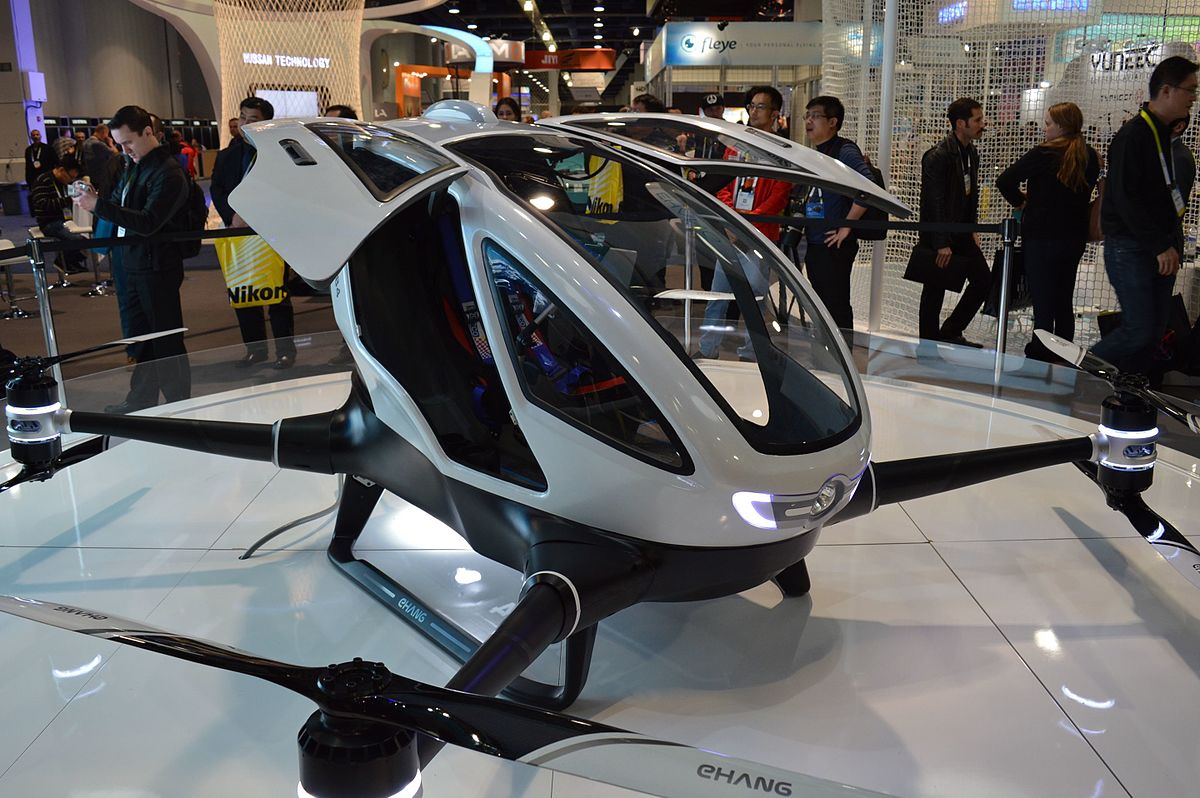 This autonomous electrically powered vehicle can fly at greater heights of 63 miles per hour for 10 minutes. It works well at a decent charge of about one two hours for 23 minutes above sea level carrying roughly 100 kg of small luggage.
The passengers are required to enter their final destination into an app on their phones and the drone is then able to avoid obstacles by navigating well. Ehang has a pre-defined route and hops from one drop off to another and so it's clearly unable to fly straight. It has a very ergonomic design where the propellers would just fold themselves in fitting in a parking space apt for a car.
The only thing available for us to gauge is its prototype for now. The team has made associations with Nevada Institute for Autonomous Systems, to test the system and develop it further.
"I personally look forward to the day when drone taxis are part of Nevada's transportation system," said a spokesman for the Nevada governor's economic development office.
Ehang has raised about $52 million from the time of its advent in 2014. It's also on lines of developing a drone through virtual reality headset, the Ghostdrone 2.0.
The drone in question has a fail safe system that prompts it to land in the nearest place in case of any malfunctions or a disconnect. The design is secure and safe as it communicates via encrypted channels providing full privacy in the data flow.
Source: Telegraph