As oil prices continue to diminish and US dollar is keeping strong, international travellers are finding a value for their money with Asian tourist destinations. The United Nations World Tourism Organization (UNWTO) estimated international tourists to increase by 43 million people every year, eventually reaching a mind-boggling 1.8 billion by 2030. Emerging economy destinations are predicted to grow at an average rate of 4.4 percent where Asia stands to profit the most. The analysis speculates that the tourism in the region will outgrow average growth in the rest of the world, with an overwhelming number of 535 million visitors by 2030.
The magnitude of this opportunity certainly isn't escaping companies that provide unique travel experiences. Meanwhile, KKday, a Taiwanese travel start-up, announced that it has raised US$4.5 million in series A funding to assist acceleration in its Asia-focused expansion. The round is led by AppWorks Ventures with participation by 91Capital.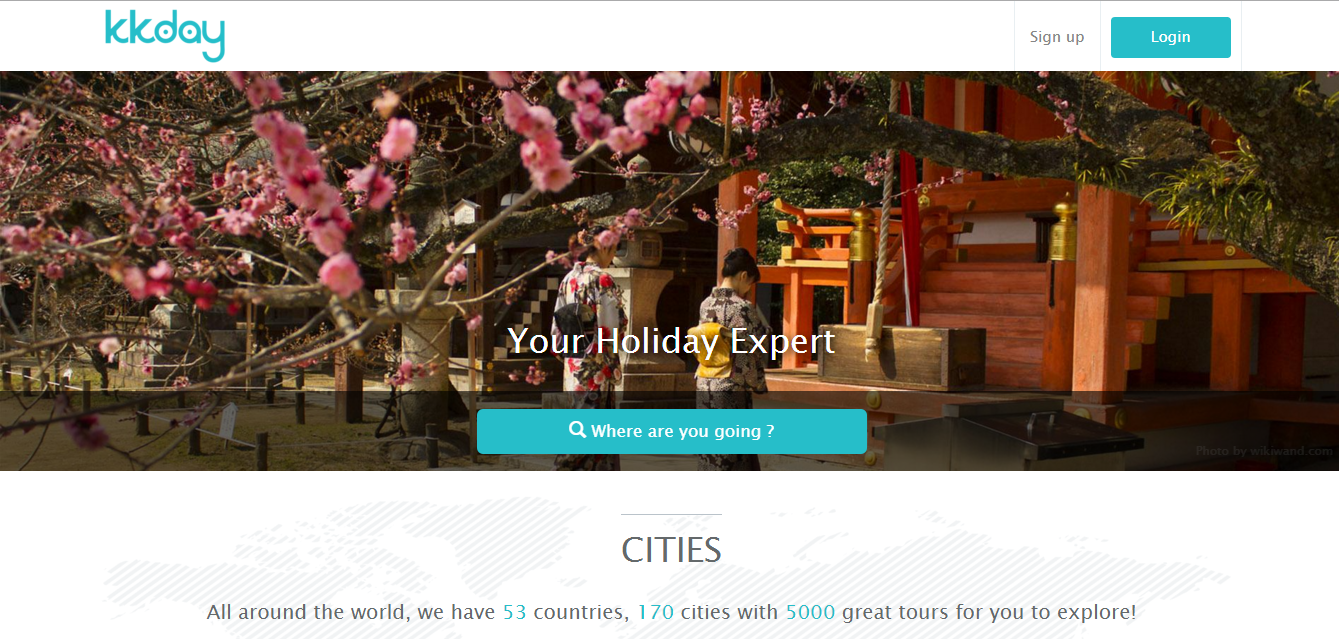 KKday is a site that connects travellers with local tour operators. According to a company statement, since its launch in early 2015, KKday has provided 5,000 unique travel experiences and generated revenues of US$914,000* in January 2016 alone. The start-up focuses on destinations in Asia, with activities featuring in Bangkok, Tokyo, Seoul, Hong Kong and Taipei majorly but also provides  in places like Paris, New York, and Cappadocia. The startup has branch offices in Hong Kong and mainland China, with plans to open up offices in Singapore, South Korea, and Japan by April. It also expresses its keen interest in Macau and Malaysia as important growth markets.
Jamie Lin, founding partner of AppWorks Ventures, in a truncated statement said;
"More travellers [are] embracing independent travel. KKday's services are customer-oriented, satisfying travellers' expectations of customizing their own trip,"
Asian travellers are an important outbound market with Chinese travellers alone estimated to have spent US$129 billion in 2013. KKday recognized that vacation packages provided by traditional travel agencies did not suffice increasing expectations for unique, personalized, and bespoke tour experiences and tried to bridge the gap. Since they've got a new set of funds to expand its operations across Asian domain, probably we'll see them grow in the tourism sector with greater potential.
Source: TechinAsia