Online travel booking and expense management company Serko and Orbit World Travel have signed a deal to offer a new artificial intelligence travel system to corporate travellers. The agreement is multi-year and will see Orbit World Travel offer the Zeno chatbot platform to its customers in New Zealand.
Zeno has been developed by Serko and uses intelligent technology, predictive workflows and a global travel marketplace and the company says it will transform business travel across the entire journey.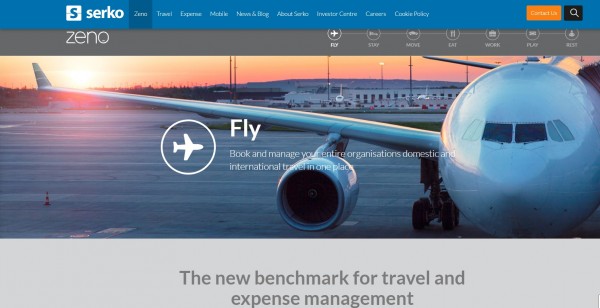 Serko chief executive Darrin Grafton said Zeno would deliver Orbit's customers more efficient corporate travel programmes through online adoption, travel saving optimisation and an amazing traveller experience.
"This agreement means that Serko has now established agreements as a preferred online booking tool across all major corporate travel management companies in Australia and New Zealand."
The voice-controlled Zeno app has officially re-launched to investors in Auckland and will soon in Britain and the United States. Developed with support from Microsoft, the Zeno booking platform uses artificial intelligence to allow customers to book travel through voice recognition.
Through AI, Zeno can learn customers' preferred hotels, predict whether they'll be travelling from home or work depending on the time of day and generate customised itineraries in the same way a trusted agent might have done in the past. Serko says Zeno's intuitive interface eliminates the need for user training, to maximise adoption and decentralise travel management.
Zeno helps organisations reduce the cost of travel programs by as much as 20% through intelligent itinerary recommendations, best fare supplier access and seamless policy application. It is a fully-integrated Travel and Expense Management solution, so users can book and manage their travel, as well as capture and process expenses wherever they are, whenever they want. Plus, Zeno takes the complexity out of corporate online bookings to enhance usability and adoption.
Orbit World Travel's strategy and corporate director Niall White said that Orbit was committed to providing customers with the best travel management tools and resources.
Orbit will begin implementation of the Zeno platform, which will be known as Orbit Online, later this year.