Rocket Internet, a German internet company headquartered in Berlin, has established the newest startup called ZenRooms – a budget hotel aggregator for Southeast Asia.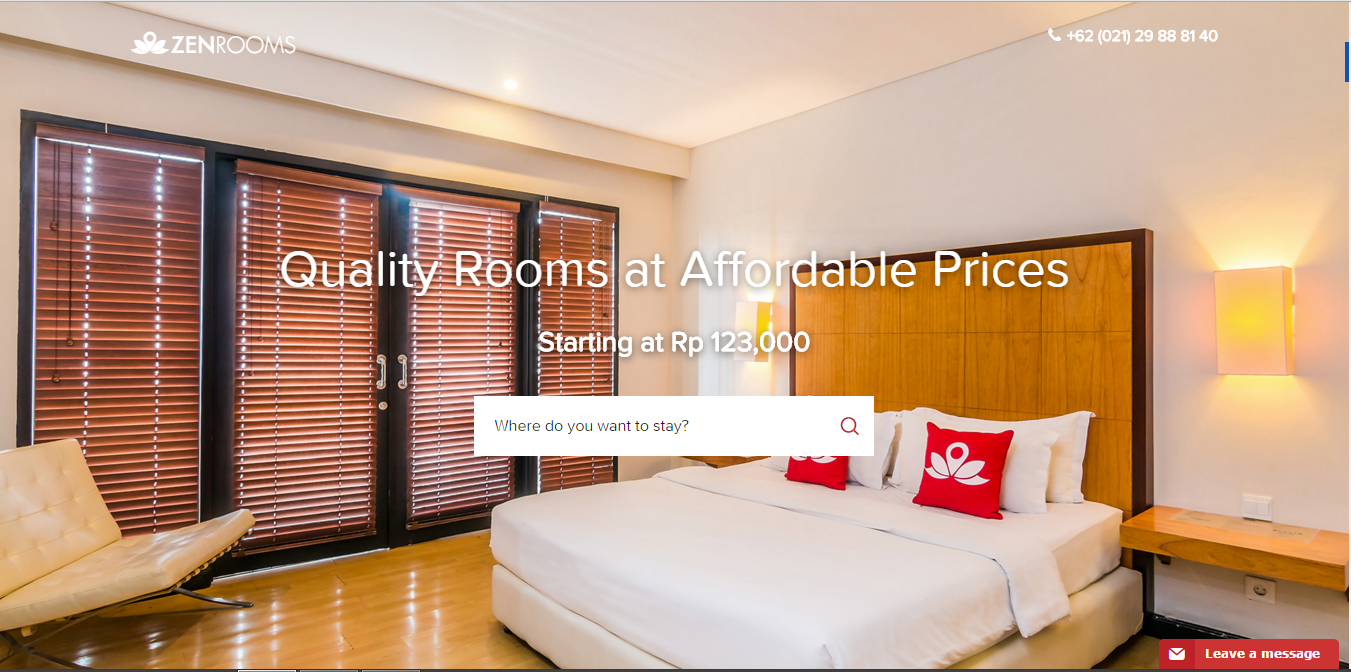 Just like India-based OYO, ZenRooms will associate with the budget hotels to create a network of rooms that it audits in order to offer standardised service. Stating the eligibility criteria, ZenRooms pointed out that all the budget hotels need to have clean and pest-free rooms, comfortable bed, an in-room hot shower, air-conditioner, WiFi and television to be labeled under its brand. The rooms should also have goodie bags and other amenities provided by this startup.
What do the budget hotels gain from this association? Many independent budget hotels suffer from the lack of brand equity. In other words, although they are the hotels that are discovered and experienced by very few travellers, they are forgotten soon. ZenRooms intends to rebrand such hotels based on their locations. This might attract more international and domestic travellers.
Currently, ZenRooms does not consider OYO as its competitor and is launching in different countries. With the goal to become the biggest budget hotel brand network in Southeast Asia, it has already started operations in Indonesia, Thailand and Singapore. It plans to gain a foothold in the markets of Malaysia, Vietnam, Sri Lanka, and Pakistan. According to its own estimate, the brand's accommodation market in Southeast Asia is worth $10 billion, with 100 million tourists each year.
Kiren Tanna, the co-founder and managing director of ZenRooms, quoted:
"Southeast Asia is very interesting because with a company like Foodpanda each country—Taiwan, Indonesia, Malaysia—is very different. But in terms of accommodation and travel, Southeast Asia behaves like one big country. There is a lot of inner-country travel. Indonesians travel from Jakarta to Bali, Malaysians from one city to another. There is a lot of inter-region travel, from Jakarta to Singapore to Bangkok to Kuala Lumpur, for example. You also see a huge influx of tourists from China and Australia, so it's a very interesting market for traveler accommodation."
ZenRooms aims to set itself apart from other competitors like Agoda by associating with businesses that are very small and might not even have their own websites. Such small businesses offer lower rates than hotel chains but are mostly not booked by the travellers because they are assumed to be unreliable. When ZenRooms associates with such businesses, it audits them every two weeks to make sure they meet the company's criteria and eventually categorises them as part of their own network.
Presently, ZenRooms works with 220 properties in Indonesia and 50 in Thailand. It plans to be careful with its marketing budget by attracting customers through partnerships and keeping a track of the brand's unit economics to verify that its costs per room are appropriate for the amount of revenue it generates.The ZenRoom rates start at about $9 to $10.