Representasia, the Thailand-based hotel and travel technology company founded by Tim Russell and Alan Lammin in this year, has formed a new partnership with Proxce to deliver mobile check-in and keyless entry solutions to hotels in Southeast Asia.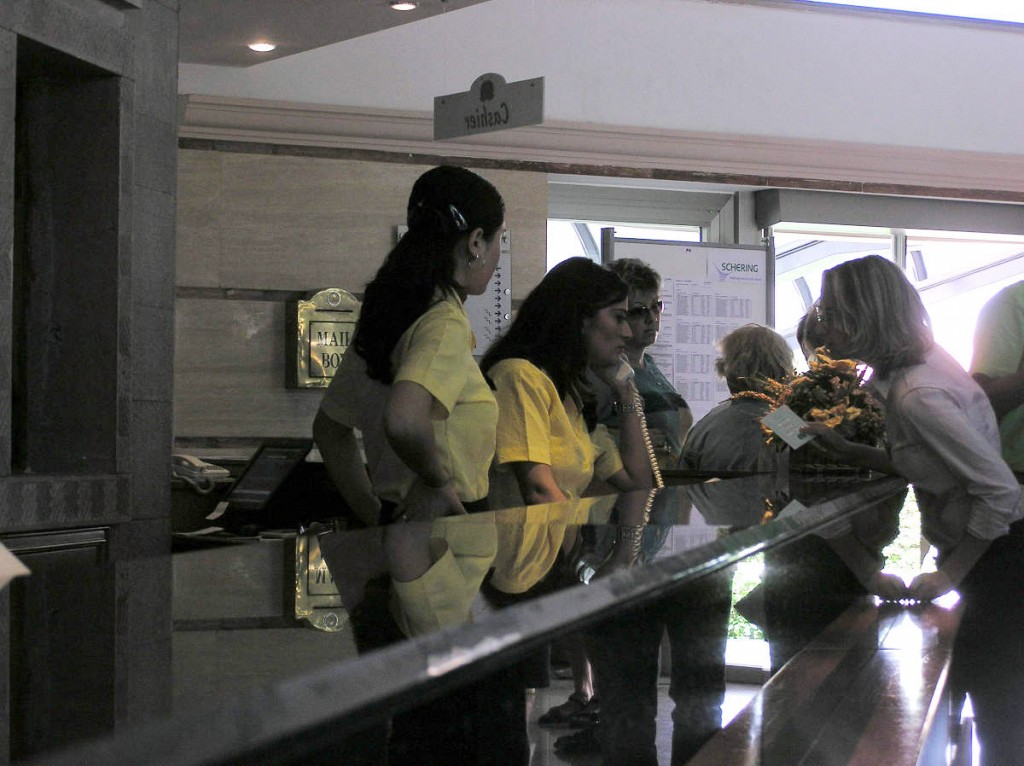 (Image: Tourists at the reception by Tourange.us/ CC BY 4.0)
Proxce has developed identity management technology that uses low energy Bluetooth based iBeacons to alert front desk staff of guests' imminent arrival, facilitating automatic check-in and avoiding long waiting times at reception. Hotels can use this technology to allow guests to bypass reception and unlock their hotel rooms with the help of their smartphones,
After a long journey, most of the travellers do not wish to wait in a line for receiving the room keys from the hotel reception. They just want to get to their rooms and relax. Addressing this common concern among travellers, Proxce has developed this innovative solution. This inventive solution won the inaugural 'Next Big Thing Travel & Hospitality Technology Award' and the 'Most Innovative Startup Award' at the Travel Innovation Summit at this year's Phocuswright Conference.
Tim Russell of Representasia shared his thoughts on this interesting development:
"We're thrilled to be adding this innovative product to our hotel solutions portfolio. Research suggests that more and more business travellers now expect to be able to check in to hotels remotely, and it is only a matter of time before hotels in Southeast Asia follow this trend. We're proud to be ahead of the curve in bringing this technology to the region."
Proxce's CEO, Madhu Madhusudhanan, stated that his company's goal is to "fundamentally re-define the hotel check-in experience". He further added:
"Partnering with Representasia allows us to cater to the booming market in Asia. Hotels in Asia are demanding the latest technology to provide a better guest experience. Representasia brings years of valuable local sales experience, allowing Proxce to focus on our product."
You can watch this interesting video by Proxce to understand the system better
Proxce joins a rapidly growing portfolio of hospitality technology solutions provided by Representasia including web booking engine, channel management, social WiFi, loyalty solutions and GDS connectivity. Representasia already specialises in technology solutions for hotels and resorts. This unique offering by Proxce will further enhance its value for the hotel industry.
Earlier we had to chance to learn more about Proxce from Madhu, founder & CEO of Proxce. You can read the interview here.