Qatar Airways has unveiled a new global branding campaign called 'Going Places Together'. The campaign tries to motivate people to take the journeys that will help them achieve great things and also highlights the variety of destination the carrier flies to. This campaign draws together a series of interconnected themes and engages with the audience emotionally.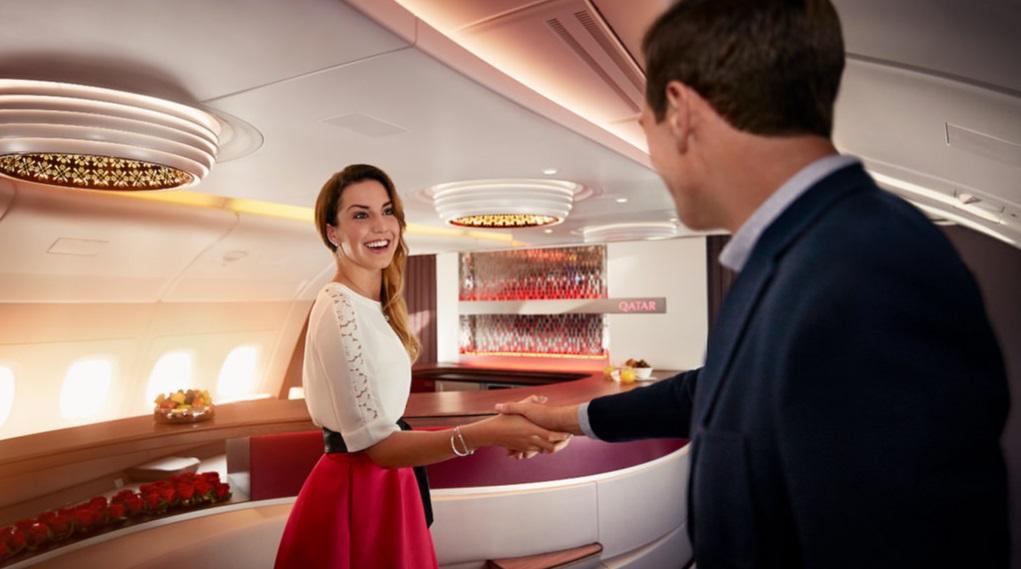 "Today's brand launch highlights a new era in our airline's journey," said Qatar Airways Group Chief Executive, His Excellency Mr. Akbar Al Baker. "Whilst it's true that we are taking more people on more aircraft to more destinations as we continue to grow, we also recognise that travel itself has changed; it has become a process of enrichment, of self-discovery, of life-changing moments and fulfilling ambitions. We hope that our new campaign will inspire more people to embark on their own personal journey, exploring new places and opportunities, together with their friends, family or colleagues."
Qatar Airways is one of the fastest growing carriers and has over 150 destinations on its global network. The campaign debuted last week with print adverts in the airline's home country newspapers, various outdoor ads and on social media channels. The launch of new campaign was accompanied by a video that can surely inspire you to go places.
Salam Al Shawa, Qatar Airways Senior Vice President of Marketing and Corporate Communications added, "Our new Going Places Together campaign captures the essence of our brand, which is all about inclusiveness and bringing people together for a better future. It also reflects our aims for the future, the ambition we have for our airline is the same ambition our passengers have for their own lives. We intend to achieve great things, and we want to be part of your journey as well."
Qatar Airways is in its 18th year of operation and has a fleet of 173 aircrafts. The carrier won Airline of the Year, Best Business Class Airline Seat and Best Airline in the Middle East at 2015 Skytrax Awards. This new campaign also highlights the global network of the airline and adding the emotional connect is a great way to do that. You can find more details on the campaign here.