From being held up on the phone for hours for customer support to making a beeline for social media handles to air grievances, the service industry has come a long way. The aviation industry, in particular, now comes under immense public scrutiny. This makes it vital for airlines to make social media the most important and the fastest way to connect with their customers – whether it's receiving feedback about in-flight service, updating them on flight schedules and delays or generally keeping them abreast of latest developments in the company.
Some of the biggest airlines in the world have emerged to become top brands owing to their strong social media presence. From high-quality digital campaigns to quirky content strategies, they are all burning the midnight oil to make sure they deliver better than competition.
Here, we take a look at the social media strategies of top five airlines in the world.
Qatar Airways
The airline has a very strong presence on all social media platforms and usually links most of its campaigns to news and events, including politics, sports or even information about their own company.
For instance, Qatar Airways has recently launched a social media competition to celebrate the final draw for the group stage of the 2018 FIFA World Cup, which will take place on December 1 at the State Kremlin Palace in Moscow, Russia. While the competition may seem like any other, what Qatar Airways aims to do through this competition is basically announce the fact that they will start their new direct flights to St Petersburg, making it easier for football fans to choose the airline to participate in the historic sporting event.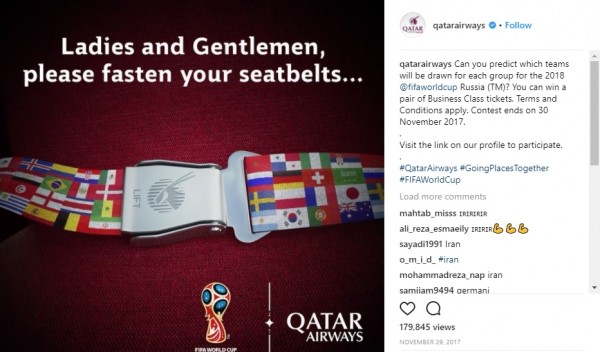 The airline is quite active on Twitter, Instagram and Facebook, with upwards of a million followers. Their engagement on all platforms is fast and constant, and their swift response to queries and compliments very effectively upsells the brand. Their photographs are visually appealing and their content is crisp and to the point, at the same time effective in communicating the brand message.
Etihad Airways
Social media has been a very important part of the airline's strategy in recent years. That is quite clear from the way their creative initiatives have played out across platforms. Their multiple campaigns have always garnered tremendous responses, especially their most popular #Reimagined campaign, to announce their new fleets and uniforms for the crew.
Etihad Airways also takes a very light-hearted approach towards their communication.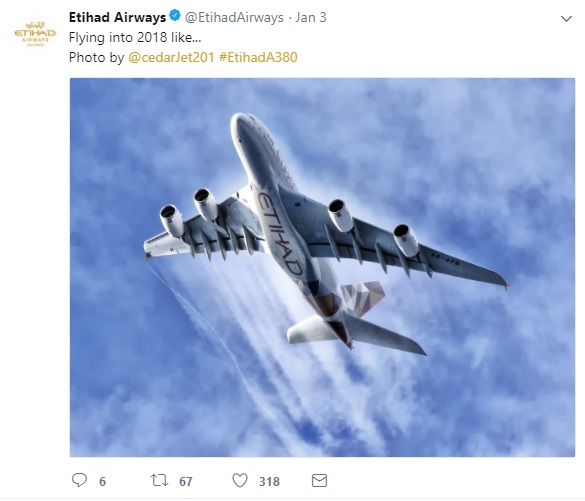 By adding a little element of fun in their conversations, they prove that they genuinely care about their patrons. Case in point, this video-
They regularly host competitions, have fun quizzes to interact with customers and generally have a good time on all their social media platforms.
Singapore Airlines
While the airline does have a good presence on Facebook and Instagram, they place their best bets on Twitter, which they use as an important tool for branding. Singapore Airlines has a tremendously well-maintained Twitter account with gorgeous photos of destinations, and heavy on branding. They never forget to remind everyone of their reputation for luxury and deliver well on social media posts depicting the same.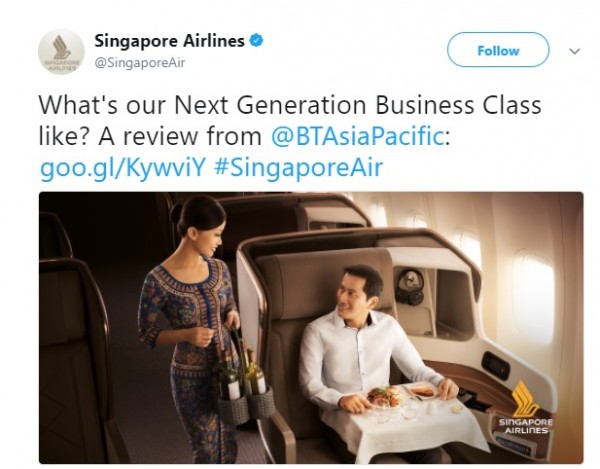 When it comes to interactions, they stick to being mostly safe, with general comments and responses to queries. However, by no means do they compromise on the swiftness of response.
Emirates
If there is one airline that has nailed Instagram, it has to be Emirates. With close to 3 million followers on this platform alone, the airline has managed to garner much attention towards the fact that it flies to almost every city in the world. Their pictures have different themes, branding in the form of pilots holding up cards in the destinations they fly to, and most importantly, pretty pictures of destinations.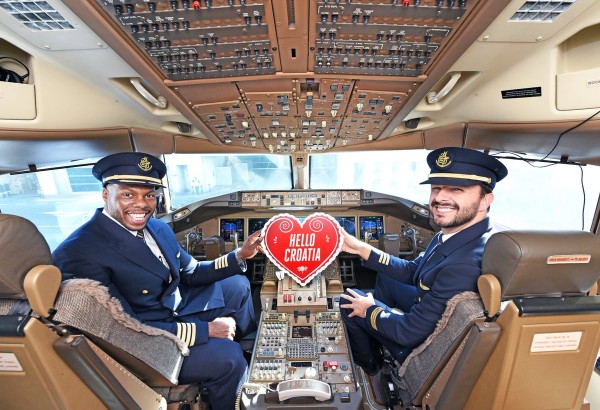 Their digital campaigns have also managed to create quite a stir, and they fully understand the importance of influencers in selling a brand. In 2016, they roped in Hollywood superstar Jennifer Aniston to showcase the new A380. The humour in the ad resonated with audiences; it was viewed by millions and people praised the unique story that deviated from traditional airline advertising.
Cathay Pacific
Cathay Pacific's approach to social media is extremely customer-centric. They make a lot of efforts at social listening. They try and avoid passing on cases, and usually deal with a customer query online, right there and then. They constantly tweet and retweet what their customers are saying about them, which goes on to show how much they care about how people perceive them.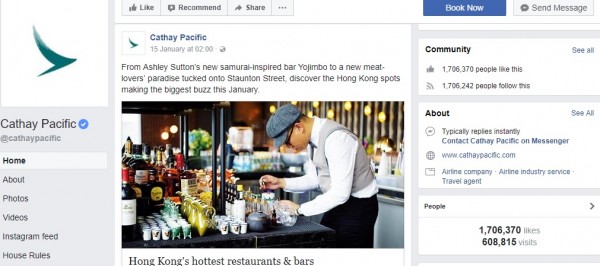 While their Instagram followers aren't as high as their competitors', they still don't lag behind on efforts. The account is full of good images, and more about people than the brand itself. Same is the case on Facebook where they usually promote discounts, offers and engage with followers through hashtags that ask them to share their holiday memories and experiences.
Which brand strategy do you like the best?